FaceApp takes you by storm, these #AgeChallenge memes will leave you in splits
Publish Date: Wed, 17 Jul 2019 02:35 PM IST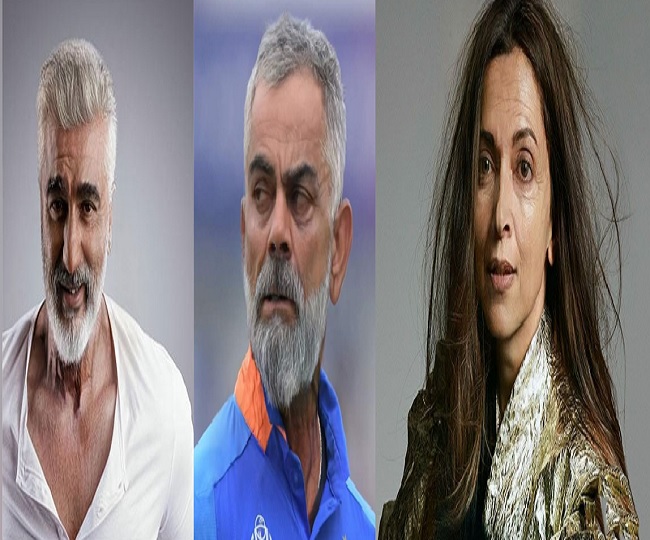 Jagran News Desk: Launched in 2017, Faceapp has taken the internet by storm these days. The app is designed to help you know how you will look when you age. Faceapp uses neutral networks, a type of artificial intelligence to edit the pictures. For some people it's scary, so use this app at your own risk.
Developed by Russians, the app can also make you look younger, change skin tone and swap gender. It is available on both Android and iOS devices at free of cost for the first three days. The app costs yearly Rs 16999 after it's trial period ends.
All you need to do is click a selfie or upload a picture on its platform, the server will do the rest. "Other apps intentionally change a picture in a way it is entertaining, but not a real photo anymore," the app's founder and chief executive Yaroslav Goncharov told TechCrunch.
"We believe that such entertaining effects are subject to trends, but photorealism is timeless," he added.
Unfortunately, there is a data risk as it gets access to your picture library and the data gets uploaded to its cloud network.
Nowadays, a lot of twitter and Instagram users are uploading pictures looking older than their current age. We look at some of these pictures:
Indian Cricket Team 2053
Dhoni is looking like Great Grandfather of today's Mahi and that Swag of Rohit and Virat.
*copied #FaceApp #faceappchallenge #CWC19 pic.twitter.com/15miqLfSvB

— Aʝαყ Kυɱαɯαƚ (@DrAjayKumawat) July 16, 2019
Bollywood Actors Looks #FaceApp

Akshay Kumar in houssfull 22

Salman Khan in kick 15

Shahrukh Khan in Don 11

Aamir Khan in Dhoom 12

Ajay Devgn in Golmaal 28

Hritik Roshan in Krish 17 pic.twitter.com/G18cBKAxvo

— Virat Singham (@gujjusingham) July 16, 2019
OMG!! Look at the top Tamil actresses as Grandma by Faceapp Editing read more: https://t.co/71HWYsV61P pic.twitter.com/YxP4RytjWN

— APHerald (@apherald) June 29, 2017
Varun Dhawan Arjun Kapoor FaceApp Old Filter | Bollywood Celebrities FaceApp Old Filter
Arjun Kapoor Sharing...... pic.twitter.com/bhb57GH6JH

— Wartalabs (@Wartalabs) July 17, 2019
When you take a trip to the Year 3000. pic.twitter.com/O9Dxpwj6ex

— Jonas Brothers (@jonasbrothers) July 16, 2019
Posted By: James Kuanal