Earth's geomagnetic field, which protects us from cosmic radiations, is weakening? Here's what researchers have to say
Updated: Sun, 24 May 2020 11:35 AM IST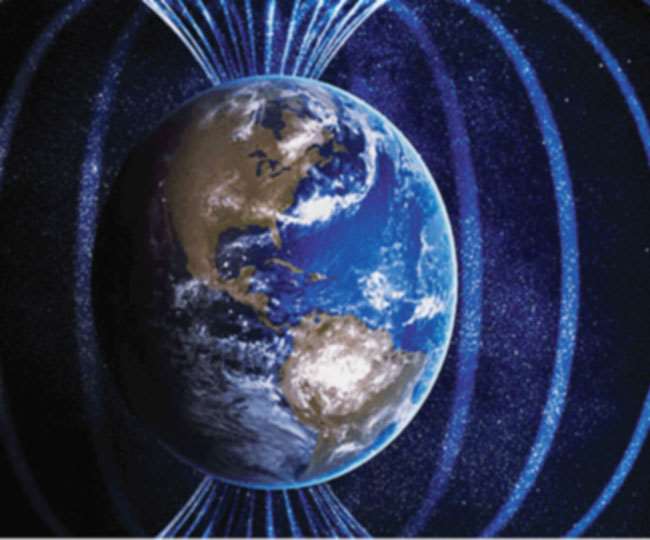 New Delhi | Jagran News Desk: At a time when the world is battling the dreadful coronavirus and trying to find a cure for the highly contagious infection, a new problem has emerged for mankind. Scientists at the European Space Agency (ESA) has warned that the earth's magnetic field is weakening in some areas.
The researchers and scientists have claimed that the earth's magnetic field, also known as 'geomagnetic field' or the 'surface magnetic field' is weakening in the area between Africa and South America. The scientists at ESA has termed this change in earth's magnetic field as "'South Atlantic Anomaly".
"This strange behaviour has geophysicists puzzled and is causing technical disturbances in satellites orbiting Earth," the ESA said in a statement, as reported by India Today.
The earth's magnetic field forms the planet's magnetosphere and spans tens of thousands of kilometres into space. The magnetic field is important for our planet as it protects us from the Sun's charged particles and cosmic radiation, the ESA said while adding that the area where this phenomenon is taking place has also moved expanded and "shifted westward at a pace of around 20 kilometres per year".
The researchers have claimed that the phenomenon is allegedly causing problems for space crafts and satellites. However, what is causing this issue is still unclear, said the ESA.
In another statement, the ESA has said that the surface magnetic field has lost around 9 per cent of its strength across the planet over the last 200 years. "The minimum field strength of the geomagnetic field in the said area between Africa and South America has dropped to 22,000 nanoteslas from 24,000 nanoteslas in the period from 1970 to 2020," it noted.
Meanwhile, some reports suggest that this weakening of the surface magnetic field is a sign that the planet could be headed for a pole reversal which happens in once every 2,50,000 years.
Posted By: Aalok Sensharma