Coronavirus Cure: Indians Google out their curiosities after UK study shows Dexamethasone as life-saving COVID drug
Both 'Dexamethanone manufacturer' and 'Cadila Healthcare' became top searching points for Indians, followed by its 'Active ingredients' and the query 'Dexamethasone Tablets India'. (Representational Image)
Publish Date: Wed, 17 Jun 2020 05:16 PM IST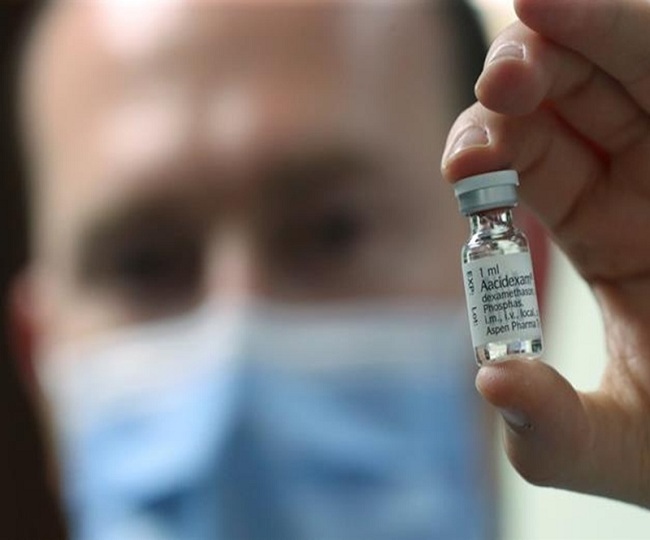 New Delhi | Jagran Trending Desk: With over eight million confirmed COVID infections recorded worldwide till now alongside more than 4,41,000 fatalities, the struggle to find the cure to the vile contagion infection achieved a rare "breakthrough" in the United Kingdom on Tuesday.
In a clinical trial to test the potential treatment for COVID-`19 called RECOVERY (Randomised Evaluation of COVid-19 therapy), it was found that Dexamethasone – a steroid drug available worldwide typically used to reduce inflammation – reduced deaths by up to one-third in severely ill-ventilated COVID patients, and by fifth in those on Oxygen support.
The announcement of this 'major breakthrough' became a solid talking point on and off the social media. However, on Google search trends, for Indians, the 'Dexamethanone manufacturer' became primary curiosity point which the search engine neutralised with Ahmedabad-based 'Cadila Healthcare' company's name, which is the largest manufacturer of the steroid drug, and has ensured 'self-sufficient' supplies.
Both 'Dexamethanone manufacturer' and 'Cadila Healthcare' became top searching points for Indians, followed by its 'Active ingredients' and the query 'Dexamethasone Tablets India'. The 'share price' of Dexamethasone-making manufacturers was trending at ninth biggest trend on Google India.
The curiosity around dexamethasone was reportedly found to be highest in Arunachal Pradesh followed by Sikkim, Delhi, Goa and Nagaland.
"This is the first treatment to be shown to reduce mortality in patients with COVID-19 requiring oxygen or ventilator support," World Health Organisation said. "This is great news and I congratulate the Government of the UK, the University of Oxford, and the many hospitals and patients in the UK who have contributed to this lifesaving scientific breakthrough," WHO added while quoting its Director-General, Dr Tedros Adhanom Ghebreyesus.
In India, the Dexamethasone price is regulated under the Drug Price Control Order 2013, and costs around Rs 5-6 per injection. Whereas the tablets cost even less, barely 1.40 Rupees per tablet.
India does not have an export-generating massive production line for the steiroid drug, but the one which it has already, is being considered self-sufficient.
"There are enough supplies in India. It's been used for over four decades in several indications, and is very affordable," Pankaj Patel, chairman of Ahmedabad-based Zydus Cadila, the largest manufacturer of the steiroid drug, was quoted as saying by Times of India.
Posted By: Talib Khan