Comedy of errors! Pak politician tags UNO card game on Twitter instead of United Nations to complain against India
Publish Date: Wed, 28 Aug 2019 01:12 PM IST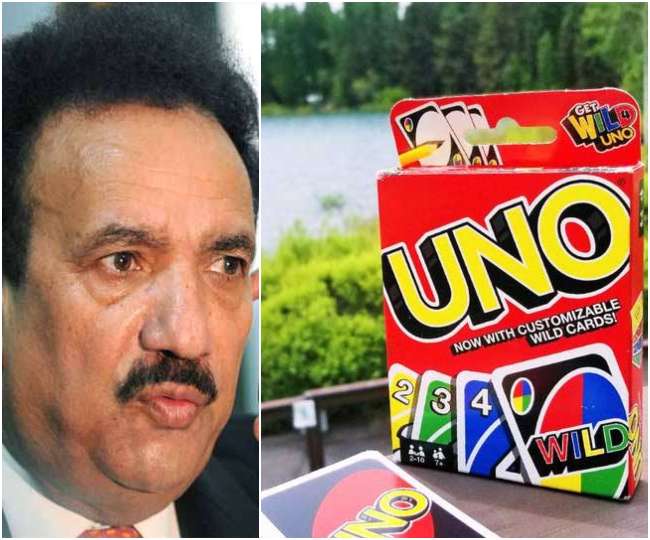 New Delhi | Jagran Trending Desk: In an another embarrassing situation for Pakistan, former interior minister and chairman senate standing committee, Rehman Malik, unsurprisingly tagged UNO Card game's official twitter handle instead of tagging United Nations Organisation (UNO) giving fodder to the Twitterati for some memes.
Rehman Malik has been very open that he opposes Indian Prime Minister, Narendra Modi's political moves and has especially spoken about the nullifying of Article 370.
In his latest attempt to share his views, Rehman Malik retweeted ANI's tweet which was in regard with the current situation prevailing in Jammu and Kashmir after the Indian government scrapped the Article 370 from Kashmir, giving it a special status and bifurcated the state into two union territories.
While retweeting, the Pak minister wanted tag PM Modi in the tweet along with the United Nations Organisation.
@narendramodi @realUNOgame these are ur own leaders and hear them what they are saying about the brutalities in IOK, he wrote.
However, instead of tagging United Nations he ended up tagging famous card game UNO's official Twitter handle.
If you don't know what UNO is, it is a simple card game, very famous among teenagers. The multiplayer game has people trying to get rid of their cards by matching the colours and the numbers in the stack. The first person to get rid of all their cards wins.
This mistake from the Pakistan Minister didn't go unnoticed and Twitterati flooded the micro-blogging site with some hilarious responses and trolls.
August 26, 2019
patte galat pad gaye... ab to BC PoK bhi haat se jayega pic.twitter.com/IMiqonCTJX

— Shashwat Pandey (@shashwatpandey) August 26, 2019
@realUNOgame : pic.twitter.com/YvqGpkAFlE

— Meghrajsinh Jadeja (@MeghrajsinhJ) August 26, 2019
UNO...... pic.twitter.com/eiiy5EkjoX

— NiTiN (@nitin0131) August 26, 2019
August 26, 2019
Earlier, Pakistan Prime Minister Imran Khan was trolled for saying that Germany and Japan share a border and talks about the countries having joint industries on the border. He also said that the economic interest of the two countries being tied together have improved the relationships between the 'neighbouring' countries.
Posted By: Talib Khan