'Chal ghar chalen mere humdum': Indian stranded on coronavirus-hit Japanese ship sings Arijit Singh's song | Watch
Publish Date: Thu, 20 Feb 2020 01:51 PM IST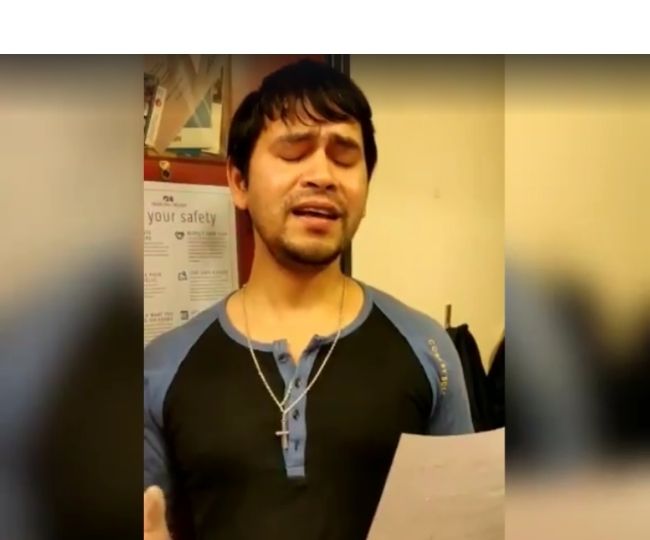 New Delhi | Jagran Trending Desk: An India-based crew member of 'Diamond Princess' - the Japanese cruise which has been hit by the novel coronavirus - decided to express his longing for home with a song which he posted on Facebook.
Binay Kumar Sarkar purportedly sung the song on the ship and the video is now going viral. Binay, who is one of the 138 Indians stranded in Japan's Yokohama, sang Arijit Singh's song 'Chal Ghar Chalen Mere Hamdum' from the movie Malang.
Referring to his previous posts on social media, Sarkar starts the video with a message, saying "you may get bored by seeing my worried face continuously on social media."
"There should be some hope for life to fight against difficulties (he said while referring to Coronavirus). I have been stuck in this profession for the last 10 years, but my friend is on the ship for the first time. Our families are really scared and we should remain calm and happy in such a situation. Towards the end, he added that hopefully we all will return home and thanked Arijit Singh for the song."
"Kuchh entertainment kar rahe hain sab Dost milke...feeling better..." he captioned the post.
Also Read: Explained| What is Coronavirus? Symptoms, Precautions and Cure, all you need to know | Watch
Meanwhile, the Indian Embassy in a tweet said, "1 Indian crew who tested positive for #COVID19 among 79 new cases on #DiamondPrincess yesterday too has been shifted to hospital for treatment. All 8 Indians receiving treatment are responding well. Rest all Indians on-board are braving out the trying circumstances."
Overall, the cases of Coronavirus have surged past 500 on the cruise ship. In mainland China, the death toll reached 2,118 with 114 new casualties on Thursday, Chinese health authorities said.
As of Thursday morning, 705 new cases were reported across Singapore, South Korea, Hong Kong, Thailand, Taiwan, Malaysia, Germany, Vietnam, Australia, US, France, Macau, the UK, the UAE, Canada, India, Philippines, Italy, Russia, Iran, Egypt, Spain, Cambodia, Finland, Nepal, Sri Lanka, Sweden and Belgium, according to the South China Morning Post.
Posted By: James Kuanal