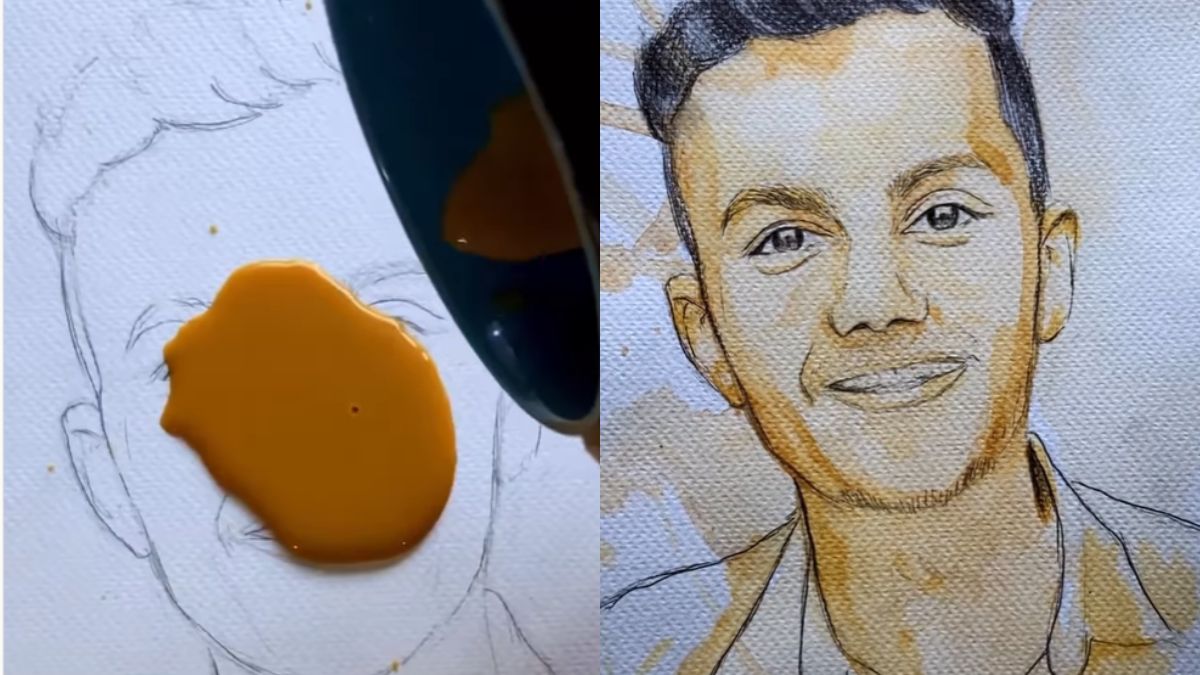 TEA IS an important part of the lives of many people. While it's just a refreshment for many people, several can't start their day without tea. However, no one has ever thought they can create spilled tea into an art. Yes, that's right.
A video that was shared with the Instagram handle lavi_nagar_ shows an artist making a wonderful sketch with tea.
As the video opens, we first see a sketch of Prafull Billore, founder of MBA Chai Wala. The very next moment, the artist spills chai on the sketch and using a brush, he spread it across the complete artwork. He also uses pencil to finalise it.
View this post on Instagram
Meanwhile, the comment section of the post was flooded with appreciation for the artist. Prafful Billore also replied to the post and wrote, "Woww bhai."
Many netizens also asked in the comment section about the kind of paper the artist was using.
"That's soooooooo niceee," said a another user.
Ever since it was shared, the post has garnered 683 thousand views and 22,993 likes so far.
According to the Instagram page of the arist his name is Lavi and he hails from Madhya Pradesh. He has a total of 15.3k followers on his Instagram handle and more than 190 posts.