6-year-old Korean toy reviewer buys Rs 55 crore property from her YouTube channel earnings
Publish Date: Sun, 28 Jul 2019 01:27 PM IST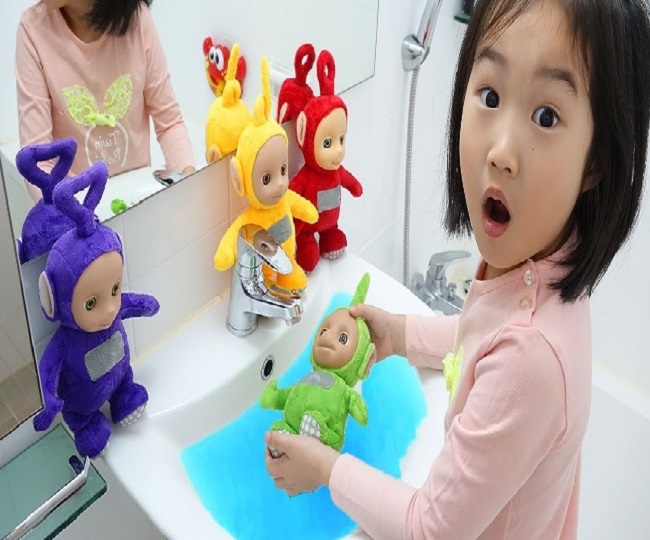 Seoul | Jagran Trending Desk: At the age of six, all that children usually care about is catching up on their favourite cartoons, playing with friends and munching ice-creams and chocolates. But kids these days seem to be buying million dollar houses, all thanks to the way social media is helping people gain fame almost instantly.
Ahn Hye-Jin, a 6-year old Korean girl that goes by the name Boram on Youtube has recently turned the faces of the world towards her when she bought a five-storey property in Gangnam district of Seoul for US$8 million, approximately Rs 55.6 crore, which she earned from her highly popular Youtube channel.
This 6-year old Korean star has 2 YouTube channels with more than 30 million followers, combined. The two channels featuring Boram which is the Boram Tube ToysReview and Boram Tube Vlog currently have the biggest share in marketing profits among Korean YouTube channels.
Boram, whose family started making videos a year ago, is the face of two YouTube channels. YouTube analysts estimated the average monthly revenue coming from the two channels to be around $3.1 million which is approx Rs 21 crore.
In the YouTube vlogs named Boram Tube Vlog there are fun-filled snippets of the six-year-old's daily life, which include unboxing new toys, playing with it and just goofing around. Several of her YouTube clips have been viewed over 300 million times
According to a report, the Boram Family, which is the company that operates two YouTube channels featuring 6-year-old girl Boram, bought a five-story building worth Rs 55 crore in Cheongdam-dong, Gangnam, in Seoul. The 5-storey building is on 258.3 sq.m. of land.
In 2017, Boram's parents were ordered by a court to undergo a counseling course for prevention of child abuse after Save the Children reported some of her controversial videos to the police. The non-governmental organization had received complaints from South Koreans over the negative impact of the clips on young viewers, especially ones that were staged and showed Boram stealing money from her father's wallet and appearing to drive cars on the road. Late,r the offending videos had been taken down from her channel.
Like most YouTubers, Boram partners with brands to sell merchandise or include products in her content, besides the usual cut from advertisements that play during her videos.
Posted By: Talib Khan