By Sneha Singh
Fri, 20 Jan 2023 03:11 PM IST
Minute Read
Bed Mattress: Many people suffer from terrible back pain due wrong sleeping position or poor quality mattresses. Getting the best one can solve your sleep and pain woes. There is a great memory foam mattress for you whether you experience persistent back or hip pain. All set to upgrade your bed mattresses with the finest ones? People with back pain should search for mattresses that feel medium-firm, as these mattresses have the best potential to lessen both stiffness and soreness.
The new bed mattress is not just about something to sleep. People today are looking for the greatest mattresses that are not only functional and fit their beds but are also incredibly comfy. People are becoming more and more aware of the importance of getting good sleep for their life. Adequate, undisturbed sleep is crucial for reviving the body and mind, improving productivity and attention, controlling appetite, and considerably enhancing energy and wellness. Old-aged people look for the best bed mattress for back pain as this gives them a great sleep time without any pain. If you are also experiencing any pain then this is the time to change your mattresses and get a new one. Wake up in the morning with a fresh mind and without any backaches.
Read More: Best Bed Mattress
Bed Mattress For Back Pain
If you venture to purchase a bed mattress for back pain then you might get confused with so many options available. After researching and comparing dozens of top-selling models we have curated some of the best ones. Have a look!!
Wakefit mattress has been a long-time favorite for people suffering from back pain. Crafted of high-quality foam this bed mattress is designed to give you comfort and last longer. So, investing in this
one is a great idea. The breathable fabric ensures that you sleep comfortably all night long. Wakefit Mattress Price: Rs 14,816.
With a thick quilted top and great foam density, this Comforto bed mattress is the best pick if you are suffering from terrible back pain. The mattress will support any sleeping position. Get good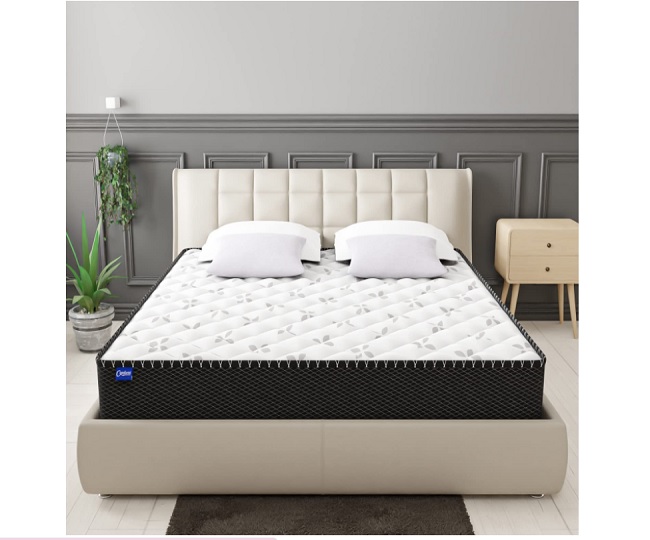 quality sleep with this queen-size mattress. Perfect for couples the Orthopedic Memory foam mattresses are the right choice for your family. Comforto Mattress Price: Rs 15,797.
This single-size mattress from Flo Ortho is suitable for single beds. The high-quality and durable material provides superior back support and ensures that no portion of your body dips in more than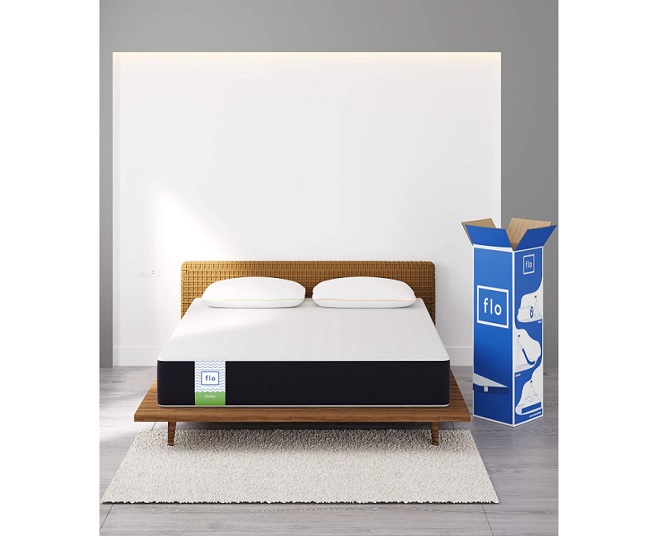 is necessary. Infused with aloe vera gel microcapsules this keeps your skin hydrated. The Anti-Sag technology provides great support to your spine. Flo Ortho Mattress Price: Rs 5,635.
Read More: Best Mattresses In India
This Wakefit bed mattress comes in 5-inch single-size foam construction. You can choose which side to sleep on as per your comfort as it has both medium firm and medium soft. The memory foam is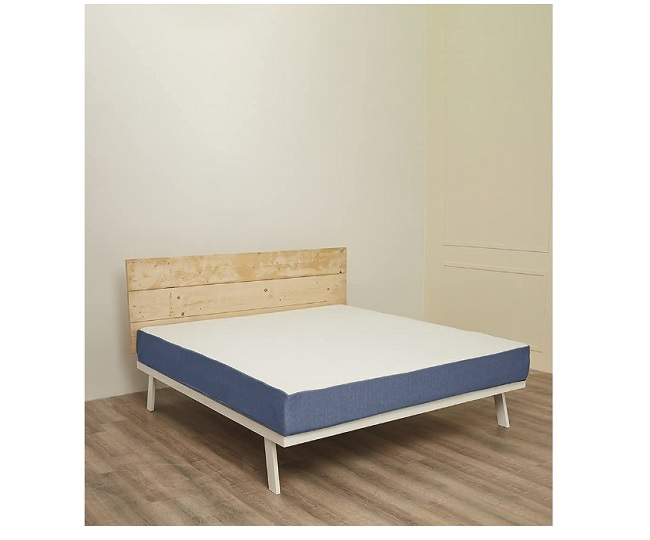 light, and airy and has a seven-pressure zone layer. You feel supported but cushioned at the same time. Wakefit Mattress Price: Rs 6,117.
Springfit Bed Mattresses are appreciated for comfort and firmness. The 6-inch double-size mattress prevents back pain ad gives you a good night's sleep. This reversible mattress is made to use both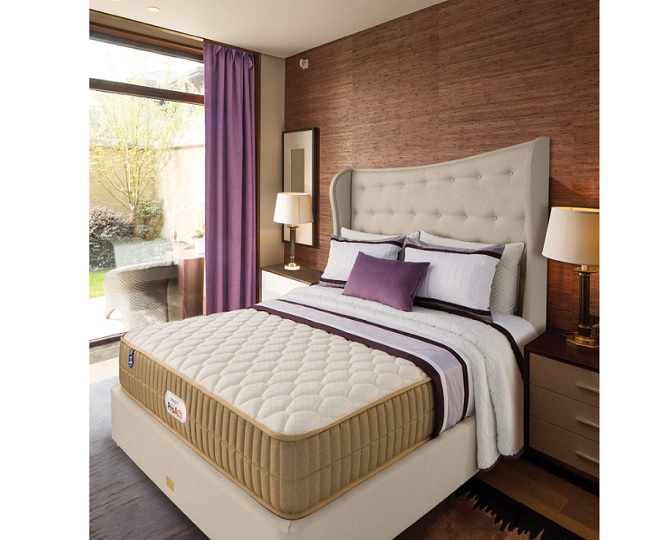 sides and gives perfect comfort both soft and hard. The mattress also offers breathability and better ventilation. Springfit Mattress Price: Rs 15,078.
FAQs: Bed Mattress For Back Pain
1. Which type of mattress is good for back pain?
Bed mattress for back pain should be of medium firm
2. What thickness of the mattress is best for back pain?
Mattresses from 8 to 12-inch range are the best for back pain.
3. Which mattress is good for sleep and the back?
Wakefit Mattress

The Sleep Company SmartGRID Ortho Hybrid Mattress

Comforto Hybrid 8 Inch Pocket Spring Mattress with Orthopedic Memory Foam
4. Is a foam bed good for back pain?
Yes, memory foam mattresses are the best pick for bed mattres for back pain.
Explore more options on bed mattresses for back pain
Disclaimer: Jagran's journalists were not involved in the production of this article. The prices mentioned here are subject to change with respect to Amazon.