By Sneha Singh
Updated: Tue, 27 Sep 2022 06:14 PM IST
Minute Read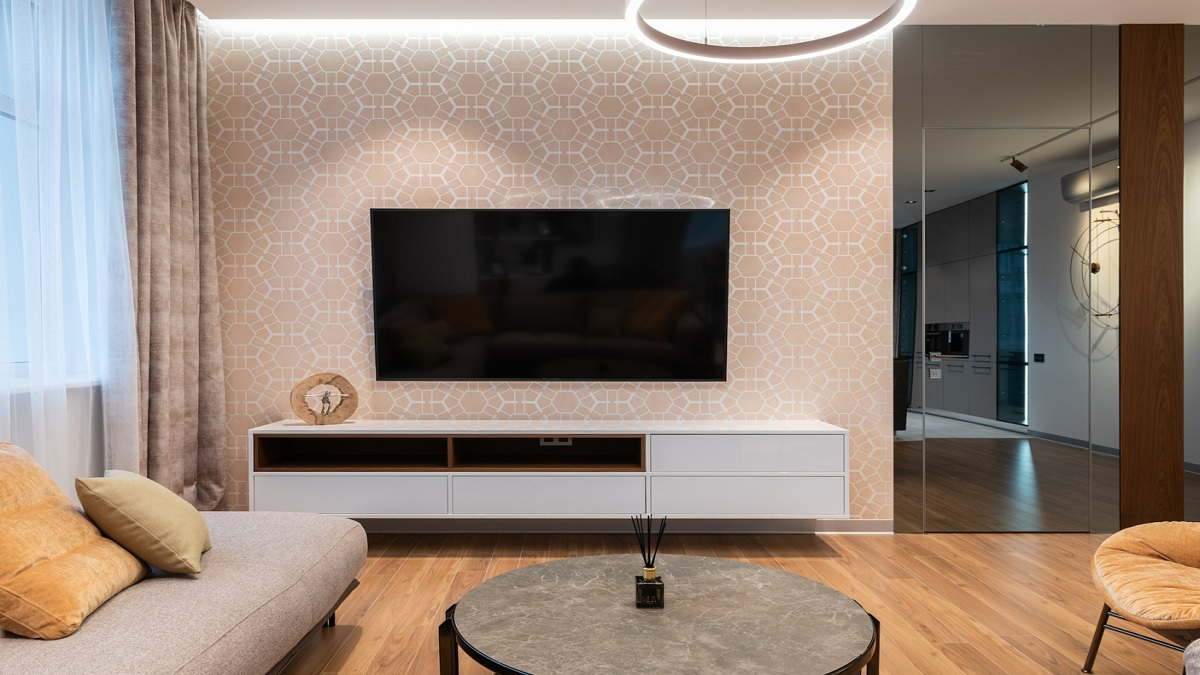 Modern TV Unit Design: A living room is the center of attraction in our home. Besides adding decorative and fancy things to make it sophisticated a tv unit can also add beauty to the living room or bedroom. It also gives you an amazing viewing experience. Also, many of these tv unit design for hall makes the area look clean as you do not have to display those tangled chords. In many tv units you can find storage units where you can keep all your DVDs, and CDS safely without making the room messy. There are many compartments where you can also put a showpiece so that it does not look empty. It will give a wow factor to your home decor.
This modern tv unit gives you a comfortable position while viewing any series or movies. Sit and rejoice with your family while watching TV. A TV stand with a mount is ideal if you want to place the TV in your small bedroom or have a small living area. These are by far the most efficient solutions for fitting your TV cabinet into a small space. It will never be a barrier in your walking space because it is fixed to the wall. TV units are available in many designs, colors, and textures. These units not only come with a storage cabinet but also have drawers and which makes them look aesthetically pleasing. A TV unit can look better if it is placed in the living room or the bedroom.
Read More: Elite TV unit design
Modern TV Unit Design
These TV units not only make your living room or bedroom organized but also adds beauty to it. We have shortlisted some of the best picks that you can consider while purchaisng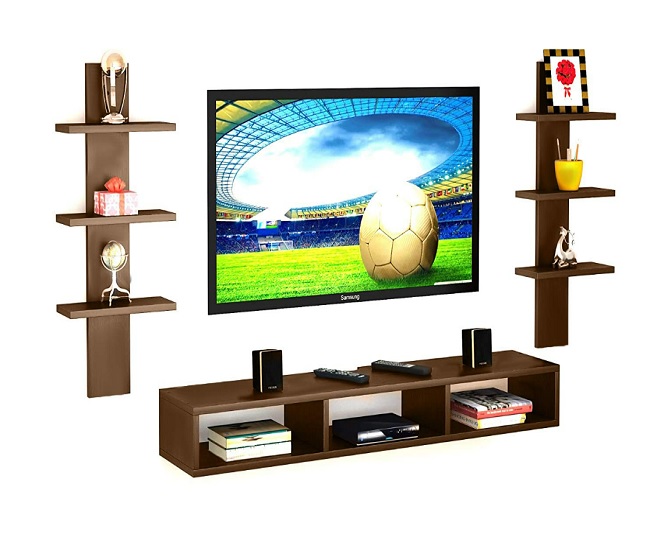 This TV stand cabinet installed on the wall is ideal for storing TV parts, game accessories, books, and decorations. One of the finest ways to display your flat-screen LED TV is to keep the area around your TV stand clear of objects and cords. You can place everything systemaically as there is enough space. It serves as both a useful and attractive TV unit. TV Unit Price: Rs 1999.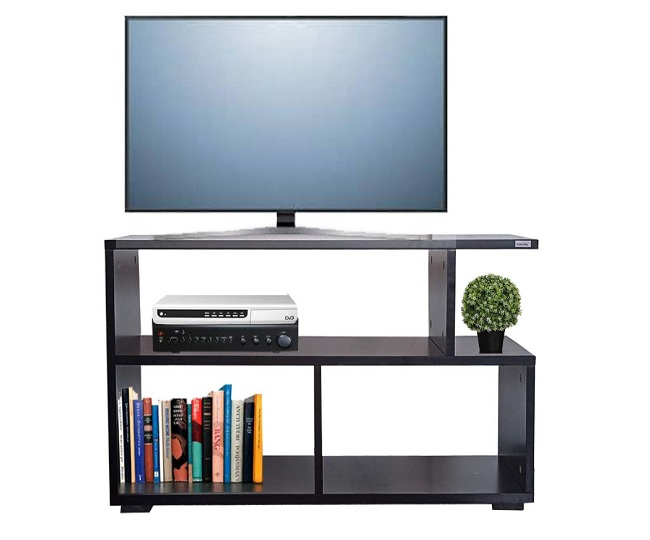 This TV unit can comfortably accommodate your setup box, DVD player, and external speaker. You can clean dust easily as it does not have any narrow space where dust gets accumulated. It is a plain surface and can be cleaned just with a single swipe. The sturdy and durable material comes in a contemporary design. TV Unit Price: Rs 2549.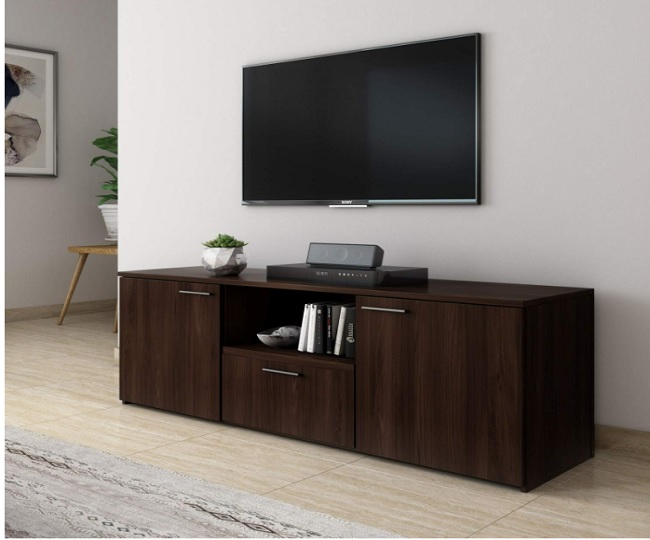 The elegant design from Amazon is made using premium quality engineered wood with a sleek Oak finish. Its rounded edges and practical design enhance the decor and complement the interior of our living room or bedroom. You can not only place your LCD but, with the sizable drawers, you can keep accessories, books, gadgets, etc. TV Unit Price: Rs 7999.
Read More: Unique crockery unit design.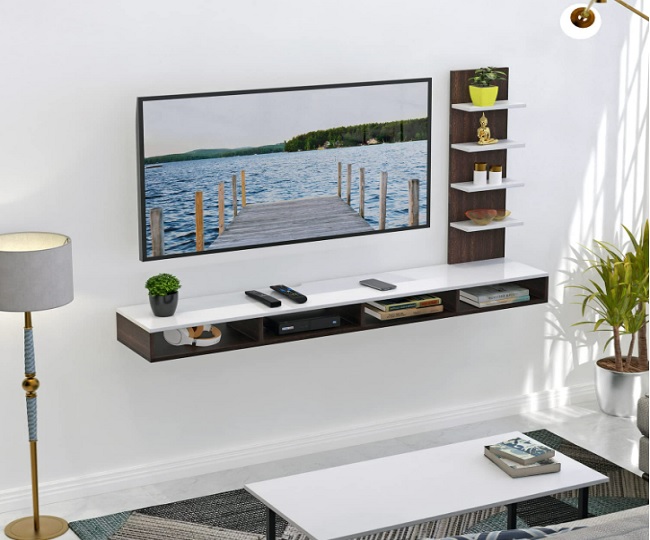 This functional and sleek design cabinet from Bluewud comes with dual tone finish adding a touch of grace and smoothness to your home decor. It adds unique aesthetics to your ambiance while offering an abundance of storage. Display your television in modern style with this attractive TV stand. TV Unit Price: Rs 3773.
Disclaimer: Jagran's journalists were not involved in the production of this article. The prices mentioned here are subject to change with respect to Amazon.