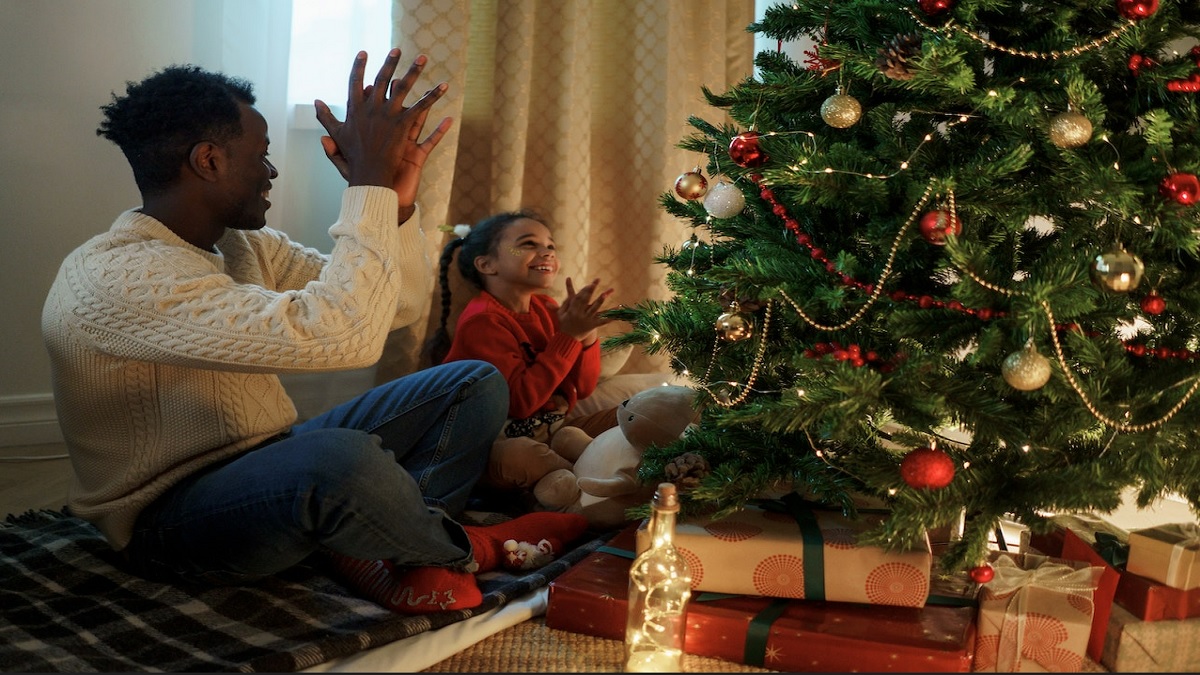 5 Christmas Tree Decorations Ideas: From the wide lip-smacking spreads to getting the best Christmas tree this is the time of the year when people party the most. Besides exchanging gifts there is always a competition to decorate the Christmas tree in the best way. Without this your Christmas decoration ideas are incomplete. These trees are available in all sizes from small, medium, and large. You should select keeping in mind the space where you will be placing the tree. Both market and online are flooded with green Christmas tree plants however, there are white colored too which look elegant and sober.
There are decoration ornaments that we put on Christmas Trees to make the home decor look more attractive. Going to any place like a mall, office, or cafe you can see Christmas decorations in all red and white and this is also the color of outfit which people prefer to wear on this day. Do not forget to wear that mandatory Santa Clause cap. Call Santa, make a wish and decorate the tree is the best way. After all, it's Christmas time.
5 Christmas Tree Decorations Ideas
To make your Christmas celebration a little more exciting we have come up with the best idea to decorate your Christmas tree. Check them out.
Without a Christmas tree, the celebration is incomplete. This beautiful 7 feet tree will definitely beautify your home and Christmas decoration. The Solid Metal Legs give support to the tree and
prevents it from falling down. It helps in keeping the tree straight. You can choose the size as it comes in 4,5 and 6 feet too. Since the blades are made of premium quality it makes the tree look full and real. Bring this to your home and start decorating it in an elegant way. Christmas Tree Price: Rs 5999.
Now after getting the tree, it is time to decorate it with all the ornaments. Bells are the most important and common ornaments which everyone uses to decorate their Christmas tree. These mini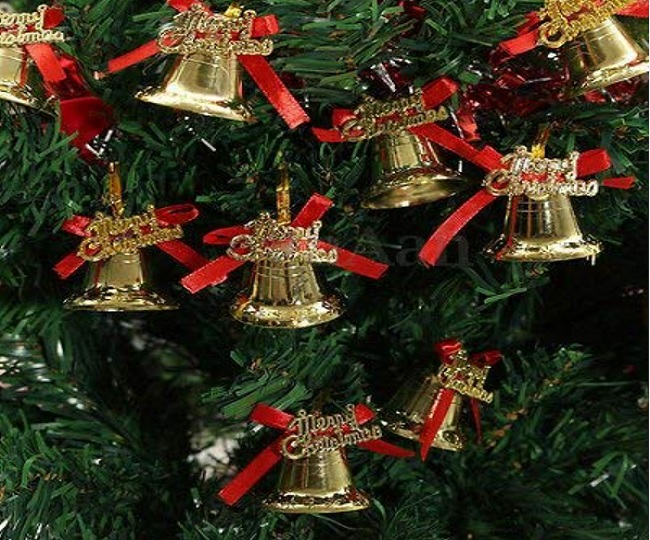 golden bells tied with red ribbons will look great while decorating the tree. It comes with 24 pieces which are sufficient for all tree sizes. Tuck them properly in the Christmas tree so that it doesn't fall down. Mini Bells Price: Rs 399.
As Santa brings gifts along with him so we usually place these small gift boxes at the bottom of the tree. Your Christmas tree decoration idea should include these cute multicolored tiny boxes to make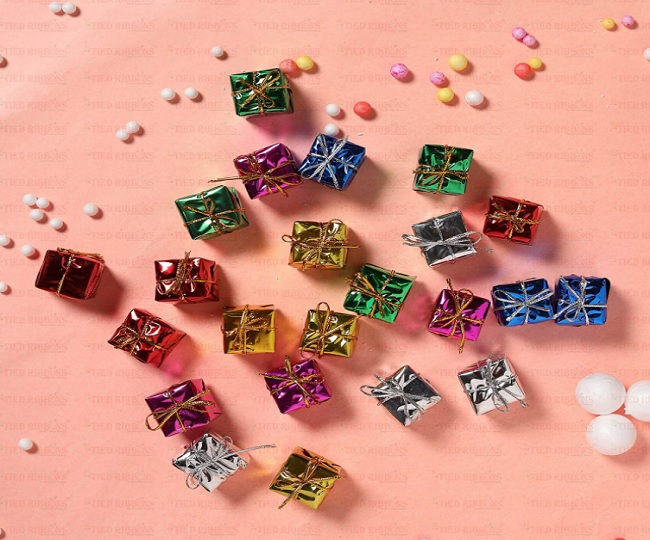 it more real. There are 24 pieces and all in multi-colored to make the tree look bright and colorful. You can also hang them on the tree. Gift Box Price: Rs 349.
Merry Christmas parties and decorations are inadequate without a Santa. You can get these Santa Claus Dolls and hang them on the tree. These are suitable for both office and home decoration. We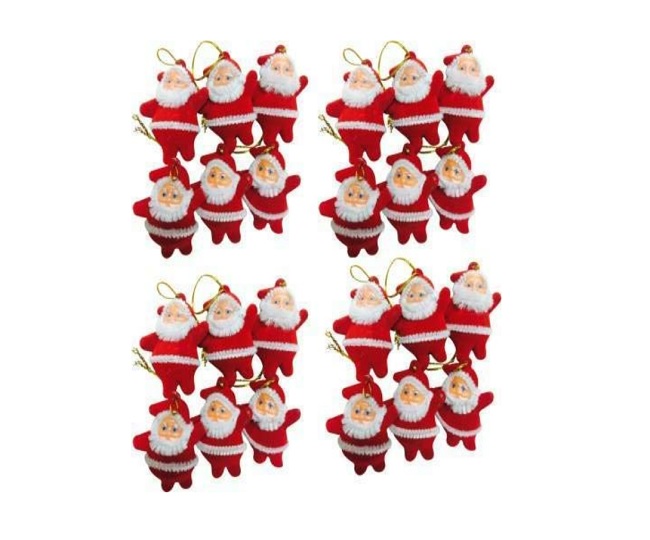 bet this Christmas tree decoration idea will light up your home and cheer the environment. Get into the festive mood and make the finest Christmas celebration. Santa Claus Doll Price: Rs 399.
Christmas Tree Decorations Ideas are imperfect without bright star lights. Give your home a complete Christmas look and feel with these string lights. You can either place them on the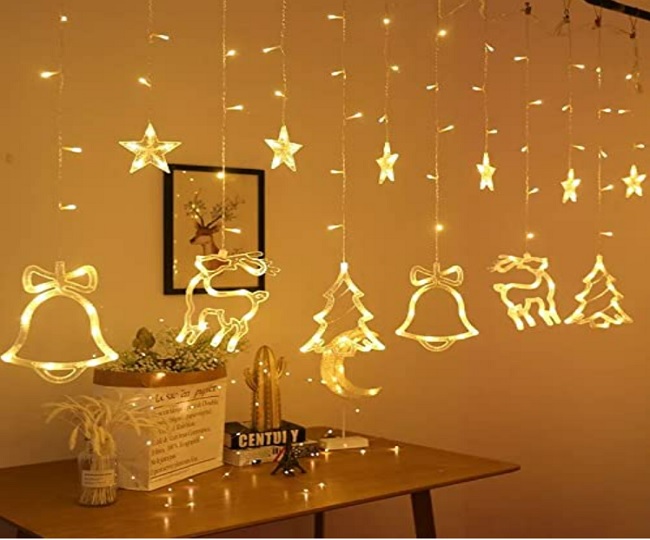 Christmas tree or light up the room by hanging them on the wall. If you are placing the tree in the garden then these lights will give a beautiful look and people will adore your Christmas decoration ideas. String Light Price: Rs 799.
Christmas Tree Decorations Ideas: FAQ
What is the color for 2022 for Christmas tree?
The most preferred color for a Christmas tree is green but many people also go for white and metallic gold color. In India, the color used for Christmas Tree Decorations Ideas is green.
How many ornaments do I need for a 5 tree?
5 feet tree is considered medium length so you can have enough space to fill it with all the ornaments. This will make it look more attractive. You can hand around 50-60 ornaments.
What are the 5 main Christmas colors?
The most common colors are green, white, red, purple, and golden.
Explore more items for Christmas Tree decorations
Disclaimer: Jagran's journalists were not involved in the production of this article. The prices mentioned here are subject to change with respect to Amazon.