By Sumit Bansal
Updated: Fri, 13 Jan 2023 12:50 PM IST
Minute Read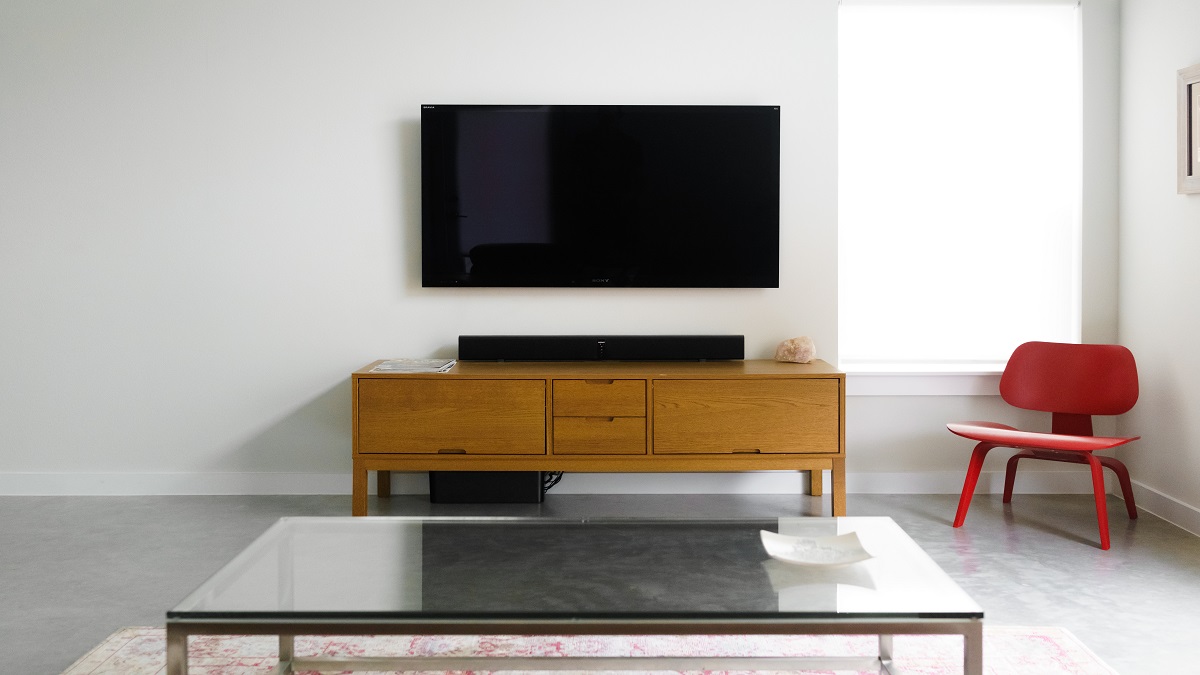 LED TV Under 20000: Buying TV is not an easy job as there are lots of options available in the market, especially when you are looking under your budget. TV under 20000 is best for those who are searching for new age TVs with essential features. New age TVs are coming with a number of features like inbuilt speakers, HD display, and smart TV features to watch all in one TV.
Here we have shortlisted the finest LED TV Under 20000 that are loaded with the best features and easily available online. Select the best one on the basis of size, price, and features you want.
Check out TV Under 10000 here.
Best LED TV Under 20000 in India
Select from the top picks of LED TV under 20000 from top brands like LG, Samsung, and more with all the latest features.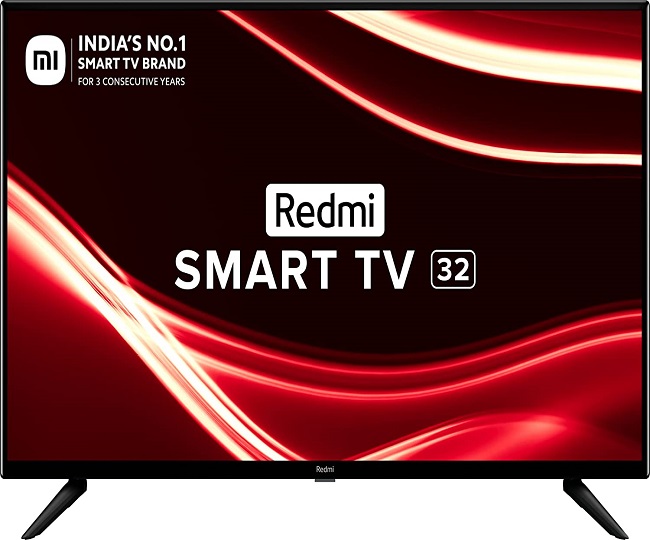 Redmi TV comes with a 32-inch large LED screen that gives you clear vision and 20 watts of powerful stereo speakers with Dolby audio giving you a chance to feel crispy dialogues at home.
This smart TV has 2 HDMI ports to connect the set-top box, Blu-Ray players, a gaming console, 2 USB ports to connect hard drives and other USB devices, 3.5mm to connect your headphones, Bluetooth 5.0 to connect Bluetooth speakers, earphones, and TWS earphones. Redmi LED TV Price: Rs 13,999.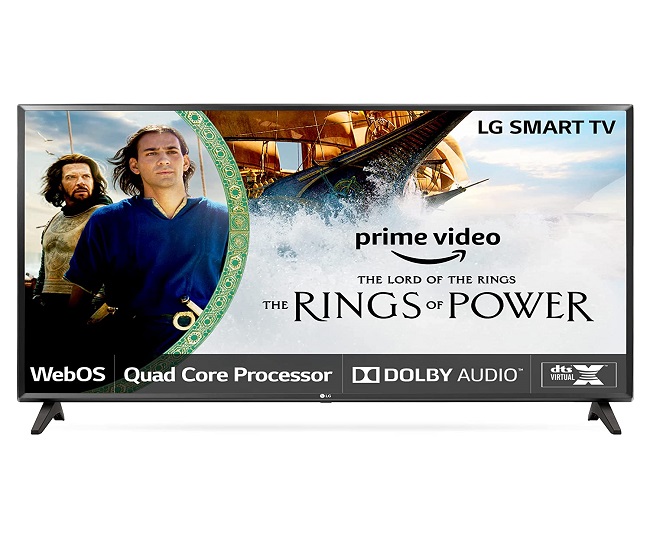 This LG LED TV comes with smart TV features like screen mirroring, mini TV browsers, multi-tasking, and downloading all the leading OTT apps from Google Playstore to watch your favorite series and movies online. It is loaded with multiple connecting options like 2 HDMI, 1USB, and wifi. The Quad Core Processor makes the low-resolution image sharper for a better viewing experience.
The 10 Watts two powerful speakers with Dolby Audio bring out the best audio quality and it is one of the best 32-inch TV. LG LED TV Price: Rs 15,490.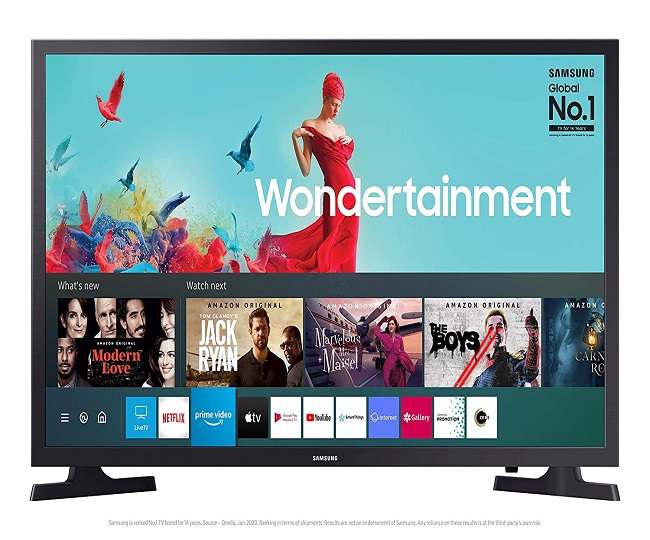 Samsung is one of the trusted brands in the Indian market, this LED TV comes with smart TV features like voice assistants, a smart thing app, the personal computer on the TV, Live Cast, and you can play your favorite movie, song, and more on it.
The display comes with an ultra-clean view that delivers high-quality images with less distortion, utilizing an advanced algorithm. The 20 Watts speaker with Dolby Digital Plus brings out the best audio quality. Samsung LED TV Price: Rs 16,690.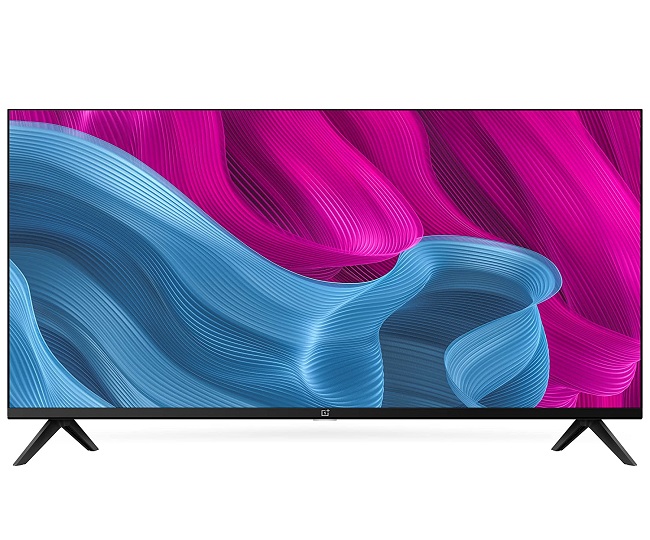 This OnePlus TV comes with 2 HDMI and 2 USB ports for connecting hard drives, setup boxes, and more. It is also loaded with wifi and 20 Watts speakers with Dolby Audio making the sound experience better. This 32-inch TV is loaded with smart TV features like the OnePlus Connect system, Google Assistant, Chromecast, and more.
The advanced Gamma Engine optimizes display quality bringing every scene to life for ultra-clean content. Experience bolder and more vibrant color that sparkles for effortlessly immersive viewing. OnePlus LED TV Price: Rs 15,999.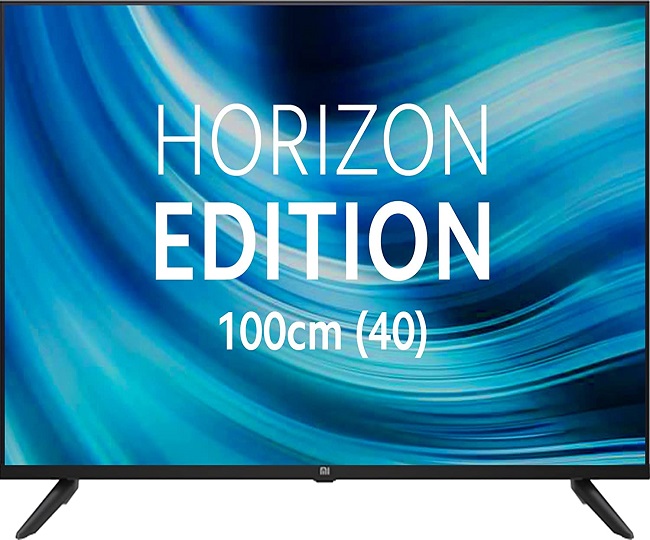 This 40-inch TV comes with 178 degrees wide viewing angle and has 3 HDMI and 2 USB ports for better connectivity. The Quintessential display brings out the immersive design with a wider viewing angle that takes you across the horizon with each scene. The 20 Watts speakers bring out their sound in high quality.
This smart TV is loaded with Android TV 9, Chromecast inbuilt, Universal search, Mira cast, and more. Download Netflix, Amazon Prime Video, Hotstar, and more from Google Play Store. Mi 40 inch LED TV Price: Price: Rs 19,999.
FAQs: LED TV Under 20000
1. Which is the best LED TV under 20000?
Some of the latest LED TV under 20000 that are available on the web are:
Sansui JSW55GSQLED 55 inch (139 cm) QLED 4K
Kodak 50MT5011 50 inch QLED 4K
Xiaomi Smart TV X Series 43 inch LED 4K
Xiaomi Smart TV X Series 55 inch LED 4K
Zebronics ZEB-55W2 55 inch LED 4K
Infinix 50X3 50 inch LED 4K
2. Which TV is best for quality?
If you're seeking the best LED TV under 20000 with respect to quality, here're some of the finest laptops in the same segment:
Xiaomi Mi TV 4A Pro 43 inch (109 cm) LED Full HD TV
OnePlus Y1S 43 inch (109 cm) LED Full HD TV
Xiaomi Smart TV X Series 55 inch (139 cm) LED 4K TV
3. Should a TV last 5 years?
As per trends, people tend to replace TVs more approximately on an average of 7-8 years. So, yes, a brand new TV should last a minimum of 5 years.
4. Is Philips a good brand of TV?
Apart from sectors like healthcare and lighting, Philips is also a reliable brand when it comes to LED TVs. Currently you can find different TV models like LED, 4K UHD, Smart TVs, etc from Philips.
Explore more LED TVs under 20000 here.
Disclaimer: Jagran's journalists were not involved in the production of this article. The prices mentioned here are subject to change with respect to Amazon.