By Sumit Bansal
Updated: Sun, 29 Jan 2023 07:55 PM IST
Minute Read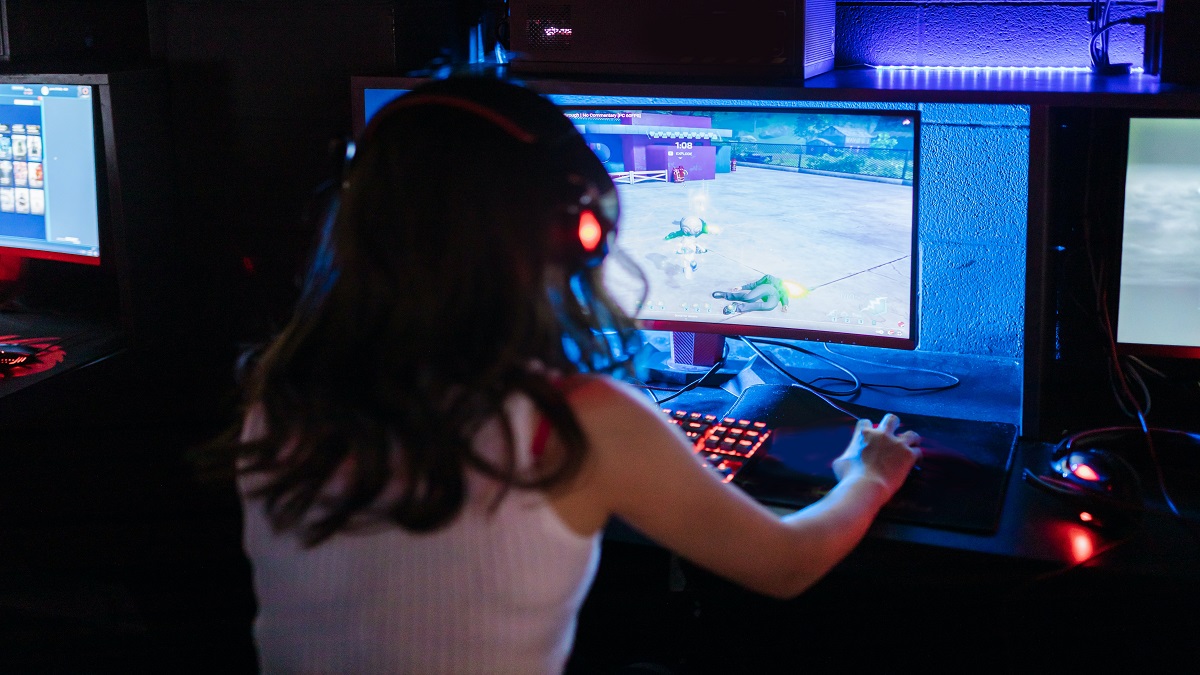 Best Gaming Monitors in India: The technology has evolved with time and the days are gone for bulky and small monitors are the only option left on the market. Gaming monitors are now available in the market with a wide range of options. They come with a higher refresh rate, response time, and resolution display for a better gaming experience.
Gaming needs hardcore configuration to deliver smooth performance. Monitors with QHD or 4K panels can offer better picture quality and sharp color visuals. The internet is flooded with lots of options for gaming monitors, but it is necessary to choose from the top brands with all the latest features. To make your search easier, here we are giving you the best gaming monitor options under the Gaming monitor price in India. Select from the top brands like LG, Acer, Dell, and more.
Read More: Get Familiar with the best LED monitors in India here.
Check out the best gaming monitors in India that are affordable and easily available online. Along with this, you can also take a look at the latest gaming monitor prices floating in the market right now.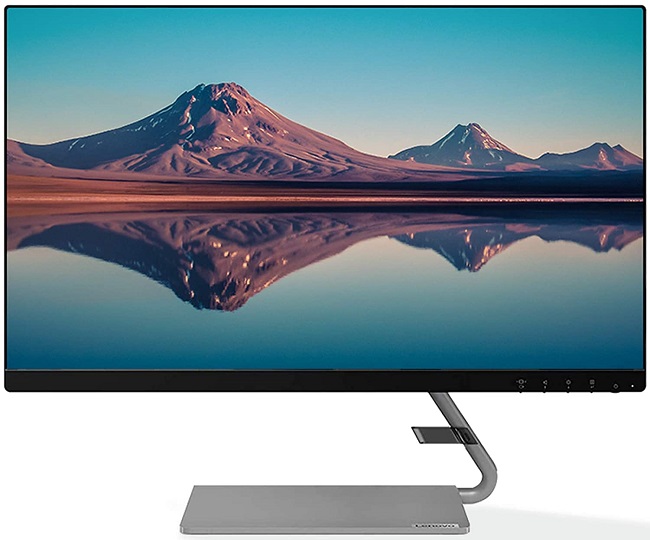 This Lenovo gaming monitor comes with 16.7 million colors, a 23.8-inch display, and 178-degree horizontal and vertical viewing angles. It has self-learning software that adjusts the display per your usage patterns.
An Ultra slim monitor with a metallic gray stand and 2x3 watts in-built speakers and natural blue light technology for eye-safe vision. It offers the ultimate viewing experience with 75Hz dynamic effects which is suitable for casual gaming. Easily counted amongst the best gaming monitors in India. Lenovo Gaming Monitor Price: Rs 14,999.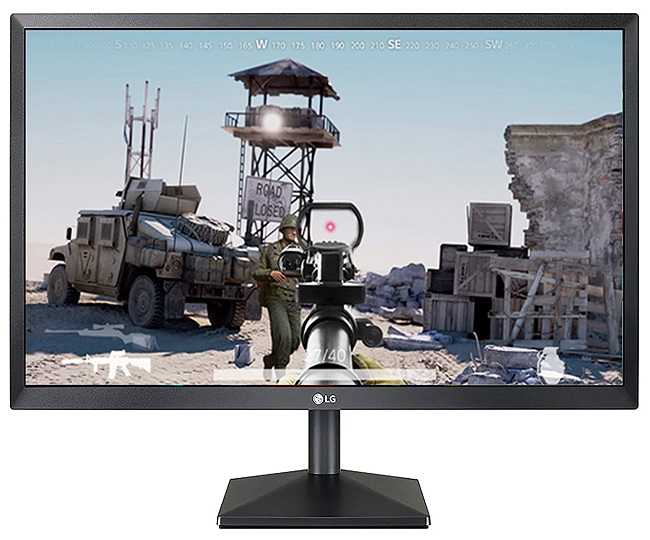 If you're discussing the best gaming monitors in India why not go with the one from LG? Why you ask? LG is one of the leading electronics brands and has gained customers' trust in India for a long time now. In a similar line, this LG gaming monitor comes with a 21.5 inches full HD display with a 1ms response time with a 75Hz refresh rate. The 1080-pixel resolution provides a fantastic gaming experience.
You will get the on-screen control of essential monitor settings for quick and easy access to volume, brightness, and picture mode presets, instead of hard buttons on the monitor. You can also save your desktop space and it is a wall-mountable LG Monitor. LG Gaming Monitor Price: Rs 9,999.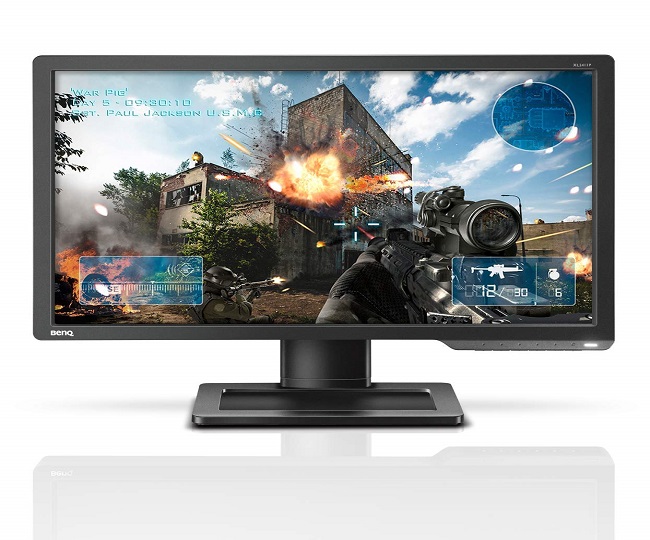 This BenQ 24 inch gaming monitor comes with an effortless one-finger height adjustable stand that provides personalized viewing angles. It has a 144Hz refresh rate, with lag-free technology that provides a real-time response.
The black eQualizer offers clarity to visuals in dark scenes and it has a display and smart scaling mode for quick screen size adjustment. It has different gaming modes for a better gaming experience, making it a strong contender for the best gaming monitors in India. BenQ Gaming Monitor Price: Rs 18,990.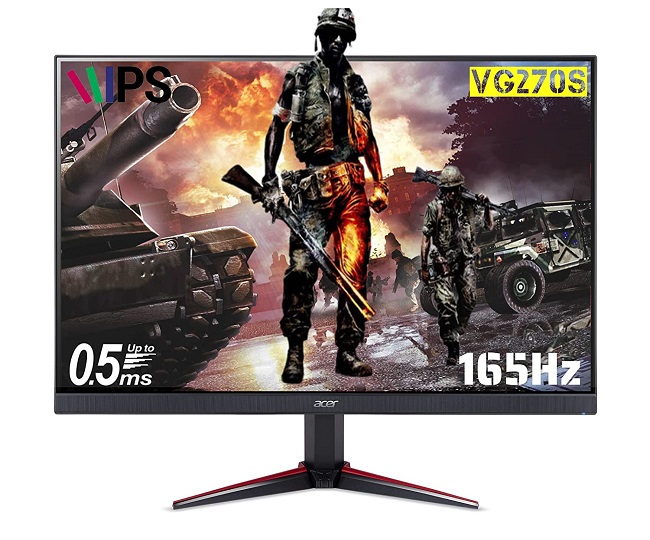 Acer is one of the leading brands that offer a wide range of products in computers and accessories. This Acer Nitro Gaming monitor comes with AMD Radeon Freesync to eliminate screen tearing while minimizing the lag and latency.
It is a 27-inch full HD display and 1920x1080 display with 0.5 MS response time. You can easily modify your monitor settings via display widget utility software. Acer Gaming Monitor Price: Rs 16,950.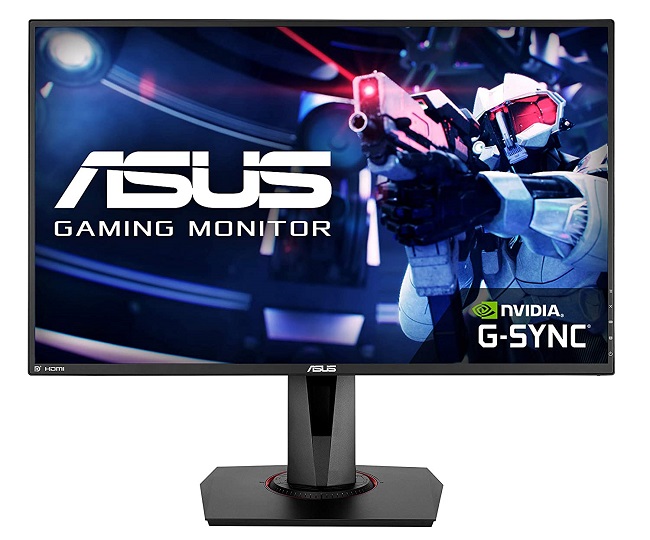 Seeking the best gaming monitors in India? This 27 inch ASUS full HD gaming monitor comes with an ultra-fast 165Hz refresh rate and has adaptive-Sync technology to eliminate screen tearing and choppy frame rates. It has GameFast input for minimizing the input lags to provide a faster gaming experience.
This ASUS VG278QR has an extensive connectivity option so that you can hook it up with a wide range of multimedia devices. The smart cable management design features organizing and hiding cables to keep your gaming area tidy. One of the best gaming monitors in this price range. ASUS Gaming Monitor Price: Rs 20,999.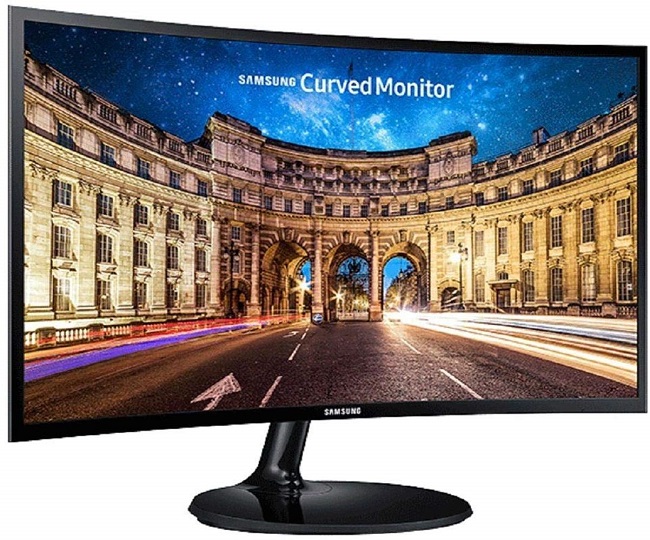 This Gaming monitor comes with superior image quality with Samsung Advanced display technology and has loaded with eye-saver mode for flawless smooth gameplay. It is a 27 inch computer monitor that comes with the deepest curve for the most immersive viewing experience.

Experience the advanced gaming technology with AMD Freesync for smooth images and the fastest-moving scenes. It is one of the best gaming monitors in India that is easily available online. Samsung Gaming Monitor Price: Rs 14,399.
FAQs: Best Gaming Monitors In India
1. Which brand is best for gaming monitor?
Some of the popular brands for gaming monitors in India are:
Acer

ASUS

Dell

Gigabyte

HP

LG
MSI
Samsung
2. Which is the No 1 gaming monitor in the world?
Although this is quite tough to choose from, LG UltraGear 34GP950G-B is easily one of the best gaming monitors in India.
3. Is 240Hz better than 144Hz?
Yes, a gaming monitor with a refresh rate of 240 Hz is considered better than a gaming monitor with 144 Hz refresh rate, typically, the former is 70% faster than the latter one.
4. Are curved monitors better for gaming?
Yes, gamers who love to spend hours and hours on gaming would find curved monitors more comfortable.
5. Which monitor is best for eyes in India?
Some of the best monitors in India with respect to eye vision are:
BenQ EW2780Q 27 Inch 2K QHD Computer Monitor
SAMSUNG Odyssey G7 Series 32-Inch WQHD
ASUS VY279HE 27"
LG 29WN600-W 29″
ASUS ROG Strix 27"
ViewSonic VX2257-MHD
6. What is a good monitor size?
For a distance of 3 feet or less, a 24-inch monitor is considered ideal. Along with this, 27-inch displays operate best for distances between 3-4 feet.
7. What are the 3 types of monitor?
If someone is seeking what kind of best monitors in India are available for purchase, here're a few options:
Cathode ray tube monitors or CRT monitors
Liquid crystal display monitors or LCD monitors
Light emitting diodes monitors or LED monitors
8. What is the latest monitor technology?
The ongoing latest technology in monitors is QD-OLED.
9. What are the top 5 gaming monitors?
Best gaming monitors in India - the top 5 options are:
Dell Alienware AW2721D
Asus ROG Swift PG32UQX
Dell Alienware AW3423DW
Asus ROG Swift PG259QNR
10. Should you buy 144Hz or 165Hz?
Definitely, you should go for a 165 Hz one as the best gaming monitors in India are now updated with the same refresh rate. The 165 Hz monitor is known for its enhanced panels, color precision, superb HDR, and quicker response.
11. How many Hz do you need for 4K gaming?
If talking about the best gaming monitors in India, especially the 4K ones, 60Hz to 75Hz is the recommended range. However, for gamers who like to play intense graphic games, 144 Hz is the right choice to go with.
Explore more on the best Gaming Monitors in India Here.
Disclaimer: Jagran's journalists were not involved in the production of this article. The prices mentioned here are subject to change with respect to Amazon.