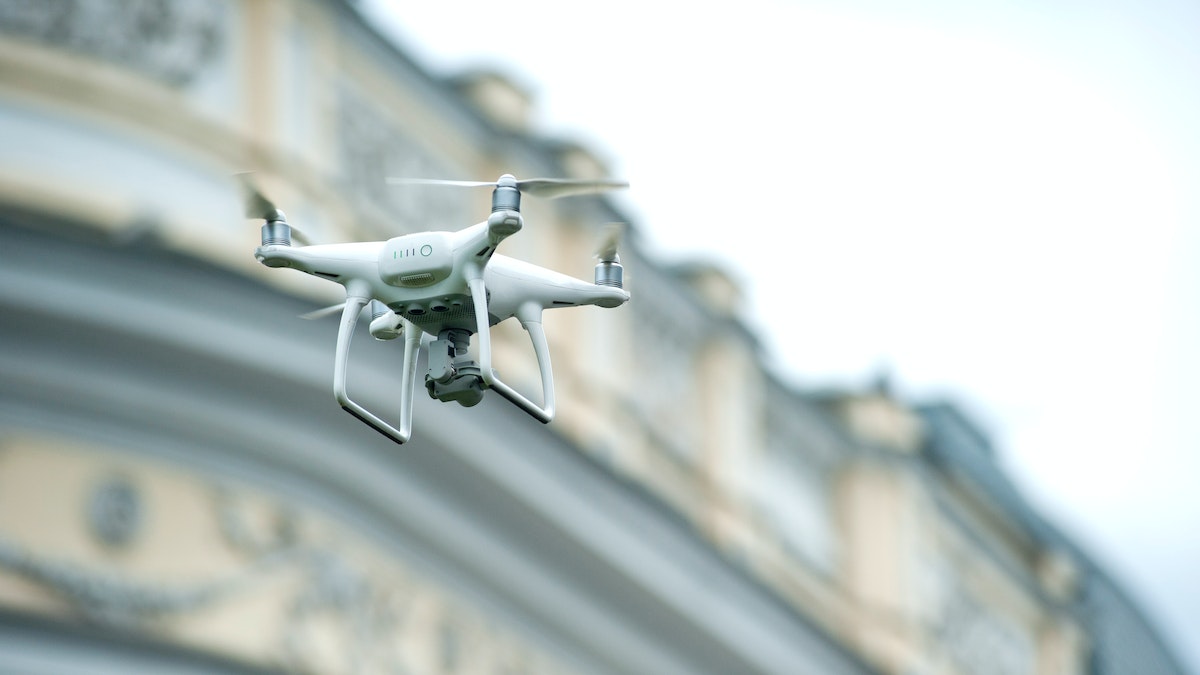 Drone Price With Camera: When it comes to professional aerial photography, the best drone camera 4K plays a huge role. Filmmakers, vloggers, and photographers all use drone cameras to capture compelling shots. Whether you are traveling to exotic destinations or want great footage for an event you are hosting, you can always turn to a camera drone 4K. Having a camera drone 4K means you can take photos of a scene from angles that would otherwise be inaccessible.
However, finding the best drone with camera 4K is not easy, especially if you are a beginner in this field. To clear up the confusion, we've curated this list of the best drone price with cameras in India.
Latest Drone Price Wi

th Camera: Top Choices

Here we have picked a few stunning Drone cameras to capture your world from sky height. This drone camera 4K is suitable for both beginners and pros.



FOLDABLE POSITION HOLDING Drone With 4K Camera - 10% off
Get here familiar with the PIONEER drone camera price which has an optical flow function that contributes to the apparent motion of the image of scene points.
This drone with camera 4K is loaded with tons of features like an HD wide-angle lens, hand gesture selfie, camera switching, auto return, headless mode, roll 360° Flights, speed switching, master mode, emergency stop, & app control. PIONEER Drone Camera Price: Rs 8,959.
SUPER TOY Remote Control Wi-Fi Camera Drone - 61% off
SUPER TOY Wi-Fi camera drone is a professional quadcopter with a 2.4G RC helicopter toy.
Choose this drone price with camera for a low-range budget range which has amazing features like headless mode, hovering function, one key takeoff/landing, 360-degree rolling, 2.4GHz radio, wider control range, anti-interference of wind, LED light, video recording, and FPV real-time. SUPER TOY Drone Camera Price: Rs 3,899.
Amitasha 2.4GHz Selfie Gesture WiFi Camera Drone 4K - 60%
Amitasha drone with camera 4K gives you amazing operating features like selfie gesture mode, set flight path, motion control, trajectory flight, spin fine-tuning, fixed height control,
image flipping, auto hover, add music, speed mode, emergency stop, HD camera, foldable wings, 360 flip stunts, headless mode, one key take-off & landing, direction control, etc. Amitasha Drone Camera Price: Rs 3,999.
JENDI Drone With 480P 4K Camera Live Video - 40% off
Know about the JENDI drone price with camera which is coming in plastic material and black color. These camera drone 4K have also wi-fi communication technology.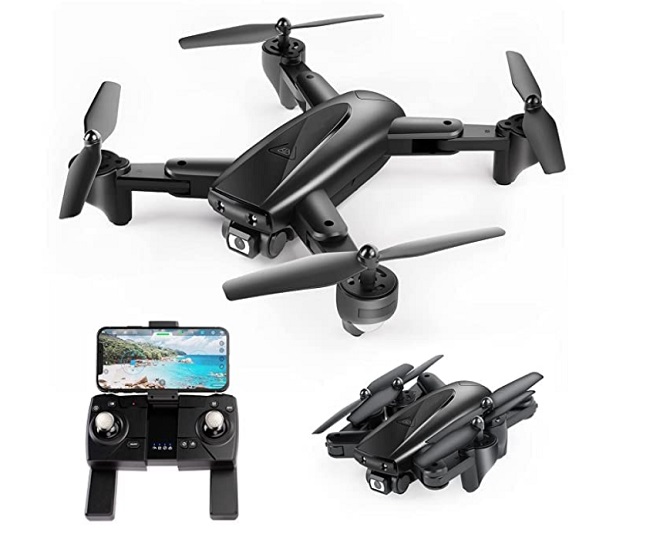 This is an amazing black color drone camera 4K with HD 120 wide-angle camera. You can buy these stunning drone cameras for aerial photography and videography. JENDI Drone Camera Price: Rs 5,999.
SUPER TOY 2.4GHz Remote Control Quadcopter Drone - 53% off
Choose this SUPER TOY for an affordable drone camera price, they provide you a quality drone camera to capture your world.
With this drone camera, you will get 3-speed mode, 3D aerobatic moves, LED lights, 2.4GHz technology, a 6-Axis gyroscope, headless mode, etc. SUPER TOY Drone Camera Price: Rs 1,899.
FAQ: Latest Drone Price With Camera
Do you need a Licence to fly a drone?
All commercial drone pilots and most recreational pilots require the A2 CofC license.
How long can drones fly?
The average flight time for a mid-tier drone camera 4K is around 22 minutes. The average flight time for a high-end consumer camera drone 4K is around 28 minutes.
How much does a drone camera cost?
The Drone price with camera is between ₹45,000 - ₹55,000 per Piece which can fluctuate over time.
Can drones take photos?
Drone cameras offer a unique aerial perspective that you can't get with any other camera. Not only can you capture images at altitudes of up to 120m, but you can also use specific flight modes to add a creative element to your shot.
Explore more branded drone cameras here:
Disclaimer: Jagran's journalists were not involved in the production of this article. The prices mentioned here are subject to change with respect to Amazon.