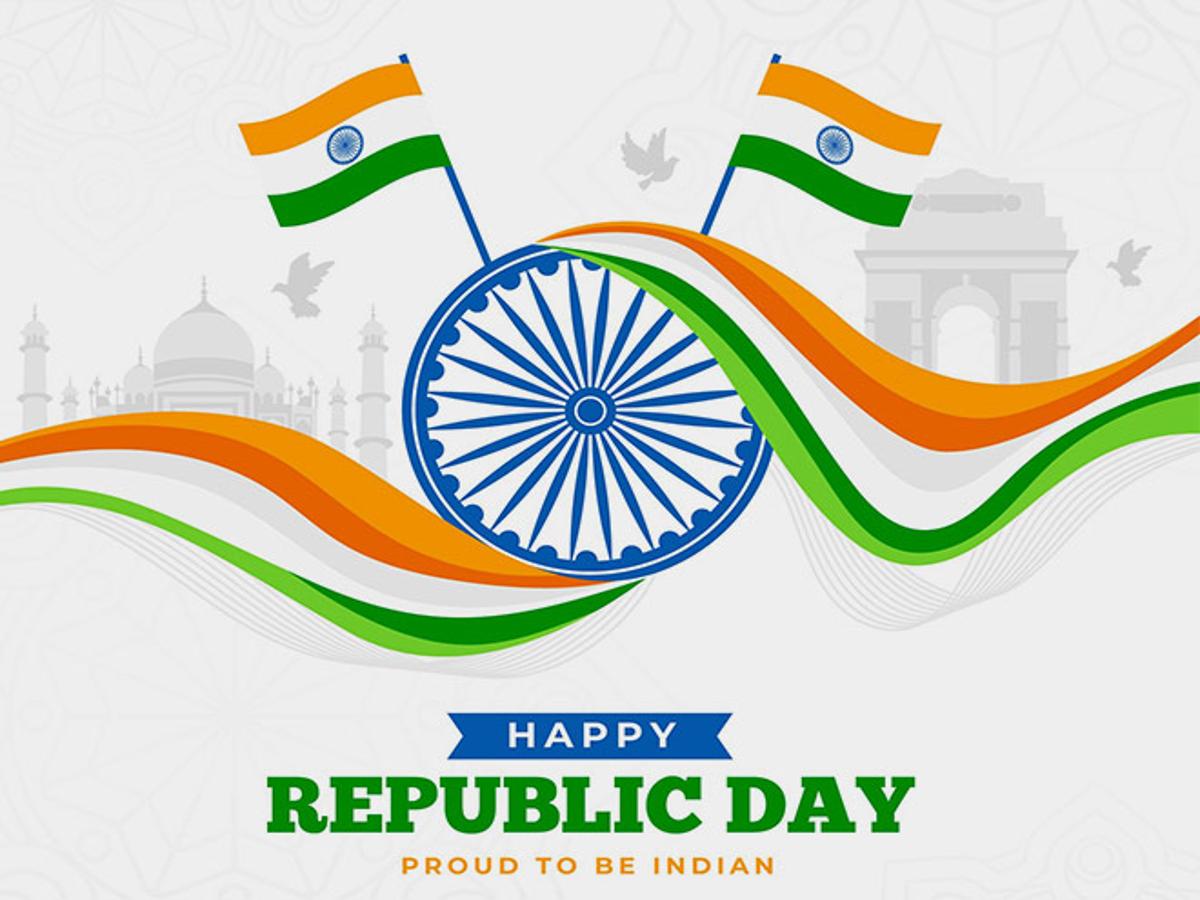 Republic Day India 2023: January 26 Republic Day, fuels the spirit of patriotism in all of us. India is celebrating its 74th Republic Day this year. Republic Day India is celebrated throughout with great pomp and show by all. The day is a wonderful opportunity to show gratitude and recognize the achievements of our freedom fighters. If you're someone who's busy with assignments and deadlines, but still want to celebrate January 26 Republic Day, with your office colleagues, then don't worry.
We have compiled a roundup of last-minute office decoration ideas that you can pair with your tricolor dress to liven up your celebration. These simple decoration ideas with combo products will help to make your party plan this year.
Republic Day India 2023: Unique Tricolor Office Decoration Ideas
Check out some valuable and trendy office decor items to decorate your workplace.
Flag Corporation Indian Table Flag made from plush lantana silk fabric, for the shimmer and softness you love!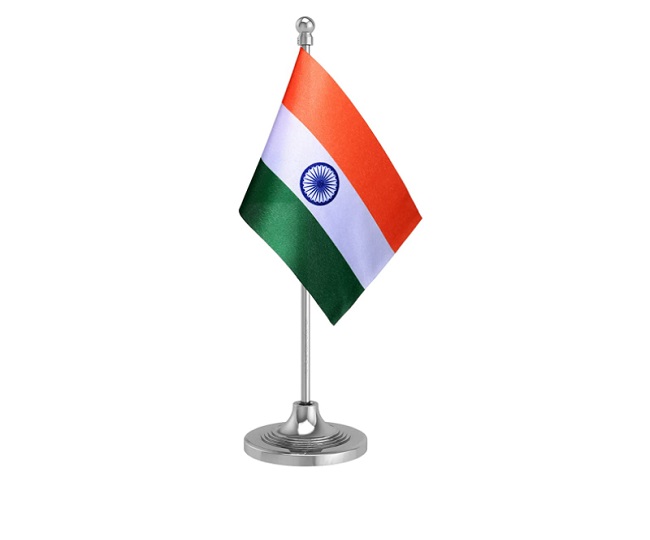 This is the spiritual office decoration item for the workplace. It will work all year as a classic piece. Flag Corporation Table Flag Price: Rs 854.
On the occasion of Republic day India, you can buy this dream catcher to decorate your workplace.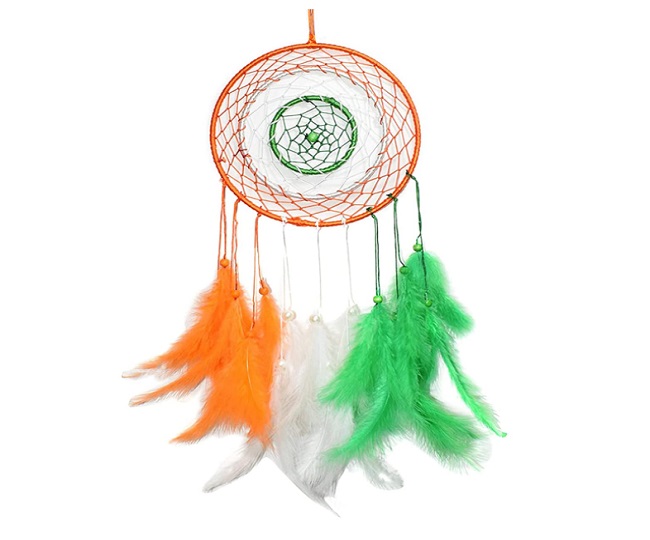 Asian dream catcher will be a nice choice for office decor items as it incorporates the colors of the Indian national flag in its design. It can be also a unique and thoughtful gift for someone with an interest in Indian culture or a dream catcher. Asian Hobby Crafts Dream Catcher Price: Rs 325.
Tricolor balloons bring you the most patriotic combination of office decoration ideas that is suitable for the January 26 Republic Day India celebrations.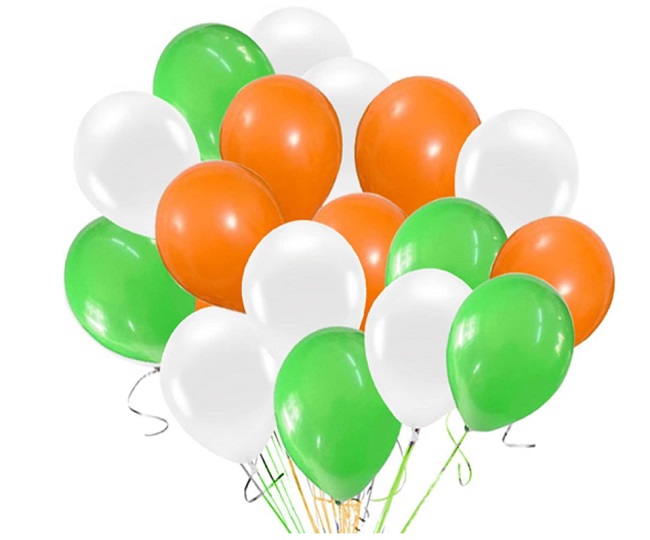 These balloon wall is sure to get your colleagues talking and will be a great addition when decorating your workplace. Book My Balloons Price: Rs 239.
Read More: Best Apple iPad.


Give your office space or shop a camouflage look with these artificial flower garlands.
These office decor items are reusable and have a pack of 5 artificial marigold flower garland strings. Each garland is roughly 5 Feet long, so youâ€ll have plenty of vines to decorate your amazing party. Decoration Craft Flower Garlands Price: Rs 350.
Adding a Jai Hindi balloon for January 26 Republic Day India is going to add another level of spark to your office decoration ideas.
These useable office decor items have high-quality balloons that support normal air filling or helium filling. Foil Balloon Price: Rs 399.


FAQ: Tricolor Office Decoration Ideas
How many years of Republic Day 2023?
This year the whole country celebrates the 74th Republic Day India, which is on January 26 2023.
Why do we celebrate 26th Jan as Republic Day 7?
January 26 is celebrated every year as Republic Day India. The Indian Constitution came into force on January 26 1950, and India was declared a republic day.
How to decorate a small office?
A small office can feel dark and cramped. To make a space feel bigger and brighter, use recessed LED lighting and playful wallpaper.
What are the themes of Republic Day?
The central government has proposed three themes for the 2023 Republic Day India parade cadres: India@75, International Year of Millet, and Nari Shakti.
Which No Republic Day 2023?
The Nation will celebrate its 74th Republic Day India on January 26, 2023.
6. How can I decorate my peaceful office?
Choose neutral decor and wood and white furniture for office decoration to keep the palette soothing while minimizing visual distractions in the space.
Explore more office decoration items here:
Disclaimer: Jagran's journalists were not involved in the production of this article. The prices mentioned here are subject to change with respect to Amazon.