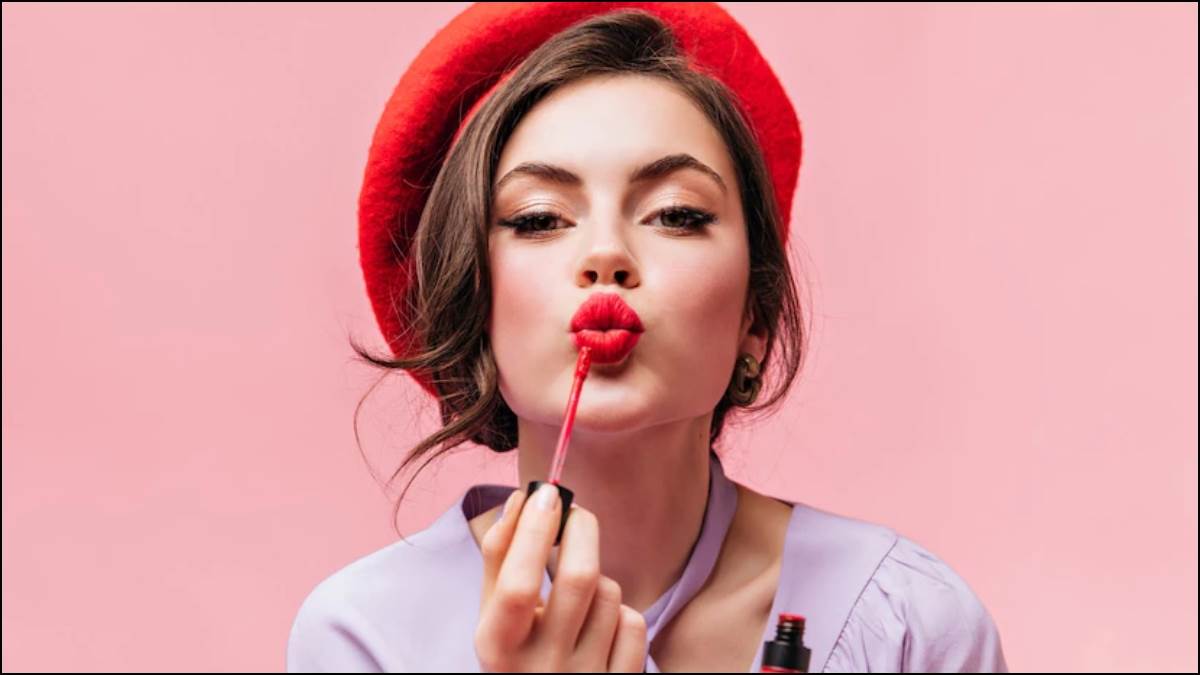 Lakme Lipstick Shades: Give your lips the attention and care they deserve. A lipstick in your makeup essential is the best bet to keep your lips attractive and healthy. But when you enter the world of lipstick shades, there are millions of lipstick colors and brands to choose from which may confuse you in choosing the right one. At this time, you should consider Lakmé Lipsticks, which is the first cosmetics brand in the country to introduce makeup for Indian women and takes pride in being the expert on Indian beauty for over 50 years.
Lakme lipsticks give you the opportunity to opt for trendy matte lipstick colors that come in different finishes ranging from matte to shimmer, metallic to satin, shimmer to tint, and more. Discover a range of lipstick shades here according to your preferences and choices, or create a collection to suit your makeup with every outfit and occasion.
Lakme Lipstick Shades: Top Choices
Get here familiar with the top choice of Lakme lipstick shades that you should opt for the 2023 makeup look.
Lakmé Cushion Matte Lipstick, Plum Obsession - 16% off
Lakmé Cushion Matte Lipstick is a new exclusive lipstick shade with a revolutionary soft matte formula that makes matte lips soft and comfortable.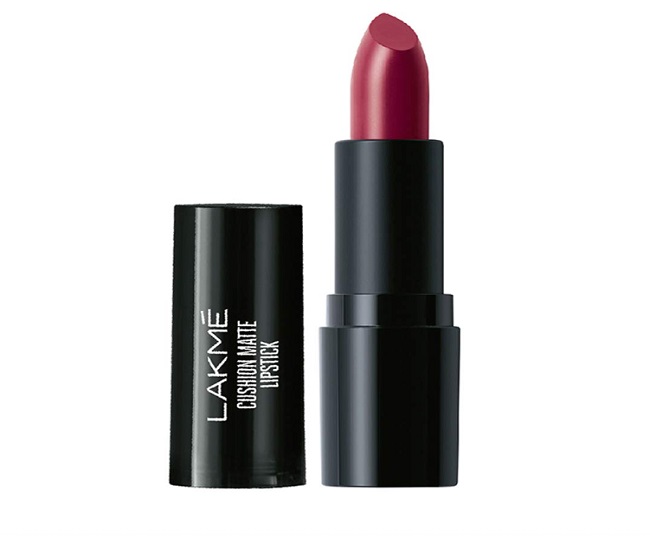 The soft matte formula is enriched with French rose oil extracts to leave your matte lips feeling dewy and comfortable. Lakme Lipstick Price: Rs 239.
Also This: MAC And Lakme Lipsticks.


Lakme 9 to 5 Weightless Mousse Lip & Cheek Color, Rose Touch - 25% off
Say 'no' to touch-ups with Lakme 9 to 5 Weightless Lipstick color, perfect for the office. Its dual utility makes it a highly functional product for busy professional women.
This matte lipstick has a weightless look and feels due to its lightweight formula. Because it is a mousse texture, it absorbs well and gives intense and long-lasting lipstick color. Lakme Lipstick Price: Rs 525.
LAKMÉ Lip Color Deep Wine - 29% off
An unstoppable matte lipstick shade for unstoppable women! Introducing LAKMÉ Lip Color with 2 built-in primers that give your lips a smooth, long-wearing matte finish.
It glides smoothly over your lips and feels extremely comfortable and light. The built-in primer ensures that the color settles onto your lips evenly. Lakme Lipstick Price: Rs 357.
Click Here To Know The Fav Bold Lipstick Shades Of Deepika Padukon.
LAKMÉ Liquid Lipstick Magenta Rhythm - 25% off
Increase the fun with every touch of LAKMÉ Liquid Lipstick! These liquid lipstick shades will become an instant staple in your makeup bag.
It makes your lips look luscious with a velvety matte texture that offers a stunning, suede-like finish. Lakme matte lipsticks are abrasion-resistant and wrap your lips in long-lasting, silky comfort without drying them out. Lakme Lipstick Price: Rs 300.
Lakmé Forever Matte Liquid Lip Colour, Red Sangria - 22% off
Get an intense matte finish with Lakmé Forever Matte Liquid Lipstick color that just won't pucker.
Its light and deeply pigmented texture are very comfortable on the lips. These exciting matte lipstick shades are expertly crafted with a deep matte finish that lasts and looks freshly applied for up to 16 hours. Lakme Lipstick Price: Rs 229.


FAQ: Lakme Lipstick Shades
1. Which lipstick shade is attractive?
Lite lipstick shades make you feel "prettier" and "more attractive". While red, purple, and brown can add a fun pop of color, it's not really what appeals to most people.
2. What type of lipstick looks most natural?
Lite Lakme lipstick shades are used to create a more natural look. But this pick takes it to the next level with a transparent formula that adds just a subtle hint of color.
3. Which lipstick color is best for Indian skin tone?
For an Indian look, you can try a shocking pink, crimson, tiger lily coral, or gingerbread lite brown lipstick shades for an evergreen choice.
4. Which type of lipstick looks natural?
Lite brown lipstick shades are used to create a more natural look. But this option takes it to the next level with a transparent formula that adds just a subtle hint of color.
5. Which lipstick is best for beginners?
Start with a lip gloss in a lighter shade. Of course, it won't brighten your lips like lipstick shades, but at least it will give a sense of having the product on your lips.
6. How do I know my lip shape?
According to experts, the best way to determine your lip type is to look at yourself in a makeup mirror.
7. Which lipstick is best for 24 hours?
Lakme lipstick formula gives you up to 24 hours of transfer-resistant color.
8. What are the side effects of lipstick?
Using expired lipstick shades can lead to lead poisoning and cause kidney failure, anemia, brain damage, and cerebral neuropathy.
Explore more Lakme lipstick here:
Disclaimer: Jagran's journalists were not involved in the production of this article. The prices mentioned here are subject to change with respect to Amazon.