By Sumit Bansal
Updated: Wed, 07 Sep 2022 10:02 AM IST
Minute Read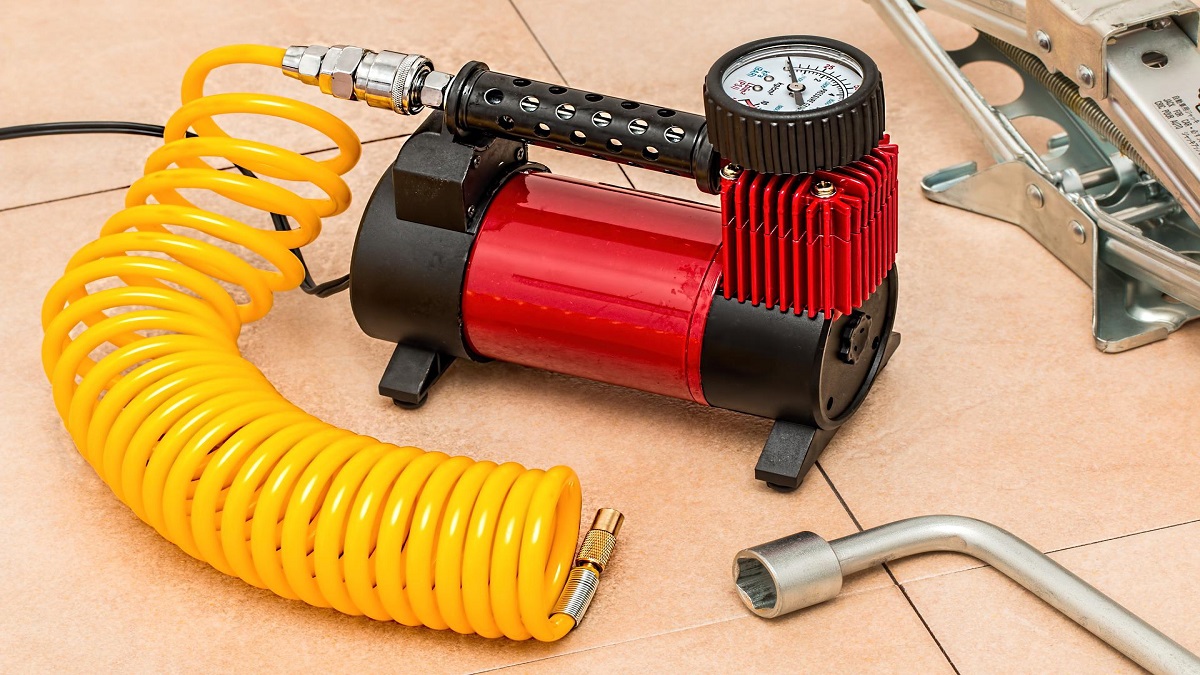 The flat tyre problem can strike anytime on the road and it is very necessary to have a tool like a tyre inflator in your car. Like the other accessories, they also become one of the important accessories to carry while travelling. With the help of a tyre inflator, you can quickly inflate your tyres and continue your journey.
There are lots of brands available in the market offering this brands with various features but sometimes it is difficult to choose the best one. Here, we are giving you the best tyre inflator for cars that you can buy online from Amazon. Check and select the best one.
Read More: Check out the Best Car cover under 1000 here.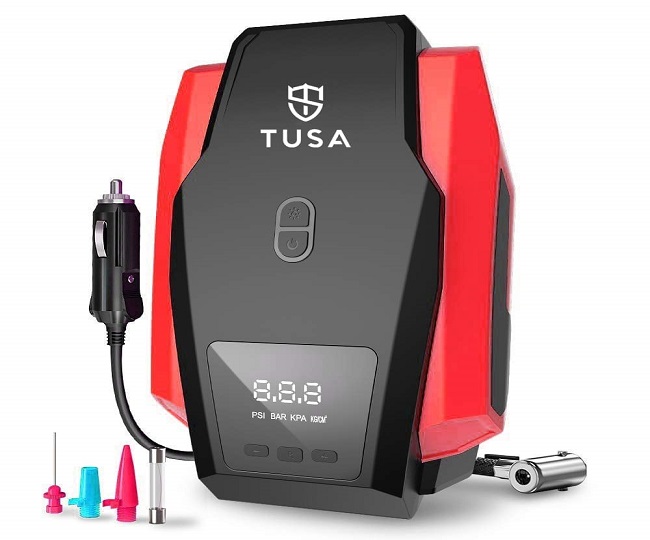 This TUSA car tyre inflator inflates the car tyre flat to 30 PSI in just 4 minutes. It comes with a 3.70 M long cable that can reach all four tyres. There is no need to power off the device as it comes with an auto shut-off.
It comes with a 1-year warranty and you can also measure the current pressure of the tyre as it shows via the digital meter. It is one of the portable tyre inflators for cars. TUSA Tyre Inflator Price: Rs 2,999.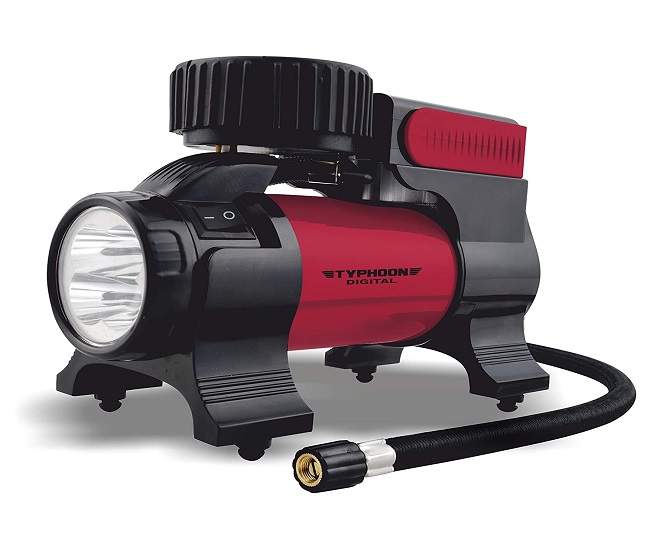 This car tyre inflator is made with all metal, tough and a reliable air inflator. The metal-air compressors are strong as compared to plastic ones and they radiate heat better and have much lower noise and vibration.
With the help of a pure copper motor, it will take 2 minutes for 0-30 psi as others take around 3.5 to 4 minutes. It automatically shut off when the pressure is reached as it comes with a multipurpose nozzle, it can be used for inflation in cycles, air beds, basketballs, etc. Bergmann Tyre Inflator Price: Rs 2,995.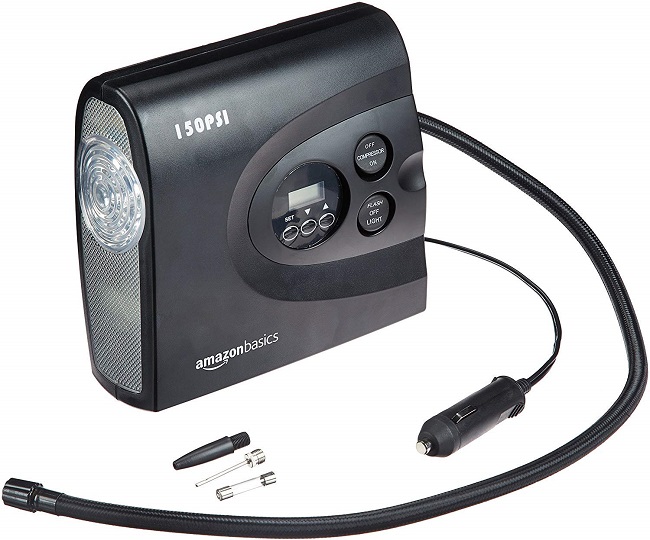 It is a 12 Volt portable tyre inflator that can be used for adding more air to the tyres and it comes with a 10 ft power cord that reaches all tyres comfortably. Not only for cars, but you can also inflate air in scooters, and motorcycles. The built-in LED light offers useful details while working and will shut off automatically.
It comes with a digital gauge for a glance viewing of the pressure and it also comes with a compact-sized carrying case. This AmazonBasic digital tyre inflator provides convenient functionality and reliable performance. AmazonBasic Tyre Inflator Price: Rs 2,399.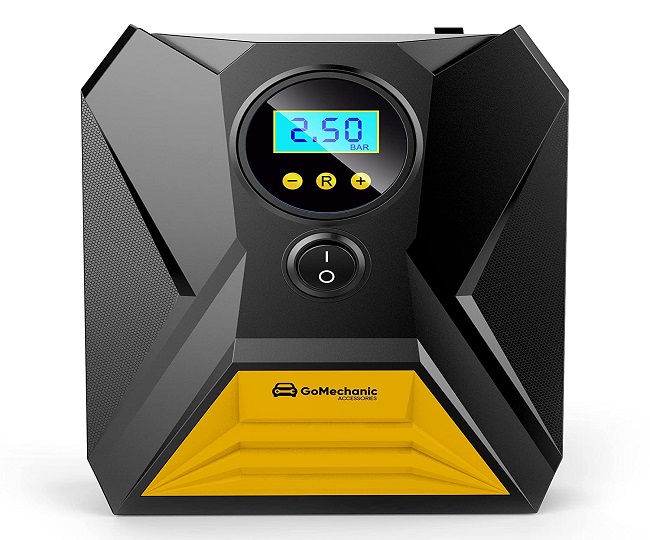 This GoMechanic tyre inflator comes in a compact design with a fast inflating speed and it is one of the best air pumps that are available in an elegant design. It can inflate the mid-sized tyre in roughly 2-3 minutes. It had LED lights that provide maximum accuracy and work impeccably in a dark working environment.
The inflator will automatically shut off when pressure is reached and it has a 3 M long durable power cord that can easily reach all four tyres. GoMechanic Tyre Inflator Price: Rs 1,499.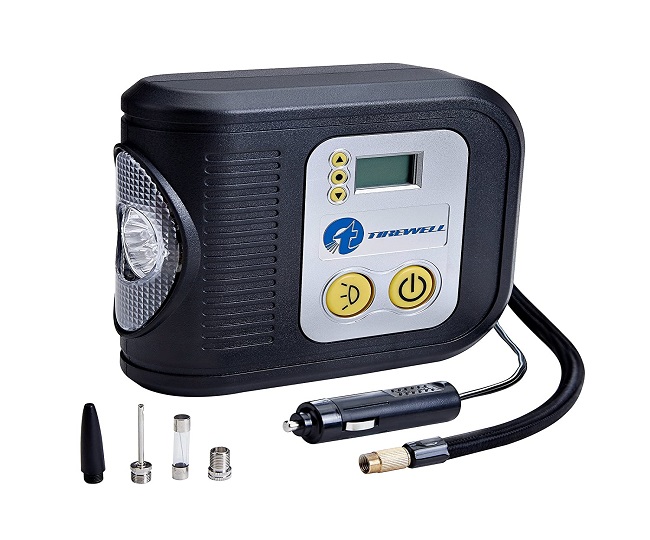 This Tirewell will inflate the tyre of a car with 0-35 psi in only 4.8 minutes. It is equipped with a high-precision LED display that helps you to calculate the required pressure values. It comes with a 3 M power cord from the offered air compressor that can easily reach all four tyres.
It comes with additional nozzles and adapters that can easily inflate cars, bikes, RVs, SUVs, ATVs, and also sports equipment. TIREWELL Tyre Inflator Price: Rs 1,925.
Check out more deals on Best Tyre Inflator on Amazon here.
Disclaimer: Jagran's journalists were not involved in the production of this article. The prices mentioned here are subject to change with respect to Amazon.