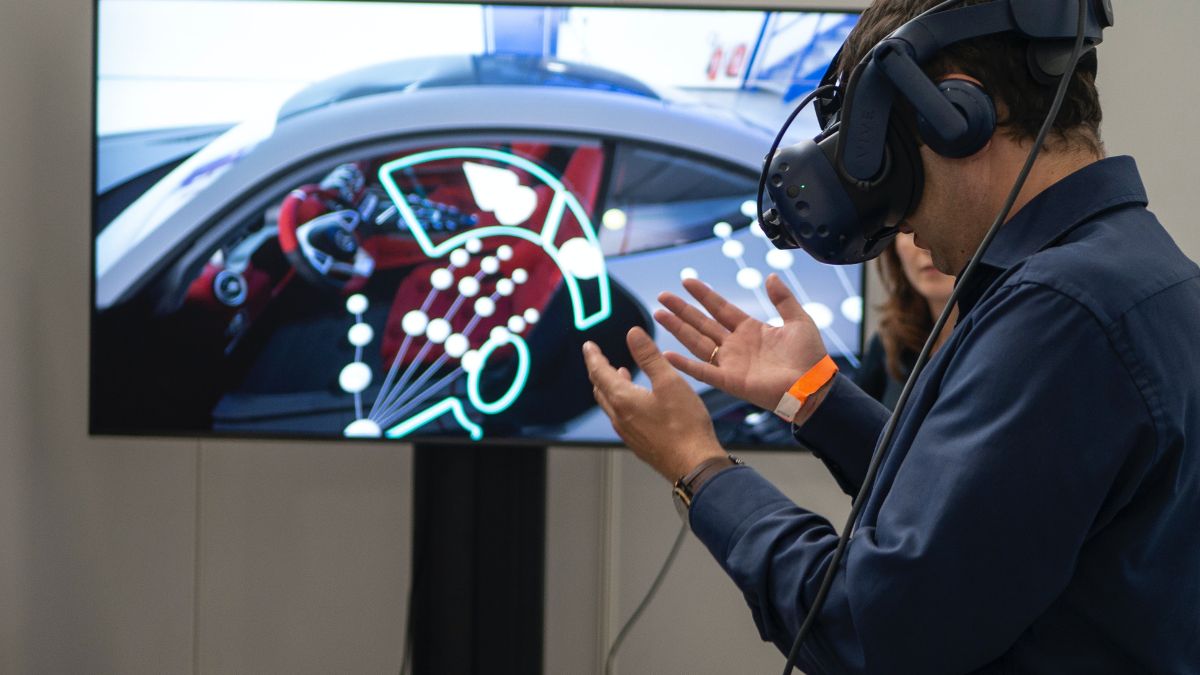 The Apple Reality Pro, an upcoming AR/VR headset has been in the buzz for a while now. In a new detailed report, Bloomberg's Mark Gurman has highlighted a lot of information about the Apple Reality Pro including the expected price, and launch date.
According to the report, the Apple Reality Pro could be launched at the WWDC event in the US and could come up with a price tag of $3,000.
Apple Reality Pro Design:
Apple Reality Pro could make a debut with aluminum, glass, and cushions which Gurman said will resemble the AirPods Max. It is said to feature a curved screen on the front which will ultimately help the users to witness the visuals better. Additionally, Gurman in his report also mentioned that the Apple Reality Pro could be powered by Apple's M2 processor and will have a massive battery pack installed in it.
How Apple Reality Pro Will Be Different Form Meta Quest Pro:
The Apple Reality Pro will reportedly have a face and eye tracking system paired with AR/VR and will run on its own interface and will work as a video consumption device. Additionally, the gadget will get external cameras to track the movements of the hands, and sensors inside to keep the track of eye movements.
This means that the Reality Pro will not be requiring any physical buttons for controlling the gadget making it different from all the present devices.
Apple Reality Pro Hardware:
Interestingly, the report also claims that Apple's upcoming AR/VR headset would have a digital crown, much similar to all the smartwatches that can be used to switch between the VR and AR modes. the fully-immersed environment will fade back and will become surrounded by the user's real environment which as per Gurman would be the USP of the product.
Next Generation FaceTime Experience:
The Reality Pro, according to Gurman, will realistically render a person's face and full body in a virtual environment. It will aid in connecting two people in VR, bringing them closer to reality, and will be far superior to Meta's current headset.
Apple's Reality Pro Headset:
According to Bloomberg, the Apple Reality Pro can be used as an external monitor for the Mac. Additionally, while viewing the display in virtual reality, users can continue to use their computer's physical keyboard and touchpad.
Additionally, the Reality Pro would be able to transform the online movie-streaming experience into a theatre-like experience, but in order to receive Spatial Audio, users would need to wear AirPods.
However, it would be interesting to see how the new upcoming gadget would perform in the Indian market.