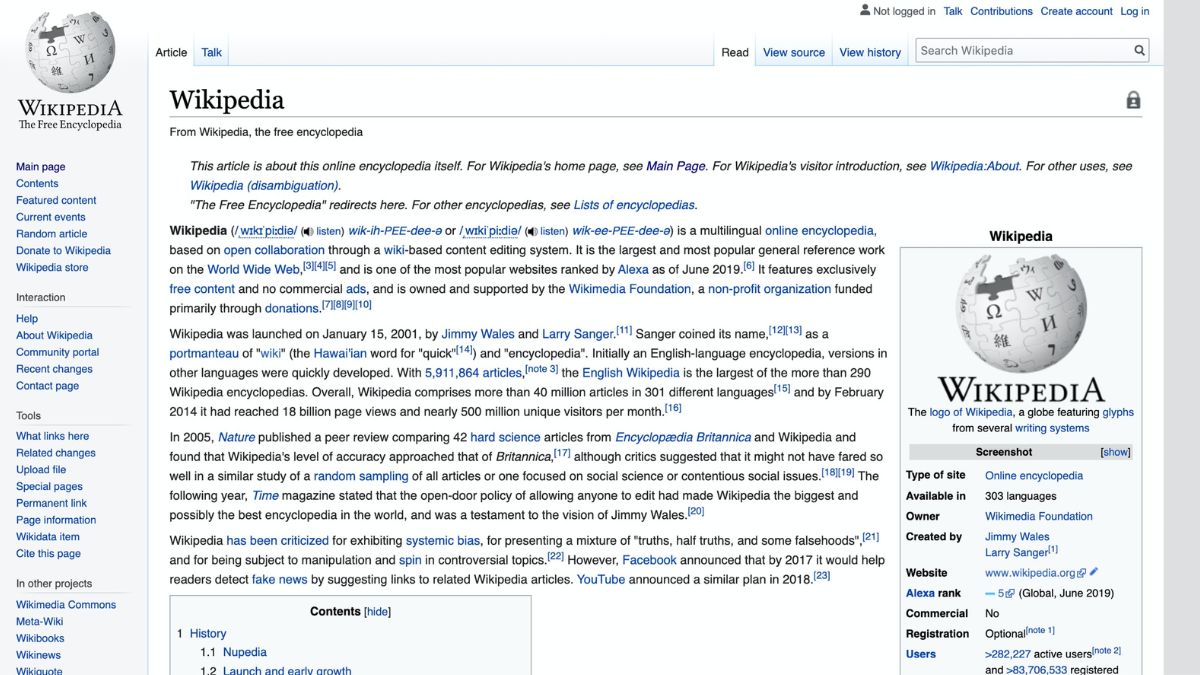 THE WORLD's most popular information provider, Wikipedia which underwent a major design in 2013 with a clean, minimalistic look has now got yet another design revamp after almost ten years. The design change aims to improve usability for readers as well as contributors.
According to Wikipedia, "The new design will fulfill the needs of the next generation of internet users." The company also hoped to improve the ease with which customers might find trustworthy information. The new design will meet the needs of the upcoming generation of internet users, claims Wikipedia. Additionally, the company thought that doing this would make it simpler for customers to locate reliable information.
Selena Deckelmann, the Wikimedia Foundation's chief product and technology officer, added to this by stating, "The modifications make it easier for users to find and learn from the work of our outstanding volunteers. These features were developed with input from readers and volunteers from all over the world in an effort to meet the needs of our audience, which is becoming more diverse while preserving the straightforwardness and simplicity that have earned the trust of millions of people over the past 22 years."
Speaking of improvements, users of Wikipedia's desktop version will now have access to a table of contents, a tool for switching languages, new options for line width and font size, a collapsible sidebar, and more along with a better search experience.
Wikipedia asserts that during testing, the platform's improved user interface led to a 30% increase in user searchers.
Here is a list of add-on features that Wikipedia has added to the platform:
1. A new and better search interface that finds articles by using descriptions and images.
2. A brand-new, efficient language-switching technology that enables users who speak many languages to view content in their native tongue.
3. Users will now get access to more than 300 languages.
4. Tools like the page name, the search bar, and parts that scroll with logged-in users are now included in the redesigned sticky header.
5. Simple page navigation to improve the reading experience.