Stay Home Stay Empowered: Don't get cheated by cyber fraud during WFH, follow these measures to protect yourself
Publish Date: Thu, 09 Apr 2020 02:22 PM IST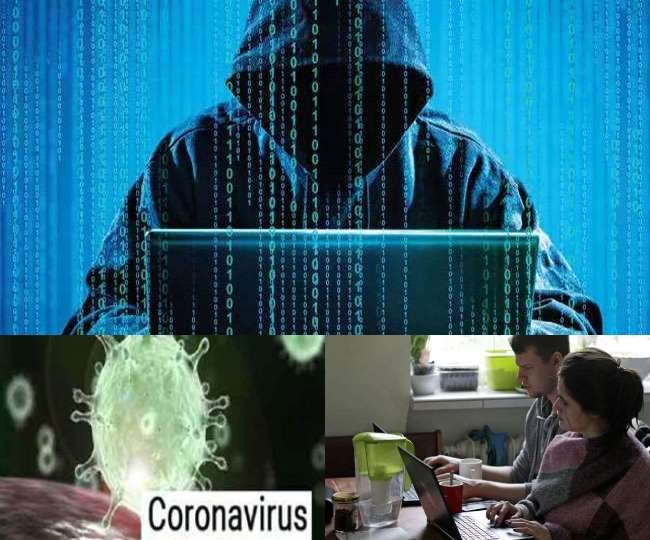 New Delhi | Anurag Mishra: Amid coronavirus lockdown, the activity of cyber fraudsters has increased rapidly as large number of people are working from home. According to a report from the IT Ministry, more than 2,200 such websites were created in March 2020. In such a situation, we need to be extra cautious.
Since the cybersecurity cycle of companies in offices are quite strong, cyber fraudsters can't cause any damage. But the security system at home is often weak. The fraudsters use this opportunity to cause harm by sending you messages and emails which are similar to PM Relief Fund, WHO or offers like free subscription of Netflix or Amazon Prime.
Pawan Duggal, a cyber expert, says, "At present most companies are not meeting the safety standards for work from home. There is no concrete framework nor strong data protection law." In such a situation, the challenge increases considerably. While consumers want to protect their own data, companies also want to keep their data safe. There is no doubt that the current cyber breach has increased.
During this time, not only the employees of the IT sector, but other employees also need to pay attention to their cybersecurity.
Following this necessary precaution to prevent yourself from any damage:
1. Do not get tricked by fake email
Neeraj Arora, a cyber expert, says that e-mail spoofing needs to be avoided, so try not to 'reply to' every mail. During this time, hackers and phishers send the link to any authentic institution on any important information related to the coronavirus. Open such links only after verifying the information, advice etc. if its's actually related to coronavirus.
While these news are source of phishing or hacking, they are also a source of fake news. During work at home, you can sometimes keep your PC or laptop ON for sometime when it is not in use. In such a situation, make sure that your laptop or computer is turned off. Always use your personal gadget while doing office work.
According to Cyber expert Pawan Duggal, there is even greater risk on social media. Try to maintain normal behavior and routine.
2. VPN key
According to Ashish Saxena, AKS IT Services Managing Director, the most important thing is to carefully click on any link related to the coronavirus. Do not be tempted by any free or cheap offers. If doing office work from home, then configure VPN in firewall as it increases your security. The greatest advantage of VPN is that the people who are connected to it will be easily able to access it.
3. Keep your password protected
According to a cyber expert, Ashish Saxena, follow all the conditions to create a strong password. Make sure you include an uppercase letter, number and symbol in your password. The old passwords that have not been changed for a long time must be changed.
How to identify a fake e-mail
1. Cyber expert Pawan Duggal says that currently hackers try to hack your system by matching the names of WHO, Corona, ICMR and related health institutions. Hackers can offer you COVID-19 test kits, masks, medicines, etc. In such a situation, you need to extra cautious. According to Duggal, many times hackers can also perform hacking by using your company's name, HR's fake mail. In such a situation, be alert if you have even a little doubt.
2. Hackers can ask you to click on an attachment. That is why you should check the domain name, spelling error, and URL of all e-mails. Check the apps that you are downloading and installing. Protect your system using strong passwords and firewalls. Avoid any unusual activity on the computer and clicking on any unknown email. The same applies to your cellphone.
Posted By: James Kuanal