Interview | How correct is it to change your smartphone every year? Abhishek Baxi explains
Today it is very important for us to understand whether we need to change the phone or the hobby of changing the smartphone.
Publish Date: Thu, 28 Nov 2019 07:29 PM IST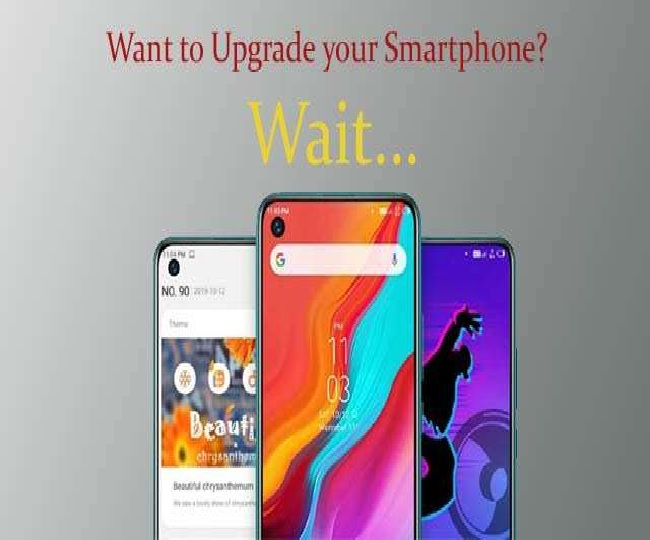 New Delhi | Jagran Tech Desk: How often do you change your car, sofa, fridge, TV, or other gadgets? Maybe after 7-10 years till it can no longer be used. But when it comes to smartphones the answer might change to 1 to two years. And, there are lots of reasons behind it, but the biggest among all is 'hobby'. If you change your phone after just a year of usage, then it will be called a hobby and nothing else. This is because many people don't think they need to spend more money on the phone. Once purchased, they use it for at least a couple of years or three.
Have you ever thought about how appropriate is it to change smartphones every year and how the smartphone companies have taken advantage of this upgrade? If you don't know the answers to all these questions, then this article is just for you.
First of all, let's know how much the shelf life of a smartphone is?
Speaking to Jagran, a freelance technology Journalist Abhishek Baxi said that for companies like Xiaomi, the shelf life of a smartphone in India is 9 months, which traditionally should be at least 18 months. "For example, the life of the Xiaomi's Note series is about 9 months, which is quite disappointing. Earlier, the smartphone market functioned on annual basis."
"But these cycles were reduced due to competition among companies in the Indian market. To compete with Samsung, other smartphone companies including Micromax launched their smartphones faster. They thought that this would enable them to get more revenue or attract customers. At that time Micromax used to launch 30 devices in a year. However, their target was the launch of 50 smartphones. This strategy has also been adopted by Xiaomi and the rest of the companies have also started working on it. "
Do smartphone manufacturing companies take advantage?
Tech companies understand this very well that if the user is given one good technology or upgraded device after another, then they will definitely switch to it and this will benefit the companies immensely. You must have seen that companies launch phones one after the other and stop upgrading 2 or 3-year-old models. When the user stops getting an upgrade on the phone, they are left with no choice than to buy the latest one.
But even then, is it correct to change your phone every year? Why do phone manufacturers launch series of smartphones every year?
Abhishek Baxi says that smartphone manufacturers launch as many phones as possible every year to continue competition in the market and stay in it. A big reason for this is Diwali or festive sale. During this time users like to buy a new smartphone. Companies like Xiaomi mostly benefit from it because they believe in launching a phone with more features at a lower price.
One big reason for this is that the user using a budget smartphone can buy another phone after using the phone for one year. At the same time, a company like iPhone launches the phone only once a year as it is quite expensive and users do not want to change the phone until it is outdated. Hobby can also be a reason to change expensive phones quickly.
Abhishek Baxi also said that if any phone needs to be changed before 2 years, then it cannot be called the best smartphone. A smartphone can prove to be good on the basis of specifications and performance only if it is used for at least 2 years or more without dysfunction.
Is it correct to change your smartphone every year?
No, a big reason behind this is that buying a new smartphone every year can spoil your budget. If seen, the companies doesn't even upgrade so much for any smartphone, for which more money is needed to be spent. A user should change the phone only when needed. This means that either your phone started malfunctioning or it was removed from future software upgrade list.
What's the difference between the need for a smartphone and a hobby?
Today it is very important for us to understand whether we need to change the phone or the hobby of changing the smartphone. Investing in smartphones is not a bad idea if it is required because many times, the reason for the smartphone being outdated, and lacks many such features that we desperately need.
Technology is also changing quite rapidly. But if we compare smartphones launched one after the other, then spending more money on them will not prove profitable. There is very little difference among them. Generally speaking, changing the color, font, size etc. of any phone is not a sign of an upgrade.
In such a situation, as long as you are satisfied with the features and performance of your phone, then you do not need to change the phone. Because spending money on another phone is never the right step.
Despite an economic slowdown, the business of smartphone with players like Xiaomi, Vivo and Oppo, the smartphone sales are booming in India. As per a report, smartphone shipments rose to 3.6 million between April- June, rising up from 32.1 million during the quarter-ending March.
As per a data by IDC, it includes four of the top five Chinese manufacturers with a market share of Xiaomi 28.3 per cent, Samsung- 23.9 per cent, Vivo- 15.1 per cent, Oppo- 9.7 per cent, Realme - 7.7 per cent and the rest belonged to others. A couple years ago, at least one or two Indian companies used to be in top five.
The average selling price of a smartphone in India is Rs 11,380. The sub Rs 14,000 segment accounts for 78 per cent of handsets. The category between Rs 14,000-21,000 grew more than 100 per cent as compared to the April-June period last year. In the Rs 28,000-35,000 segment- OnePlus accounted for 63.6 per cent of the market share.
[Abhishek Baxi is an independent digital consultant and a freelance technology journalist for several international publications, with a tech culture podcast and a weekly newsletter. His last job was with Microsoft, which he quit to write more, travel randomly, watch a lot of movies, and wake up late on weekdays.]
Posted By: James Kuanal