India planning to have its own space station: ISRO Chief K Sivan
Publish Date: Thu, 13 Jun 2019 04:55 PM IST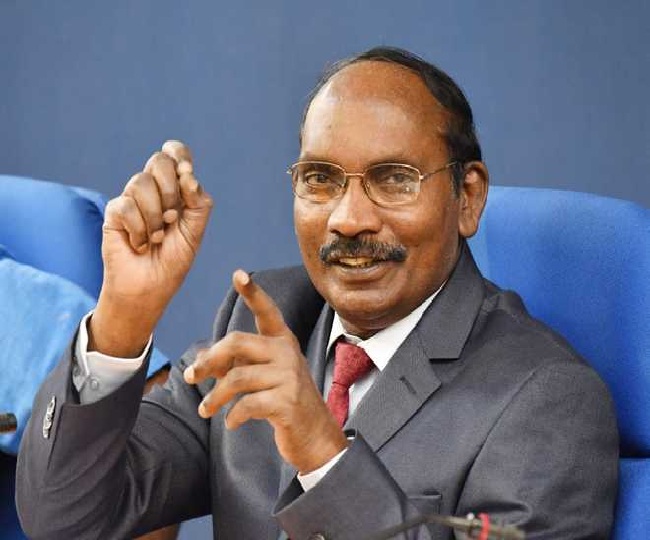 New Delhi | Jagran News Desk: India is planning to launch its own space station, ISRO chief K Sivan said Thursday. The ambitious project will be an extension of the Gaganyaan mission, which aims to send an Indian crew to space in 2022..
"We have to sustain the Gaganyaan programme after the launch of (the) human space mission. In this context, India is planning to have its own space station," Sivan told reporters.
The announcement comes a day after Sivan revealed that ISRO's second spacecraft to the Moon, Chandrayaan-II, will be launched on July 15. The Indian spacecraft and rover would land near the lunar south pole by September 6 or 7.
The 3.8-tonne complex mission will have an orbiter with 8 scientific experiments, a lander with three experiments, a rover with two experiments and one passive experiment from the US space agency NASA.
The orbiter, which will revolve around moon for a year, will also map major elements on the lunar soil, study minerals, water molecules and generate a 3D map to study the lunar mineralogy.
The lander payloads will study moon-quakes near the landing site, moons' thermal properties and measure the density and variation of lunar surface plasma.
The space agency is integrating the orbiter with the lander containing the rover for moving it to Sriharikota on June 18 for the launch onboard the heavy rocket.
Admitting that the mission was challenging for navigating to the moon and injecting the spacecraft (orbiter) into the lunar orbit at 100km from its surface, Sivan said the soft-landing of the rover will be 15 terrifying minutes.
Outlining ISRO's vision on space science and inter-planetary missions, Sivan said understanding secrets of the inner solar system was an aspiration of both national and international scientific communities.
Launching over a decade after India's maiden moon mission Chandrayaan-1 in October 2008, Chandrayaan-2 has its own scientific objectives, challenges and benefits.
Posted By: Abhinav Gupta