History of iPhones: From iPhone 2G to iPhone XR, a journey of technological evolution
Apple had launched its first-ever iPhone 12 years ago in 2007.
Publish Date: Tue, 10 Sep 2019 07:17 PM IST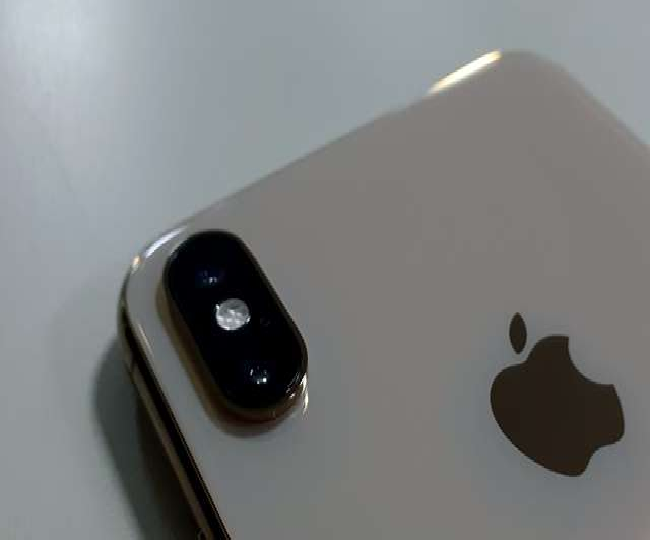 New Delhi | Jagran Tech Desk: Apple is all set to launch its iPhone 11 series smartphones as well as Watch 5 and Apple TV + on Tuesday. The launch will mark 12 years presence of the tech giant Apple in India. Here is a little history of the iPhone.
iPhones are not just smartphones, they are status symbols. Whether celebrities or ordinary people, iPhones have a craze among everyone. Apple had launched its first-ever iPhone 12 years ago in 2007. Since then, iPhones have become popular not only in the US but also worldwide. It has undergone several updation in its technology for the last 12 years, we are going to talk about some of them here:
First Generation - iPhone (2007)
The first iPhone was launched on 29 June 2007. It supported the iPhone EDGE (2G) network. In this device, EDGE was used in advance technology of GPRS for 2G voice calling as well as data accessor. The first variant of the iPhone was launched with a touch screen. At that time, the multimedia device was liked a lot. This was the era when smartphone companies like BlackBerry, Nokia, HTC dominated.
iPhone 3G (2008)
For the first time in 2008, 3G networks were commercially rolled out in several countries. In such situation, Apple launched the iPhone 3G with fast internet connectivity on 11 July 2008. This time Apple sold its iPhone in 42 countries of the world. This iPhone 3G was well-liked for fast internet as well as video calling. The first iPhone was discontinued on 15 July 2008 only after the launch of this smartphone.
iPhone 3GS (2009)
This time Apple launched the iPhone 3GS, an upgrade version of its iPhone 3G. It was sold in 36 countries around the world. With iPhone 3GS, the market of Apple iPhone reached 76 countries. Its previous model iPhone 3G was discontinued on 7 June 2010 as soon as it was launched.
iPhone 4 (2010)
The iPhone 4 was launched on 24 June 2010. With this new iPhone 4, Apple introduced the FaceTime feature for the first time. On February 10, 2011, the company partnered with American telecom service providers Verizon for iPhone and broke the long-standing agreement with AT&T.
iPhone 4S (2011)
On October 14, 2011, the iPhone 4S was launched. Voice Assistance Siri with Artificial Intelligence was introduced for the first time on the iPhone 4S. With this new model, the company expanded its market in China for the first time.
iPhone 5 (2012)
On September 21, 2012, the iPhone 5 was launched. After the launch of this model, the company discontinued its iPhone 3GS on 12 September 2012. This model was first launched with 4G LTE network connectivity.
iPhone 5C, 5S (2013)
On 20 September 2013, the next two models of the iPhone 5 were launched. The company discontinued the iPhone 4 from September 10, 2013, after the launch of both these models. The iPhone 5C, 5S were launched for the first time with five new color options. These models were launched with a slow-mo camera and Touch ID (fingerprint sensor).
iPhone 6, 6 Plus (2014)
Both these devices were launched on 19 September 2014. During this time the company launched its device with even more upgraded features. Both these devices were launched with NFC and Apple Play support. The company discontinued the iPhone 4S on September 9, 2014, before both these models came on the market.
iPhone 6S, 6S Plus (2015)
These two devices were launched on 25 September 2015. It launched as an upgraded model of iPhone 6 and 6 Plus, launched in 2014. On September 9, 2015, the iPhone 5 was discontinued.
iPhone SE (2016)
This device was launched on 31 March 2016. Prior to the launch of this device, the iPhone 5S and 5C were discontinued on 21 March 2016.
iPhone 7, 7 Plus (2016)
Both of these devices were launched for the first time without a headphone jack on 16 September 2016.
iPhone 8, 8 Plus (2017)
Both these devices were first launched with the wireless charging feature. These devices were launched with more upgraded features and stylish design than all the devices launched so far. Both these devices were launched on 22 March 2017.
iPhone X (2017)
Apple launched its device with the Nokia feature for the first time. This time the home button in the device was removed. After this, features such as OLED display panel and Face ID were introduced. This device was launched on 3 November 2017.
iPhone XS, XS Max, XR (2018)
This time the company launched three new devices. All three of these devices were launched on 12 September 2018. iPhone 6, 6S, 6S +, SE and X were discontinued as soon as these three devices were launched.
Posted By: James Kuanal