Google ends its free WiFi services across 400 stations in India; details inside
Updated: Tue, 18 Feb 2020 02:16 PM IST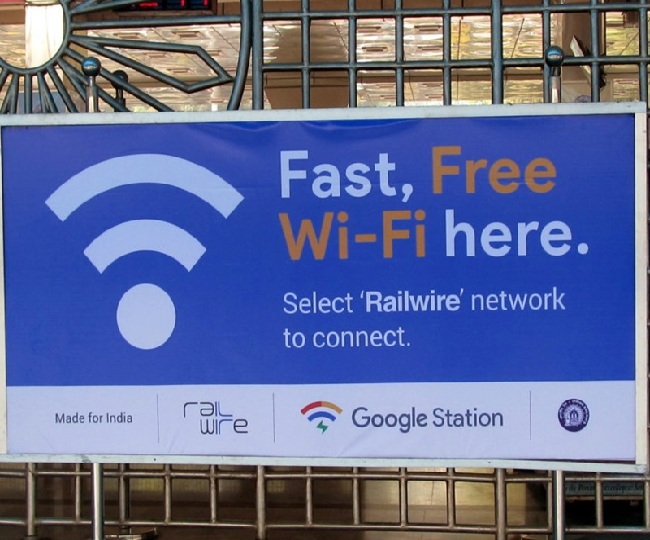 New Delhi | Jagran Tech Desk: Tech-giant Google has stopped its free wifi services across 400 train stations, the US-based company announcement in a blog post on Monday. It said that the 4G services are available at a cheap cost and thus there is no need for free wifi program.
Google, Payments and Next Billion Users, Vice-President Ceaser Sengupta in an official blog post wrote that India, specifically now, has among the cheapest mobile data per GB in the world and the use of internet and access to data has become easier. In 2019, the Telecom Regulatory Authority of India (TRAI) had said that the price of mobile data has come down by 95 per cent in the last five years. Indian customers use up to 10 GB of data every month.
Also Read: Bizzare! Man with 99 cellphones fakes traffic jam on Google Maps, fools everyone
Sengupta added that competition is everywhere. After the fire-wifi success in India, Google started services across several other countries. It added that it aims to reduce the free wifi in those countries as well.
The free-wifi service by Google had started in 2015 after a partnership with Railtel. While the railways provided fibre connectivity, Google was responsible for running the software and its installation and maintenance.
As per a report from Engadget, Google stations had 8 million monthly active users in India, with 350 MB per session at the time.
Meanwhile, the PSU has said that Railtel will continue to provide wifi across 5,600 railway stations across the country, reported LiveMint.
In a statement, it said, "RailTel will continue to provide free WiFi at over 5,600 railway stations across the country including the 415 stations which were commissioned with the technological support from Google."
Also Read: Tata Sky multi-TV subscription pack prices slashed to half, just pay Rs 64 as NCF for secondary connection
" RailTel will also continue to execute WiFi connectivity at the balance stations," it added.
Posted By: James Kuanal