By Talib Khan
Fri, 10 Apr 2020 11:57 AM IST
Minute Read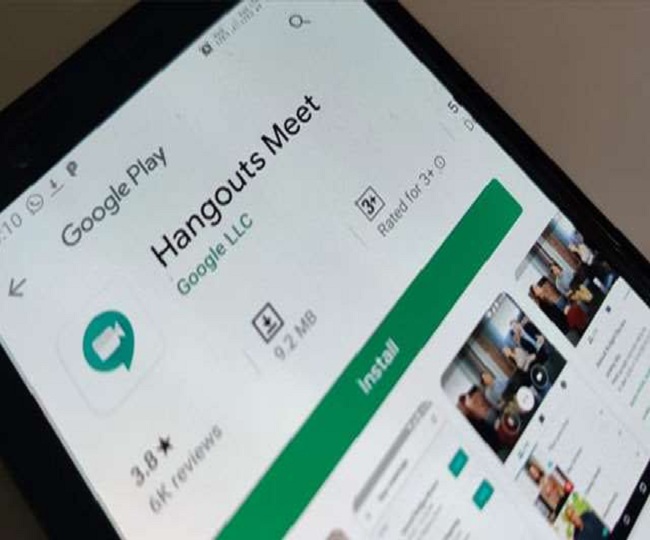 New Delhi | Jagran Technology Desk: The transition of Google Hangouts Meet to Google Meet into primarily a video-conferencing feature was only one small part of tech-giant's action plan to outperform its rival Zoom app whose privacy standards have come to scrutiny recently.
Google is now offering all the premium features of 'Google Meet' for free, till the end of September, Google CEO Sundar Pichai said on Twitter.
"We're now supporting 2M+ new users on Google Meet each day, and 100M students+educators on Google Classroom. To help businesses & schools stay connected, we've extended free access to advanced features of Meet to all @GSuite customers through Sep 30, 2020," the Alphabet and its subsidiary Google LLC's CEO Sundar Pichai tweeted on early hours of Friday.
Last month, Google had made these premium features available to G Suite and G Suite for Education customers but it has now been extended to all businesses, organizations, institutions, and educators.
What are Google Meet's Free premium features?
1. Ability to host larger meetings for up to 250 participants per call.
2. Live streaming for up to 100,000 viewers within a domain.
3. The option to record meetings which are then saved to Google Drive.
Why it matters?
In the times when Google Meet's rival is subjected to increased scrutiny all the way from Silicon valley to Singapore – with many companies and educational institutes having banned the software for virtual meetings – the Mountain view-based tech giants outreach is significant. Given Google's already wide user-base, it will further chip away at Zoom's popularity, given Google's better credibility standards, and encryption claims.
"In Meet, all data is encrypted in transit by default between the client and Google for video meetings on a web browser, on the Android and iOS apps, and in meeting rooms with Google meeting room hardware," says Google's 'Outreach' feature.
According to America's Bureau of Labor Statistics, half of country's Information Technology sector's workforce can Work From Home, whereas a total of 27% of America's workforce can Work From Home in the current lockdown times due to COVID-19 pandemic, The Atlantic reported. Back home in India, IBM recently announced that its "99% of Workforce is Working From Home in India".
Bangalore's deserted IT Hubs in the lockdown times also testify the way the Work From Home experiment is being played out to win towards productivity in COVID-19 times.
In such an extra-ordinary Work From Home stimulus, Google's extension of premium free features till September 30, can enable the better stimulation of productivity at work, despite being at Home.