From income inequality to climate change, here are top 10 emerging technologies of 2019
Publish Date: Thu, 10 Oct 2019 10:36 AM IST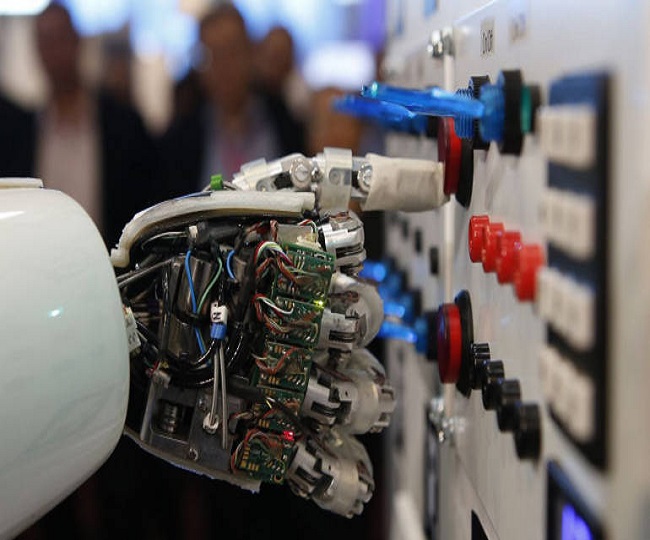 New Delhi | Jagran Tech Desk: In today's scenario, technologies are helping to shape the world. From income inequality to climate change, technologies are helping to find solutions and are playing a crucial role, said Chief Technology Officer at the World Economic Forum, Jeremy Jurgens.
"This year's emerging technologies demonstrate the rapid pace of human innovation and offer a glimpse into what a sustainable, inclusive future will look like," he added.
These are the top 10 emerging technologies of 2019 https://t.co/C7o2eLoLPU #amnc19 pic.twitter.com/hrlL4ntERB

— World Economic Forum (@wef) October 10, 2019
So the World Economic Forum has released a report of the top 10 emerging technologies for 2019. According to the WEF, the emerging technologies must positively disrupt the existing order, be attractive to investors and researchers, and expect to achieve a considerable scale within the coming five years.
So here are the top ten emerging technologies for 2019:
Bioplastics for a circular economy:
Bioplastics are plastic materials produced from renewable biomass sources, such as vegetable fats and oils, corn starch, etc. They can be made from agricultural by-products and are derived from from sugar derivatives, including starch and cellulose. According to the report, only 15 per cent of the world's plastic is recycled, with the rest incinerated, abandoned or sent to landfill so Bioplastics could provide a solution to this.
Social robots:
A social robot is an autonomous robot that interacts and communicates with humans or other autonomous physical agents by following social behaviours and rules attached to its role. They can interact, recognise voices, faces and emotions, interpret speech patterns and gestures. The social robots are becoming part of our everyday life.
Metalenses:
With advances in physics, the scientists are able to miniaturise lighter alternatives to established lenses for mobile phones, computers and other electronic devices, known as metalenses. They are tiny, thin, flat lenses that could replace the existing bulky glass lenses.
Disordered proteins as drug targets:
Intrinsically disordered proteins, which lacks a rigid structure, can cause cancer but the scientists have found a way to prevent their shape-shifting long enough for treatment to take effect, offering new possibilities for patients.
Smarter fertilizers:
Smarter fertilizers are ecologically friendly and can improve take-up by plants. They have the ability to release nutrients when needed.
Collaborative telepresence:
Collaborative telepresence is a mix of Augmented Reality (AR), Virtual Reality (AR), 5G networks and advanced sensors which will help you feel one another's touch while being in different locations. Telecom companies are rolling out 5G networks fast enough to handle masses of data from advanced sensor arrays without lag times.
Advanced food tracking and packaging:
This technology will help track your food using blockchain technology to monitor every step of a food item's progress through the supply chain and will indicate whether the food is about to spoil or not.
Safer nuclear reactors:
Scientists have discovered new fuels for nuclear reactors which are less likely to overheat and produce less amount of hydrogen and reduce the chance of an explosion.
DNA data storage:
It is the process of encoding and decoding binary data to and from synthesized strands of DNA. According to the report, all the world's data for a year could be stored on a cube of DNA measuring just a square metre.
Utility-scale storage of renewable energy:
This technology will help store renewable energy. For this, lithium-ion batteries will be used that can store eight hours of energy – long enough to allow solar-generated power to meet peak evening demand.
Posted By: Aalok Sensharma