From decorating your dinner table to serving food, this new technology enables robots to do almost everything for you | Details Inside
Updated: Thu, 12 Mar 2020 10:31 AM IST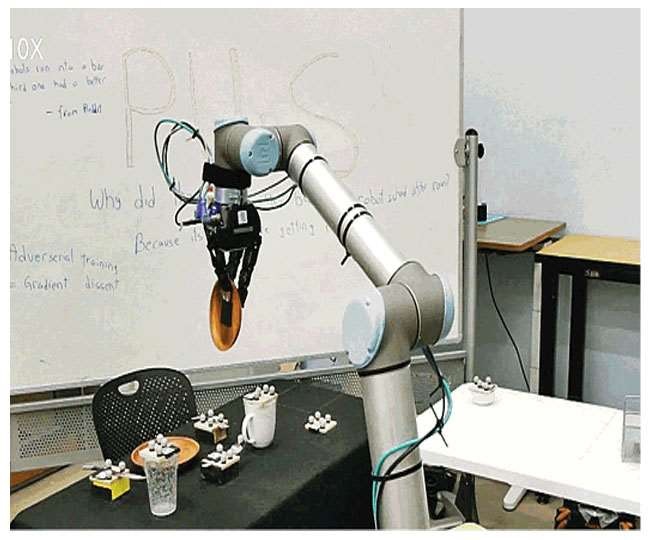 New Delhi | Jagran Technology Desk: Imagine you go to a restaurant with your friends and the robot sets your dinner table, gives you a glass of water and does all the work waiter does in a restaurant. Earlier it seems impossible but now this dream can come true. A team of researchers, including researchers of Indian origin, have designed a system that will teach robots how to work in complex situations (decorating dinner tables and serving food).
In the era of increasing mechanization, robots are capable of doing all the work, but many tasks require great understanding. In such a situation, it would not be wrong to say that much is yet to be done in the field of robotics.
For this, a new system, named 'Prolonging with Certain Specifications' (PUNS), has been developed by researchers from the Massachusetts Institute of Technology (MIT) of America, which will help in enabling robots to function in a planned manner like humans.
The study, published in the journal IEEE Robotics and Automation Letters, states that robots equipped with this system are also capable of moving objects from one location to another as needed. MIT researchers said that we can have more confidence in robots equipped with the new system than other robots because they are capable of doing things that only humans have done till now.
What the study shows:
Researchers report that they first prepared a data set of eight items for this study, which included a mug, glass, spoon, fork, knife, dinner plate, small plate, and bowl. The robot first observed how to decorate these items on the table and then decorates every item on the table in the same way.
Characteristic of these bots:
The researchers said that the biggest feature of this robot's bot is that it can place all the objects on a dinner table in the proper place without mistake. Bots are a program that automatically interacts with the user. It is used extensively in the field of robotics and computing.
How these robots will work:
Ankit Shah, the lead author of this study from MIT, said, "Now robots will not only improve the quality of a task but they can also be taught to do almost all the work. They can be used extensively for doing complex tasks in a factory. Along with keeping clothes in the cupboards, loading the dishwasher and decorating the table, they can also help you in cleaning your house".
Researchers said that the quality of this robot can be gauged from the fact that if an object is placed in the wrong place, it picks it up with its hands and puts it in the proper place.
Posted By: Talib Khan