Facebook eyes to monetise messaging in India, set to merge Instagram, Messenger and WhatsApp
In India, WhatsApp has 400 million users, Facebook- 300 million users and Instagram- 70 million users.
Publish Date: Sun, 04 Aug 2019 05:36 PM IST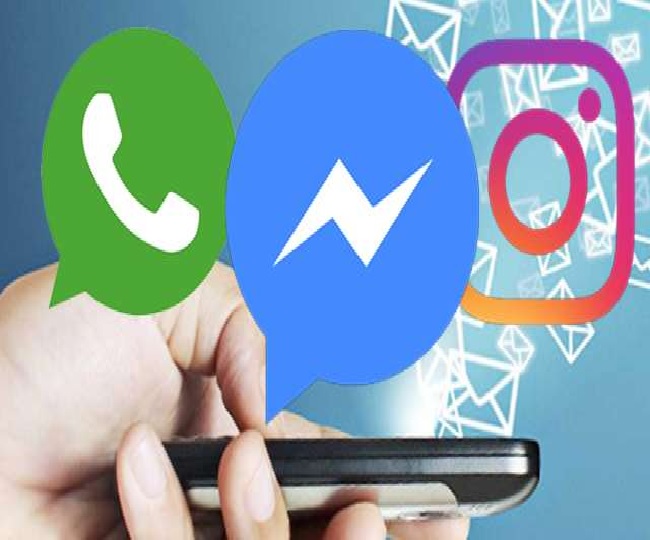 New Delhi l Jagran Tech Desk: Facebook founder and Chief Executive Officer, Mark Zuckerburg is eyeing to merge all its social media platforms such as Facebook, Instagram, Whatsapp and Messanger. It will help provide a unified experience for its billions of users based in India and play a critical role in the success of the social networking giant's mission to monetise.
As per the company, more than 2.1 billion people use the above platforms on a daily basis while 2.7 billion visit the site each month. In India, WhatsApp has 400 million users, Facebook- 300 million users and Instagram- 70 million users.
In recent talks, Zuckerburg has talked about the merger. "In the future, we'll enable people to use the same payments account to send money to friends and businesses on WhatsApp, shop on Instagram, or make transactions on Facebook," Zuckerberg was quoted as saying.
Popular messaging app WhatsApp has over 1.5 billion users in India. Thus, it is no surprise that Facebook chose the country as first to test run the digital payments service.
After almost 18 months of the test run, WhatsApp is now close to launching its Pay service later this year. The upcoming service could dominate the payment economy.
WhatsApp also launched a separate app for business in 2018, the company is yet to disclose the number of businesses using the service. Globally the numbers are in millions.
WhatsApp's business app is free to download but Facebook is trying to monetise the service by bringing traffic from its other platforms.
Also Read: PUBG Mobile lite becomes top-ranked free Google Play game
"We helped businesses make the shift to mobile and now we are helping them shift to Stories, video and eventually messaging," Facebook Chief Operating Officer Sheryl Sandberg said after its quarter-2 result.
The main challenge for Facebook would be to add another million users on its platforms. Currently, 2.7 billion out of 3.8 billion internet users use its social media platforms. Thus Zuckerburg is eyeing India.
The good news for Facebook is that it has continued to grow despite all the challenges it has faced in the past 15 years of its existence, including the Cambridge Analytica scandal.
The company's revenue has plunged due to the historic $5 billion settlement with the US Federal Trade Commission (FTC) due to privacy concerns. Its expenses will grow at 61 per cent in 2019 as compared to 2018. Moreover, privacy could slow the process of rolling out new products for the social networking giant.
For Facebook, the need to create a new robust market is now. India, being the largest market for many of its services, is set to inspire some of the innovations coming from the Facebook camp.
Posted By: James Kuanal