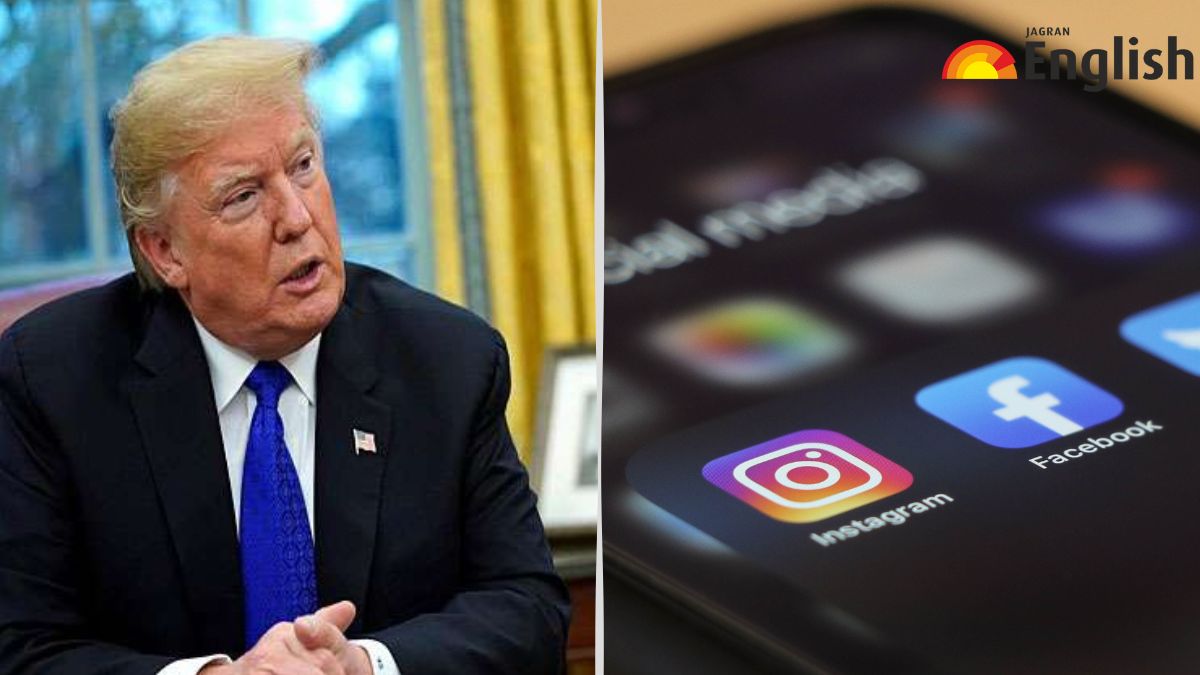 META Inc, the parent company of many social media platforms including WhatsApp, Facebook, and Instagram has announced that it would be bringing back the former US President Donald Trump's Facebook and Instagram accounts on which he had 34 million followers and 23 million followers respectively. This came after the President of Global Affairs for the Meta, Nick Clegg, made his announcement in a blog post on Wednesday.
Trump's Facebook and Instagram accounts had been suspended by Meta for a period of two years as a result of his support for those who engaged in violence at the Capitol on January 6, 2021.
Notably, former US President Trump announced in November that he would run again for the White House the following year. His millions of followers are his biggest source of support, he added.
"The suspension was an extraordinary choice made in an extraordinary situation. A former US President who has declared his candidature for the position again should be able to address the public on our platforms as is customary " Clegg mentioned in his blog post.
"The Community Standards apply to Mr. Trump just like they do to every other Facebook or Instagram user. Due to his violations, he now also faces harsher punishments for repeat offences. As a result, our updated protocol will also apply to other public figures whose accounts are reinstated following suspensions due to civil unrest " he further mentioned in his blog post.
Trump's Facebook and Instagram accounts are being reinstated by Meta, according to Clegg, but with new security measures in place to "deter repeat offences." "We are aware that any choice we make on this matter will face harsh criticism.
"There will be disagreement over whether it is the right choice among reasonable people. But a choice had to be made, so we've done our best to make it in accordance with our principles and the procedure we established...," he said.
(With Agency Inputs)