China's Bytedance faces brunt of border skirmish as India bans TikTok, Make-in-India apps shine in crisis
According to the Government, it has received many complaints from various sources including several reports about misuse of some mobile apps available on Android and iOS platforms for stealing and surreptitiously transmitting users' data in an unauthorized manner to servers which have locations outside India.
Updated: Sun, 05 Jul 2020 01:19 PM IST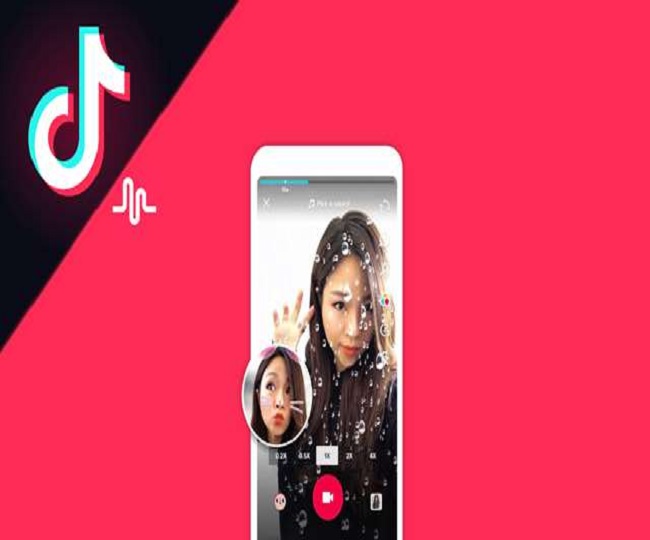 New Delhi | Pratyush Ranjan: TikTok is a video-sharing social networking platform owned by China-based Company - ByteDance. In the recent days, TikTok grabbed the headlines after being banned by the Indian government along with 58 other apps with links to China, in order to "ensure safety and sovereignty of Indian cyberspace".
The press release issued by the Government read: "The Ministry of Information Technology, invoking its power under section 69A of the Information Technology Act read with the relevant provisions of the Information Technology (Procedure and Safeguards for Blocking of Access of Information by Public) Rules 2009 and in view of the emergent nature of threats has decided to block 59 apps since in view of information available they are engaged in activities which is prejudicial to sovereignty and integrity of India, defence of India, security of state and public order."
Why the ban
According to the Government, it has received many complaints from various sources including several reports about misuse of some mobile apps available on Android and iOS platforms for stealing and surreptitiously transmitting users' data in an unauthorized manner to servers which have locations outside India.
The Government said, "The compilation of these data, its mining and profiling by elements hostile to national security and defence of India, which ultimately impinges upon the sovereignty and integrity of India, is a matter of very deep and immediate concern which requires emergency measures."
It further said that the Computer Emergency Response Team (CERT-IN) also received many representations from citizens regarding security of data and breach of privacy impacting upon public order issues.
On the basis of all these credible inputs that such Apps pose threat to sovereignty and integrity of country, India disallow the usage of certain Apps, used in both mobile and non-mobile Internet enabled devices on June 29.

What does the ban mean for users?
The recent ban on TikTok in India is likely to impact roughly one in three smartphone users in India. According to a report, TikTok, Club Factory and UC Browser and 56 other apps which have been banned had more than 500 Million monthly active users in May 2020.
More than 25 apps in the list of 59 apps ranked within top 1,000 Android apps in India in April and May this year.

Big Loss for TikTok
The decision taken by the Indian government after the recent border clash with China in which 20 Indian soldiers lost their lives has actually hit TikTok the most. According to analytics firm SensorTower, India has been the biggest driver of new TikTok downloads.

The Chinese video app has generated close to 660 Million installs since its launch in 2017, and it has a lot to lose in India under the current situation.
As per the SensorTower, TikTok has faced a threat to miss out 100 to 150 Million first-time installs of TikTok in India due the ban which is likely to stay here for longer time due to the heightened tensions between India and China.
In the month of June, TikTok was at top position in play store in India, but vanished from both the Google Play Store and iOS app store soon after the government's decision to ban the app. Later, the app slipped to 199 in rankings and soon it was out of the top 200 mobile apps in India.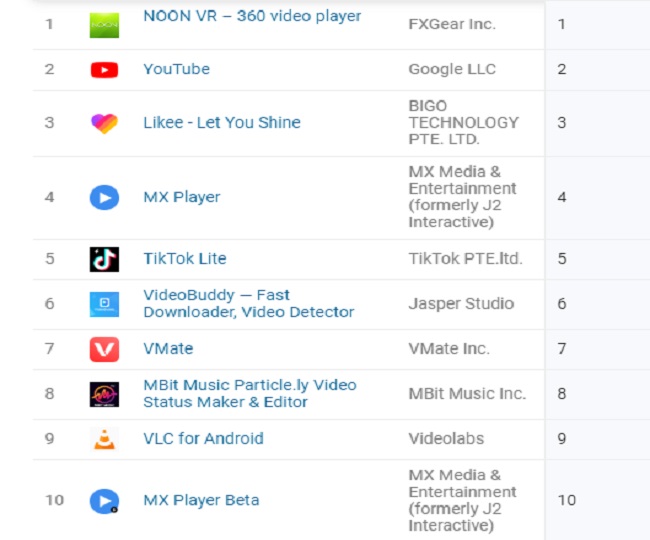 Impact on owners in China
India is going through a digital revolution as half of the Indian consumers are yet to come online for the first time and it was a perfect time for ByteDance to take advantage of India's internet boom. According to a tweet posted by China's Global Times, ByteDance could be at the loss of $6 Billion due to the ban on TikTok in India.
There are 58 other popular apps in the list and all those parent companies are set to lose their slice of India's booming digital advertising market. According to an advertising media company GroupM, India's booming digital advertising market is likely to grow with a rate of 26% to $3.7 Billion in 2020.
And why ByteDance is at receiving end because TikTok was growing with a rate of 50% (Year-on-Year) in India when it faced ban in the aftermath of border tension and deadly clash between India and China.
According to a report, ByteDance was eyiing on over $1 Billion in advertising revenue from India this year as it had touched $280 Million-mark in the last three months of 2019.
Big Time Revenue loss
In January, it was reported that TikTok earned revenue of Rs 23-25 crore in the October-December quarter in India alone. Roughly, 10 per cent of the company overall revenue share comes from India. TikTok's advertising revenue in India grew by 50 per cent in one year. But the company is yet to bag a significant share of India's Rs 17,000 crore digital advertising markets.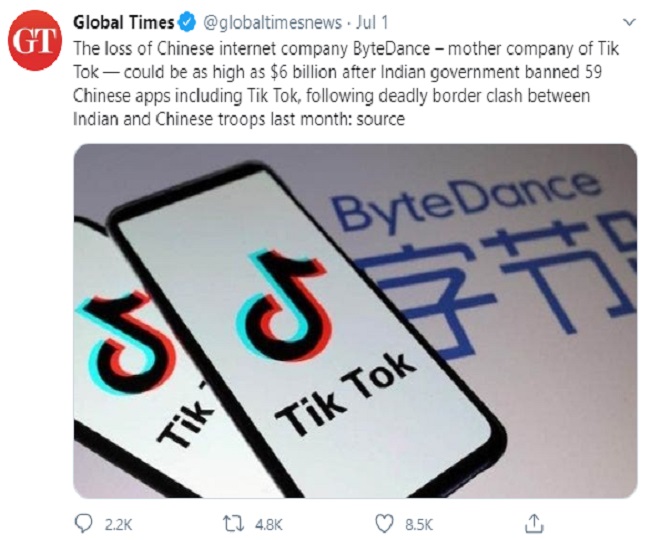 1. Revenue per day: In April 2019, as Tiktok was banned for two weeks on accounts of spreading pornographic content, ByteDance had said in a statement to 'Investment' that it lost $500,000 in revenues every day. Note that, back then only TikTok was banned, not the Helo app, which had half as many active monthly users as Tiktok.
2. Revenue lost every year after ban: Likewise, in terms of 2020's Market capitalization, Bytedance has lost over 1800 Crores just in terms bland revenues from its Indian user base. Put it together with the advertising revenues generated out of this exact user-base (which according to an estimate is over 90 per cent of its revenue model), the Bytedance is set to lose at least Rs. 18,000 Crores every year after its exit from India.
3. There is more to the loss: Multiple reports have suggested that Bytedance was set to go public at any point of time in 2020, but the pandemic came in the way and halted its IPO plans. In February 2020, an Investmentu report suggested that ByteDance has a valuation of $78 billion, that is close to fifty nine thousand Crore rupees.
With over one-third of its user base gone, the advertising model has ruptured phenomenally, and just in terms of its valuation, Bytedance has lost at least 20,000 Crore rupees in one go.
TikTok vs Others
Worldwide app downloads reached 33.6 billion in Q1 2020, an increase of 20.3 per cent year-over-year. App Store installs grew 25.4 per cent to 9.3 billion, while Google Play had 18.4 per cent growth to 24.3 billion, all-time high for both platforms.
TikTok had the most downloads for any app ever in a quarter, with 315 million installs across the App Store and Google Play. That was more installs than any app has ever had in a quarter, including Pokémon GO during its launch quarter in 2016.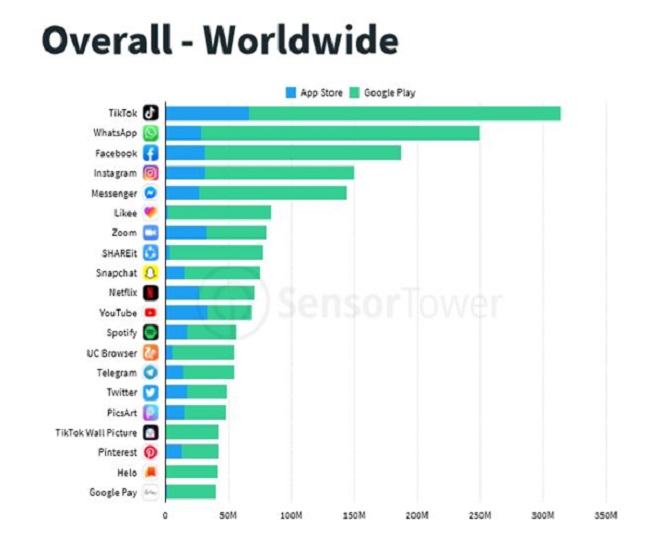 (Source: SensorTower, SimilarWeb, MediaReports)

TikTok had the best quarter of any app, surpassing the previous record of nearly 308 million installs for Pokémon GO in Q3 2016. Its 315 million installs in the quarter was by far its best quarter to date, more than 50 percent higher than its previous best in Q4 2018.
TikTok had 67 million downloads on the App Store in Q1 2020, which was also the largest quarter for any app on record for the store. No other non-game app has surpassed 50 million installs in a quarter. The U.S. and Brazil had strong download growth year-over-year at 17.6 and 27.1 per cent, respectively. India, the top market worldwide, lagged at 8.4 per cent.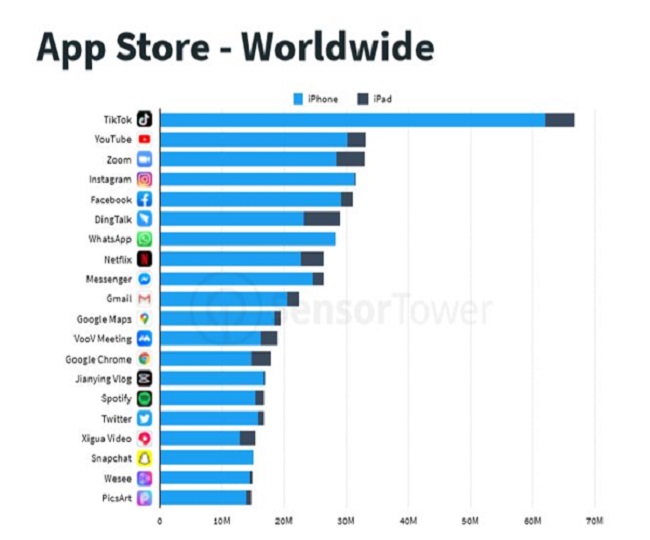 (Source: SensorTower, SimilarWeb, MediaReports)
The video platform clocked in a profit of Rs 3.4 crore ($479,000) on revenue of Rs 43.7 crore in its first full year of operations in India in FY19, as per Ministry of Corporate (MCA) filings. Around 5% of the total revenue, approximately Rs 2.16 crore was earned from the advertising sales, and rest 95% came from service fees collected from TikTok Singapore during FY19.
In terms of downloads on Google Play, India was on top logging an increase of 8% from 4.70 billion in Q1 of 2019 to 5.07 billion in Q1 of 2020 (for January 1 through March 31, 2020).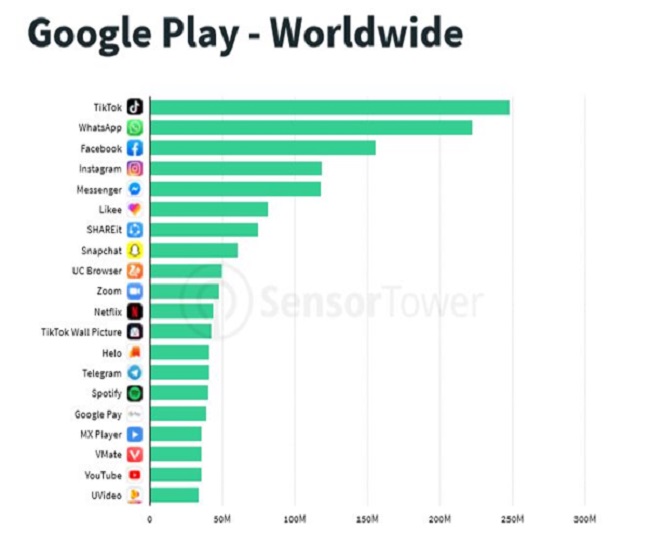 (Source: SensorTower, SimilarWeb, MediaReports)
But, India, also the top market worldwide in terms of overall downloads (Goole Play and App Store) lagged at 8.4% growth in Q1 of 2020)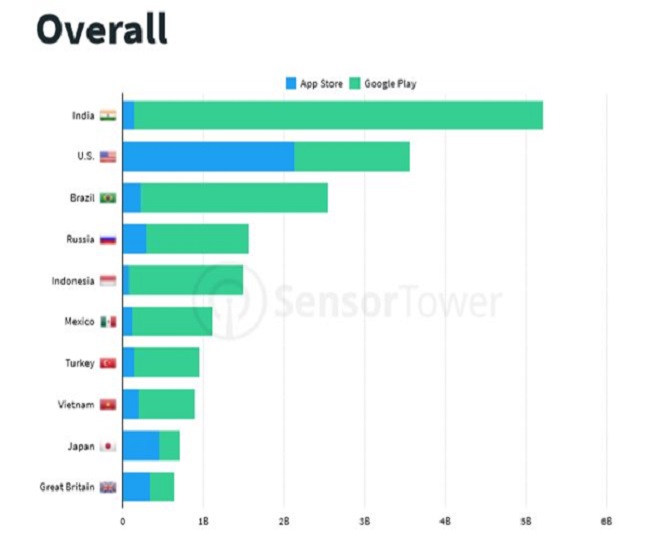 (Source: SensorTower, SimilarWeb, MediaReports)
India's TikTok Creators, what's next for them
TikTok saw the most significant growth in 2019 with the year witnessing 277.6 Million downloads in India. There were more than 119 million active users of TikTok in India and 90% of them used to return to the app multiple times per day. SimilarWeb had ranked TikTok Lite as No. 6 in its list of free video players/editors recently.
A few, meanwhile, were concerned about influencer content being wiped out overnight and the ban impinging on users' freedoms.
Currently, TikTok claims around 200 million users in India, including 120 million monthly active users. According to SenseTower, installations in India contributed about 44% of TikTok's total downloads in September 2019.
Many influencers on the platform were caught off guard by the sudden ban. One such creator, who shot into the limelight with his old-school Bollywood dance routines, said that he has put more than 18 months of effort into the platform.
Opportunity for Indian Ecosystem
With TikTok banned in India as of now and uncertainty prevailing over the longevity of the ban imposed, several home-grown apps have witnessed an 'exponential growth' in their download numbers. Some of them are:
Mitron: After initial controversy, Mitron has been downloaded by over 1 crore people already in India.
Bolo Indya (Android): Bolo Indya currently has 100,000+ downloads in the country. The app is available on Google Play store but not on Apple App store.
Roposo: Roposo is another Indian short video platform that has garnered many users over a period of time. On Play store the app has been downloaded by 50,000,000+ users.
Chingari: The Chingari app, which claims to be a 100% India grown app, has over 1,000,000+ download on Google Play store.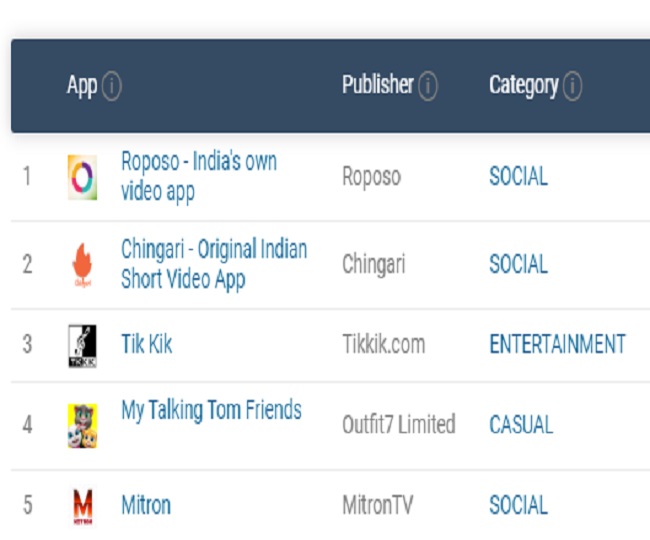 (Source: SensorTower, SimilarWeb, MediaReports)
Some of the creators are shifting base to Instagram and YouTube but the number of followers are not as big as it was on TikTok for them.
The app's diverse user base caught the attention of brands like apparel retailer Zara, personal care products seller Clean & Clear, sportwear brand Puma, and beverage maker Pepsi, who work with content creators on TikTok for digital advertising. Several creators have agreed that that their reach via TikTok is unparalleled. However, another theory says close to 42% of TikTok's active user base in India was 16-24 years of age who wouldn't make big purchase decisions.
TikTok enabled everyone to be a creator, and encourages users to share their passion and creative expression through their videos. Due to Chinese troops' plan to unilaterally change the status quo during the de-escalation at LAC triggered violent clashes at border and an anti-China sentiment in India and the decision by govt to ban 59 Chinese apps has dealt a severe blow to the confidence of Chinese investors and traders.
Posted By: Aalok Sensharma