Bizzare! Man with 99 cellphones fakes traffic jam on Google Maps, fools everyone
A guy from Berlin, with 99 phones, faked traffic jams on Google Maps and fooled everyone.
Updated: Mon, 10 Feb 2020 07:46 AM IST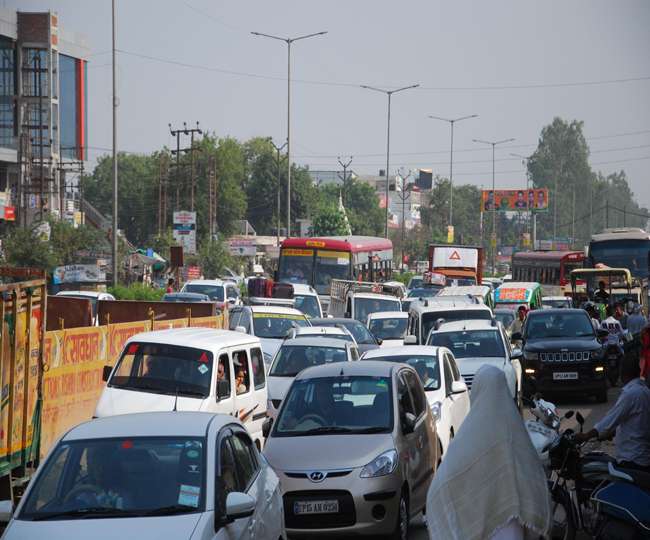 New Delhi | Jagran News Desk: Google Maps are a blessing in today's world as they can help you avoid traffic jams and navigate us to reach our location and help us stay updates with all the latest traffic details. However, sometimes some of us might question the authenticity of Google Maps whether they tell us the exact details or not and a guy from Berlin, with 99 cellphones, proved exactly that!
Simon Weckert, an artist by profession, conducted an unusual experiment to test Google Maps' accuracy. He took a vehicle used for transporting goods and put 99 phones init with Google Maps navigation turned on. He moved the cart along the streets of Berlin, even outside Google's office.
Also Read: Earth could be hit by 'mini ice age' in 2020 as Sun about to enter 'hibernation' period: Reports
It is nothing new that when you turn on navigation on Maps, Google tracks the device and takes some data like its speed and positioning to denote the traffic status.
Google sensed that many phones are in close proximity to each other and are moving at a slow pace which is a normal site during traffic jam. Within moments, Google Maps termed it as heavy congestion and showcased the street in a bright red line showing the slow moment of traffic. However, the streets were clearly empty.
Also Read: Scientists share highest resolution images of Sun ever captured from Earth, see here
In such a situation, the navigation re-route to reach the destination with a faster ETA to save driver's time. It is also true that many doesn't have access to so many smartphones and will walk around, simulating fake jams to just trouble Google Maps.
Moreover, the method also cannot be fully trusted as it has a lot of necessary information missing. But it still goes to show that Google's tracking of information isn't the most accurate.
Posted By: James Kuanal