Behind Ambani's 'Made in India 5G' push, a bid to chart out 5G-dominance in India and beyond
The Telecom major will not require to go for the third-party vendors (such as Qualcomm or HUAWEI) for 5G-supporting or inducing equipment or likewise service support.
Publish Date: Wed, 15 Jul 2020 08:48 PM IST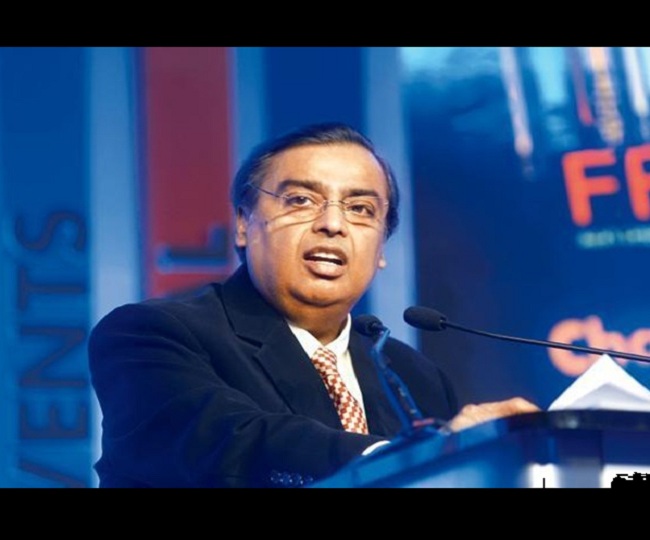 New Delhi | Jagran Tech Desk: Reliance Industries Limited (RIL) chairman and Managing Director Mukesh Ambani, in company's 43rd Annual General Meeting (AGM) announced that Reliance Jio has started working on next generation 5G connectivity, with Jio having already begun designing and developing a 'complete 5G solution from scratch'. The Telecom major, thus, will not require to go for the third-party vendors (such as Qualcomm or HUAWEI) for 5G-supporting or inducing equipment or likewise service support.
"Jio has created a complete 5G solution from scratch, that will enable us to launch a world-class 5G service in India, using 100 per cent homegrown technologies and solutions," Ambani said, while adding that Jio's currently available 4G and fibre network has various core software technologies and components.
"It is this capability and know-how that positions Jio on the cutting edge of another exciting frontier – 5G," Ambani stated at Reliance's 43rd AGM, having said that it will be put on trial as soon as 5G spectrum is available in the country and can be ready for deployment within a year.
What is 5G?
5G is the fifth-generation of telecommunication network, that will enable the networking speed at lightning paces with a few milliseconds of lagging time, pushing the connectivity just ahead of the broadband connections.
Unlike its previous predecessors, the 5G is available on three different types of spectrums, each of which requires a specific antenna for its transmission, also implying to the availability of better network spaces due to multiplicity of options. There is Low-band Spectrum, Mid-band Spectrum, and High-band Spectrum, in decreasing order of the coverage. It depends on the telecom player and the combination of market factors as to which band it is going to employ and in which area.
Affordability: The Jio advantage
According to a CNET report, due to a variety of factors ranging from 5G-supporting hardware and software developments and subsequent outsourcing required for the same, the cost of 5G deployment increases exponentially.
In the countries where 5G is being deployed, the difference between 4G and 5G costs for the users differ between 37 per cent to 83 per cent, Mobileworldlive says. Since Reliance Jio plans to make everything 'from scratch' it will save much of its outsourcing costs which other 5G providers have to make throughout the world, putting it in a much cost-effective spotlight.
Other Telecom Players and Spectrum Auction
The 5G spectrum costs, whenever put on auction, will be much higher demanding significant expenses from the concerned Telecom players, irrespective of which bands they decide to go for. Other than the already high spectrum costs, the Aggregate Gross Revenue-dues (AGR-dues) that many Telecom players are supposed to pay sooner or later, will also play an important part in determining who remains in the position to buy 5G spectrum in first place.
According to an Economic Times report, the Department of Telecom (DoT) has said that the New Delhi-based Bharti-Airtel owes over Rs 18,000 Crore as AGR dues, Vodafone-Idea owes Rs 3,500 Crore, Tata Teleservices owes Rs 4,197 Crore, and Reliance Jio owes Rs 195 Crore as AGR dues respectively.
Global Competition and Other Factors
In Reliance's recent Annual General Meeting, Mukesh Ambani said that Jio Platforms is conceived with vision of developing original, captive intellectual property, using which we can demonstrate transformative power of technology across multiple ecosystems – first in India, and then rest of world.
The UK government has already started executing the plan to strip Chinese telecommunication giant HUAWEI of its role in the UK's 5G network by 2027, with many of the Prime Minister Boris Johnson's party colleagues pushing for even an earlier target date for this stripping off. The US president too has called Chinese 5G technology enablers 'untrustworthy' and has barred the use of HUAWEI and ZTE Corp equipment into the development of the 5G infrastructure of the US.
Mukesh Ambani's push for Made-in-India 5G technology with Jio 5G, a sole self-dependent next generation technology-enabler in the telecommunication horizon of the world opens a new front for 5G deployment in India and beyond.
Posted By: Abhinav Gupta