Apple WWDC 2020: Where to watch and what to expect from Apple's annual megaevent?
Thanks to an unusual buzz among the tech nerds about Apple's WWDC 2020 event, a lot is being expected from Apple's annual special day.
Publish Date: Mon, 22 Jun 2020 12:16 PM IST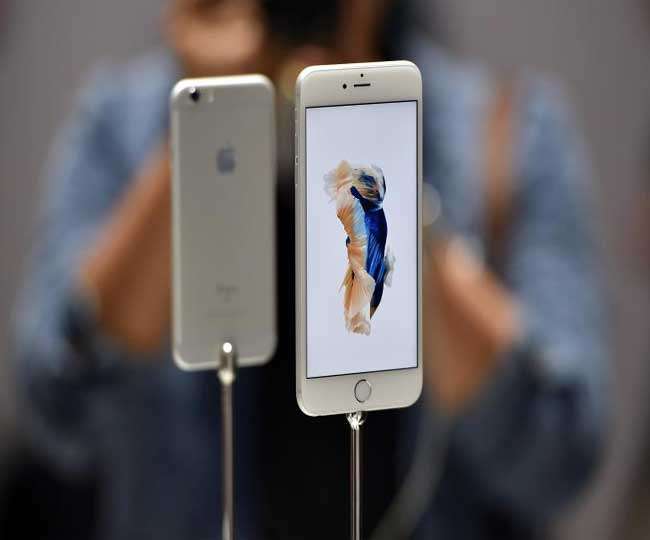 New Delhi | Jagran Tech Desk: The global struggle to combat COVID-19 pandemic hasn't been able to halt Apple's spree of innovations, whose annual testaments of smart-device innovation will be aired worldwide on Monday. In India, the Apple Worldwide Developers Conference 2020's keynote can be watched LIVE on your smart device from 10:30 PM onwards. Unlike the $1.6 price, the event will be free to attend globally.
Where to watch?
The keynote address will start at 10:30 PM (IST) which can be watched for free on Apple's official Youtube channel, Apple.Com website or 'Apple Events' application on your iOS device. Thanks to an unusual buzz among the tech nerds about Apple's WWDC 2020 event, a lot is being expected from Apple's annual special day. There's significant room for surprises as well, with many anticipations expected to be fulfilled by Apple in this year's WWDC.
Here is what to expect from Apple's WWDC 2020:
iOS 14: Annual iOS upgrade by Apple is a ritualistic announcement which usually takes place every year. A report by tech-website Wired suggests that iOS 14 will enable new layouts for the Home Screen with a more feasible multitasking ability of the devices. The barrage of rumours and leaks have also pointed out to the exciting times for the change of Apple's nomenclature, with iOS rumoured to be refurbished as iPhone OS.
iPadOS 14: Apple's ambition to establish iPad as a smart device of its own, is likely to pick up the momentum from WWDC-2020 event, as an iPad-specific Operating System is likely to surface, instead of the Operating System of iPhones which so-far used to be synchronised for iPads as well. Apple's software chief, Craig Federighi has also recently announced that from now on iPad will run on its own OS. Although, we'll have to wait for the WWDC event for specifics of iPadOS 14, but as far as growth in its iPad sales is concerned with a specific Operating system, Apple's experiment to assert the independence of its flagship tablet is expected to hinder the growth in Laptop sales in this COVID stimulated era of Work from Home.
WatchOS updates: A whole spree of new features will accompany the Apple Watch with OS 7 Operating system, which will include, the support for shared albums through which a user can personalise the wallpaper of Apple Watch, along with tachymeter and Infograph Watch Face introduction.
Developing Processor by its own?: Apple is likely to switch to making its own ARM-based processors for Mac computers instead of development outsourced from Intel, a significant shift in its development strategy. A report in the Bloomberg suggests that Apple's upcoming iPhones will include its self-developed A14 processor chips.
Over Ear Headphones: According to a leak published by 9to5mac website, in addition to its Airpods and Beats, Apple is likely to release its own Over Ear Headphones alongside updating its Beats brand, while also expanding the AirPods lineup. Apple can release at least two variations of its over-ear headphones: a premium version with "leather-like fabrics" and a "fitness-focused model that uses lighter, breathable materials with small perforations." There's also expected support for touch controls for playback on the side, and Siri support as well.
Posted By: Abhinav Gupta