By James Kuanal
Updated: Sun, 28 Jul 2019 11:41 AM IST
Minute Read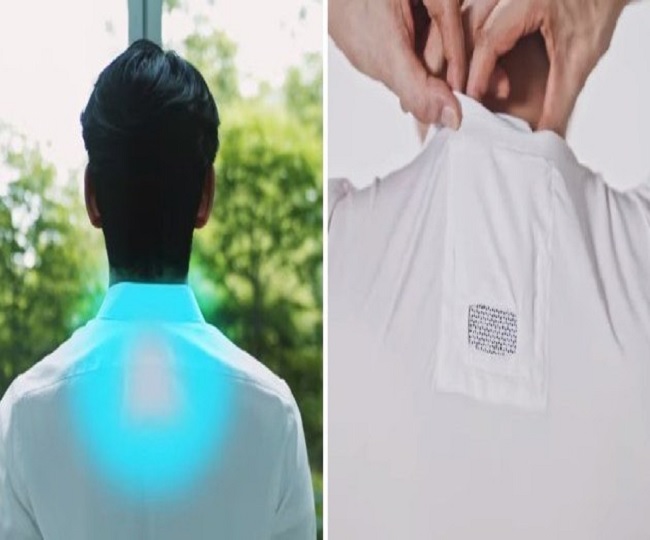 New Delhi l Jagran News Desk: Have you ever thought you can take your AC with you wherever you go. Well, it is now possible. Sony has developed a new kind of air conditioner that you can wear with your clothes. The portable AC, called Reon Pocket will release a cool breeze.
Wearable AC launched by Sony – pocket sized and costs around Rs 9,000! https://t.co/FEeiORENxo pic.twitter.com/qeWdq2DvdT

— NextBigWhat (@nextbigwhat) July 26, 2019
The portable AC is smaller and lighter than a mobile phone. The device works through a small rear panel which releases cool breeze.
The device is run by a lithium-ion battery while the temperature can be adjusted by smartphone using Bluetooth connection.
The pocket AC will support Bluetooth 5.0. The Reon Pocket can last for 90 minutes after two hours of charging.
The wearable uses Peltier, an element used for car and wine coolers, as per reports.
The mini AC is a part of a crowdfunding project in Tokyo, Japan. It received almost half of its price from crowd 28,236,670 yen (1,78,91,671.94) and the total amount spent was 66,000,000 yen (4,18,19,745.33). The idea behind mini AC is to keep its wearer cool or hot when they step outside.
The portable AC will cost 14080 yen (Rs 8992.6). It comes in size S, M, and L. A pocket is made inside the neck of the innerwear in which the device can be inserted.
The wearable cooling device is not waterproof but you can wipe off any dirt, sweat, water droplets with a soft cloth. As of now, the product is only available in Japan.