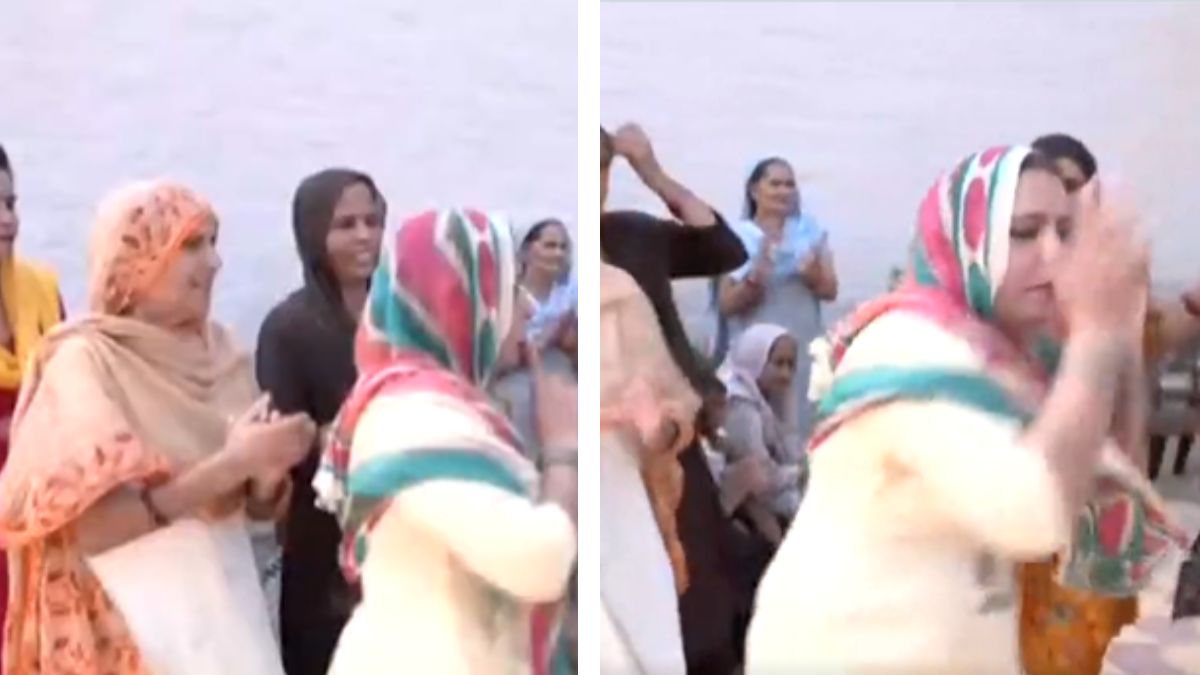 Celebrations broke out at Neeraj Chopra's home at the Khandra village in Haryana's Panipat on Sunday morning after the 24-year-old scripted history and became the second India after legendary long jumper Anju Bobby George to win a medal at World Athletics Championships.
The family members of Neeraj, who won a silver medal at javelin final with a best throw of 88.13 metres, were seen distributing sweets and dancing after his historic victory at the World Athletics Championships.
"We are very happy that his hard work has paid off. We were certain that he would win a medal at this event," Saroj Devi, Neeraj's mother, told news agency ANI.
Meanwhile, his father Satish Kumar said: "This is a great achievement. We are happy, the country is proud. We are hopeful he will win gold next time. It depends on the kind of day he's having but we are hopeful he will get gold."
#VIDEO | Villagers, family celebrates #NeerajChopra's win in the #WorldAthleticsChampionships at his hometown in Panipat, Haryana

via ANI

MORE: https://t.co/dMXuERwVTF@Neeraj_chopra1 pic.twitter.com/WghOS0szE8

— Jagran English (@JagranEnglish) July 24, 2022
At the World Athletics Championships, Neeraj started the proceedings with a foul throw, which was followed by 82.39m and 86.37m. It was finally in the fourth attempt when he recorded the distance of 88.13m, which put him in contention for the silver medal.
As soon as Neeraj won the silver medal, people across India started congratulating the 24-year-old for his historic achievement, with Prime Minister Narendra Modi describing his as a special moment for Indian sports.
"A great accomplishment by one of our most distinguished athletes! Congratulations to Neeraj Chopra on winning a historic Silver medal at the World Championships," he tweeted. "This is a special moment for Indian sports. Best wishes to Neeraj for his upcoming endeavours."
Defence Minister Rajnath Singh also congratulated Neeraj and said that the country is elated by his "stupendous performance". "Congratulations to him on winning the Silver Medal at the World Athletics Championships in Eugene, Oregon. His hard work, grit and determination have yielded outstanding results. We are proud of him."
Meanwhile, Union Law Minister Kiren Rijiju said: "Neeraj Chopra has created history again by winning a silver medal at World Athletics Championship in Oregon. He becomes the 1st man and the 2nd Indian to win medal at the World Championships after long-jumper Anju Bobby George's bronze in 2003."