Tokyo Olympics 2020 to be postponed due to coronavirus pandemic: IOC member
Tokyo Olympics 2020: Meanwhile, major sporting events Canada and Australia have already withdrawn from the event
Publish Date: Tue, 24 Mar 2020 07:40 AM IST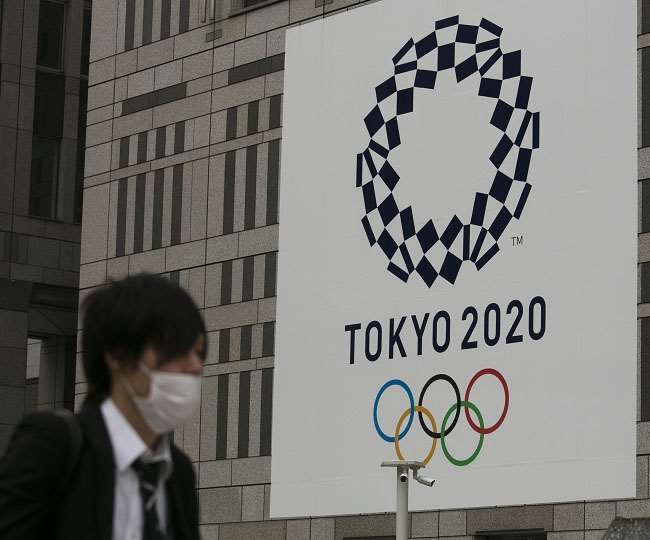 New Delhi | Jagran Sports Desk: International Olympic Committee (IOC) member Dick Pound on Monday said that it has decided to postpone the Tokyo 2020 Summer Games due to the Coronavirus pandemic. "On the basis of the information the IOC has, the postponement has been decided," he was quoted as saying by USA Today.
"The parameters going forward have not been determined, but the Games are not going to start on July 24, that much I know," he added.
Meanwhile, major sporting events Canada and Australia have already withdrawn from the event as organisers came under pressure to delay the event for the first time in Olympics' 124-year history.
The games which were scheduled to be held from July 24-Aug 9 were likely to take place in 2021 and details will be decided within three to four weeks.
Also Read: Coronavirus Scare | FIFA proposes postponing upcoming World Cup qualifiers owing to COVID-19 outbreak
Postponing the major event would be a massive blow for the hosts 'Japan', which has spent more than USD 12 billion and huge sums are taken from hosts and broadcasters.
As per latest data by the World Health Organisation (WHO), over 337,000 people have been infected due to the novel coronavirus and more than 14, 600 have died due to the pandemic.
The tournament has never before been delayed though they were cancelled in 1916, 1940 and 1944 during World World II. Cold War boycotts had also disrupted the Los Angeles and Moscow Games in 1984 and 1980 respectively.
Australia and Canada have made it clear that they would not participate unless and until the games are delayed until 2021.
We are in the midst of a global health crisis that is far more significant than sport," said Canada's Olympic Committee and Paralympic Committee in a statement.
"Our athletes have been magnificent in their positive attitude to training and preparing, but the stress and uncertainty have been extremely challenging for them," said Australia's Olympics Chef de Mission, Ian Chesterman.
(with Reuters inputs)
Posted By: James Kuanal