ISL 2019: Check full schedule, teams and other details here
Publish Date: Mon, 02 Sep 2019 05:36 PM IST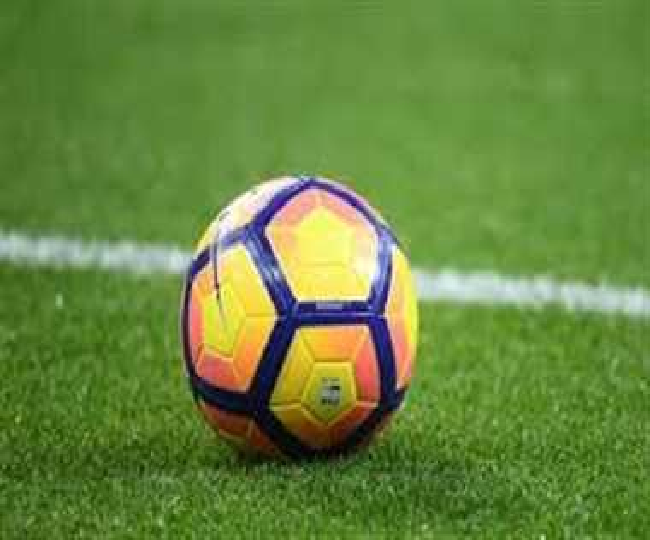 New Delhi | Jagran Sports Desk: The sixth season of the upcoming Indian Super League (ISL) is set to begin on October 20. The opening match will be held between two-time finalists Kerela Blasters and twice winners Atletico de Kolkata. The new season will feature a total of 90 matches. ISL will conclude on February 23, 2020. All the fixtures are scheduled to start at 7.30 pm. The dates for the play-offs and final will be released later. There will be an international break from November 10-23.
A total of ten teams will fight for the title: ATK, Bengaluru FC, Chennaiyin FC, FC Goa, Mumbai City FC, Kerala Blasters FC, Jamshedpur FC, FC Pune City, NorthEast United FC, Odisha FC.
Sunil Chettri led Bengaluru FC had won the title last year and FC Goa were the runners up of the tournament.
Also Read | Pro-Kabaddi 2019: Check full schedule, teams and other details here
Here is the full schedule of ISL 2019:
October
1 | October 20| Sunday | Kerala Blasters FC vs ATK
2 | October 21| Bengaluru FC vs NorthEast United FC
3 | October 22| | Jamshedpur FC vs Delhi Dynamos FC
4 | October 23| FC Goa vs Chennaiyin FC
5 | October 24| Kerala Blasters FC vs Mumbai City FC
6 | October 25| ATK vs FC Pune City
7 | October 26| NorthEast United FC vs Delhi Dynamos FC
8 | October 27| Sunday | | Chennaiyin FC vs Mumbai City FC
9 | October 28| FC Goa vs Bengaluru FC
10 | October 29| Jamshedpur FC vs FC Pune City
11 | October 30| Chennaiyin FC vs ATK
12 | October 31| Mumbai City FC vs Delhi Dynamos FC
November
13 | November 1| NorthEast United FC vs FC Goa
14 | November 2| FC Pune City vs Kerala Blasters FC
15 | November 3| Jamshedpur FC vs Bengaluru FC
16 | November 6| FC Pune City vs NorthEast United FC
17 | November 7| Mumbai City FC vs FC Goa
18 | November 8| Kerala Blasters FC vs Delhi Dynamos FC
19 | November 9| ATK vs Jamshedpur FC
20 | November 10| Bengaluru FC vs Chennaiyin FC
BREAK
21 | November 23| Bengaluru FC vs Kerala Blasters FC
22 | November 24| Delhi Dynamos FC vs ATK
23 | November 25 | Chennaiyin FC vs FC Pune City
24 | November 26| FC Goa vs Jamshedpur FC
25 | November 27| NorthEast United FC vs Mumbai City FC
26 | November 28| Chennaiyin FC vs Delhi Dynamos FC
27 | November 29| FC Pune City vs Bengaluru FC
28 | November 30| ATK vs Mumbai City FC
December
29 | December 1| Kerala Blasters FC vs FC Goa
30 | December 2| Jamshedpur FC vs NorthEast United FC
31 | December 4| Delhi Dynamos FC vs Bengaluru FC
32 | December 5| Mumbai City FC vs Kerala Blasters FC
33 | December 6| Jamshedpur FC vs Chennaiyin FC
34 | December 7| NorthEast United FC vs ATK
35 | December 8| FC Pune City vs FC Goa
36 | December 11| Delhi Dynamos FC vs FC Pune City
37 | December 12| NorthEast United FC vs Chennaiyin FC
38 | December 13| Kerala Blasters FC vs Jamshedpur FC
39 | December 14| FC Goa vs ATK
40 | December 15| Bengaluru FC vs Mumbai City FC
41 | December 18| NorthEast United FC vs Bengaluru FC
42 | December 19| Jamshedpur FC vs Mumbai City FC
43 | December 20| Chennaiyin FC vs Kerala blasters
44 | December 21| FC Pune City vs ATK
45 | December 22| FC Goa vs Delhi Dynamos FC
46 | December 25| ATK vs Bengaluru FC
47 | December 26| Chennaiyin FC vs FC Goa
48 | December 27| Delhi Dynamos FC vs Jamshedpur FC
49 | December 28| Kerala Blasters FC vs NorthEast United FC
50 | December 29| Mumbai City FC vs FC Pune City
January 2020
51 | January 2, 2020 | NorthEast United FC vs Jamshedpur FC
52 | January 3, 2020 | Bengaluru FC vs FC Goa
53 | January 4, 2020 | Mumbai City FC vs ATK
54 | January 5, 2020 | Kerala Blasters FC vs FC Pune City
55 | January 6, 2020 | Delhi Dynamos FC vs Chennaiyin FC
56 | January 8, 2020 | FC Goa vs NorthEast United FC
57 | January 9, 2020 | Bengaluru FC vs Jamshedpur FC
58 | January 10, 2020 | FC Pune city vs Chennaiyin FC
59 | January 11, 2020 | Delhi Dynamos FC vs mumbai city fc
60 | January 12, 2020 | ATK vs Kerala Blasters FC
61 | January 15, 2020 | | FC Pune City vs Delhi Dynamos FC
62 | January 16, 2020 | Chennaiyin FC vs NorthEast United FC
63 | January 17, 2020 | Mumbai City FC vs Bengaluru FC
64 | January 18, 2020 | ATK vs FC Goa
65 | January 19, 2020 | Jamshedpur FC vs Kerala Blasters FC
66 | January 22, 2020 | bengaluru fc vs Delhi Dynamos FC
67 | January 23, 2020 | Chennaiyin FC vs Jamshedpur FC
68 | January 24, 2020 | FC pune city vs mumbai city fc
69 | January 25, 2020 | fc goa vs kerala blasters fc
70 | January 27, 2020 | ATK vs NorthEast United FC
71 | January 29, 2020 | Delhi Dynamos FC vs FC Goa
72 | January 30, 2020 | Bengaluru FC vs FC Pune City
73 | January 31, 2020 | Mumbai City FC vs NorthEast United FC
February 2020
74 | February 1, 2020 | Kerala Blasters FC vs Chennaiyin FC
75 | February 2 2020 | Jamshedpur FC vs ATK
76 | February 5, 2020 | FC Goa vs FC Pune City
77 | February 6, 2020 | Mumbai City FC vs Jamshedpur FC
78 | February 7, 2020 | Chennaiyin FC vs Bengaluru FC
79 | February 8 2020 | ATK vs Delhi Dynamos FC
80 | February 9, 2020 | NorthEast United FC vs Kerala Blasters FC
81 | February 12, 2020 | FC Pune City vs Jamshedpur FC
82 | February 13, 2020 | FC Goa vs Mumbai City FC
83 | February 14, 2020 | Delhi Dynamos FC vs NorthEast United FC
84 | February 15, 2020 | Kerala Blasters FC vs Bengaluru FC
85 | February 16 2020 | ATK vs Chennaiyin FC
86 | February 19, 2020 | jamshedpur fc vs fc goa
87 | February 20, 2020 | NorthEast United FC vs fc pune city
88 | February 21, 2020 | mumbai city fc vs chennaiyin fc
89 | February 22, 2020 | bengaluru fc vs atk
90 | February 23, 2020 | delhi dynamos fc vs Kerala Blasters FC
Posted By: James Kuanal