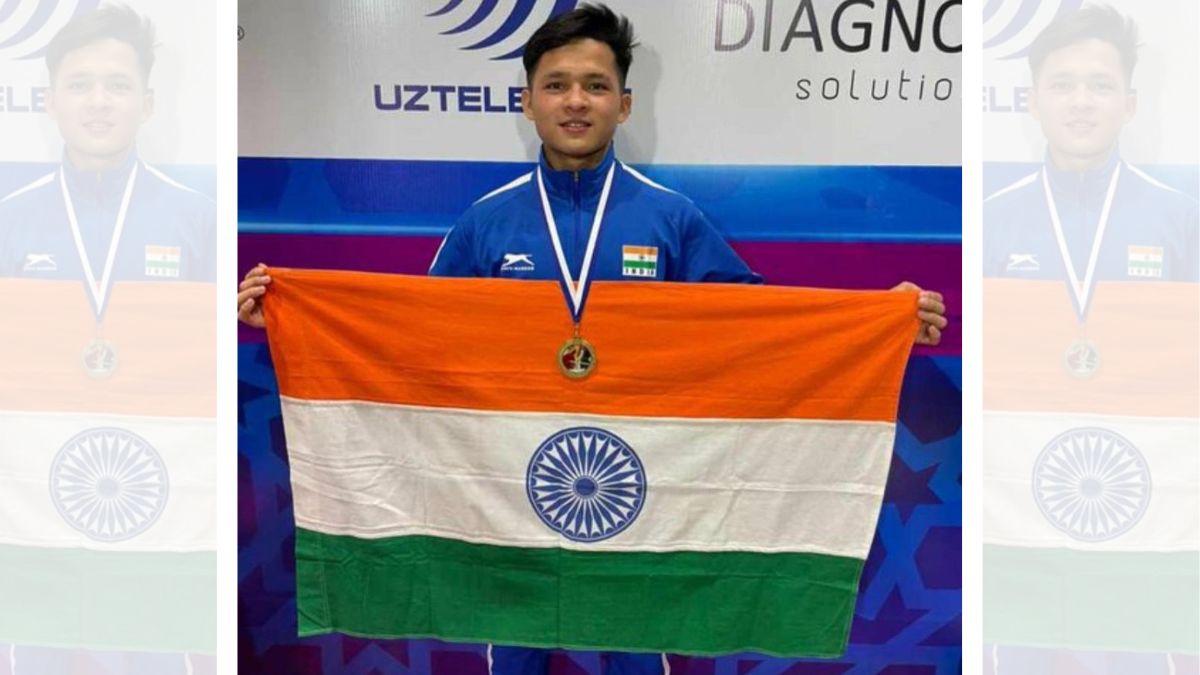 India on Sunday won its second medal at the Birmingham 2022 Commonwealth Games (CWG), thanks to weightlifter Jeremy Lalrinnunga who created a new world record in the men's 67kg category to snatch the gold medal. The 19-year-old, who hails Mizoram, lifted a total of 300kg to create a new record in the history of the games.
Notably, India had also won its first gold medal of the tournament in weightlifting, with Tokyo Olympic silver medalist Mirabai Chanu defending her title at the Commonwealth Games. This is also India's fifth medal from the weightlifting arena with Chanu, Sanket Sargar (silver), Bidyarani Devi (silver) and Gururaj Poojary (bronze) earning podium finishes on Saturday.
Meanwhile, Jeremy - who has been struggling with back and knee injuries since the December 2021 - lifted 140kg in the snatch round, creating a new world record. Jeremy, who won the Youth Olympics gold medal in 2018, later lifted 160kg in the clean and jerk segment to finish with a grand total of 300kg, setting a new record at the Commonwealth Games.
The silver medal, on the other hand, was won by Samoa's Vaipava with a total lift of 293kg, while Nigeria's Edidiong Umoafia bagged the bronze medal by lifting 290kg in total.
Meanwhile, Prime Minister Narendra Modi congratulated Lalrinnunga, wishing him best for the future. "Our Yuva Shakti is creating history! Congratulations to Jeremy Lalrinnunga, who has won a Gold in his very first CWG and has set a phenomenal CWG record as well. At a young age he's brought immense pride and glory. Best wishes to him for his future endeavours," he tweeted.
Mizoram Chief Minister Zoramthanga also congratulated Lalrinnunga. "A proud moment for Mizoram. Our very own Jeremy did the nation proud again," he tweeted.
Calling Lalrinnunga a "champion", BJP leader and former cricketer Gautam Gambhir also congratulated the 19-year-old after he won a gold medal at the Commonwealth Games 2022.
Meanwhile, Rajasthan Chief Minister Ashok Gehlot said, "Heartiest Congratulations to Jeremy Lalrinnunga for clinching the GOLD medal with a total lift of 300Kg in Men's 67Kg Weightlifting. What an incredible performance and what a determination! Superb effort for which the entire nation is proud!"