'They acted on our suggestions in miserly way': Sonia Gandhi slams govt's coronavirus response
Updated: Thu, 23 Apr 2020 11:48 AM IST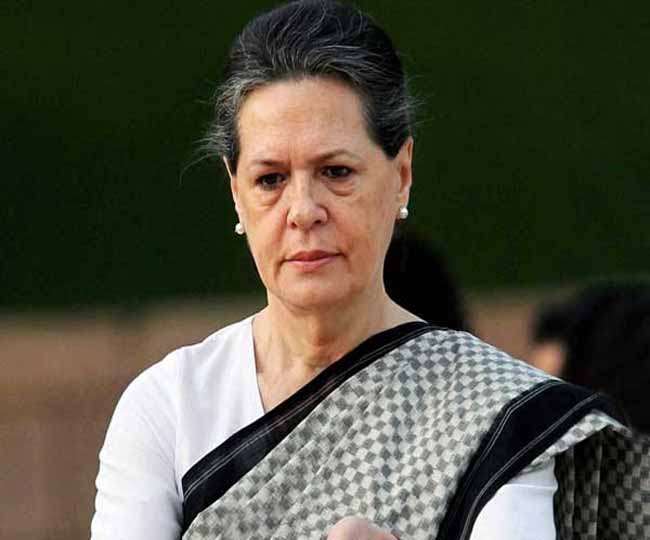 New Delhi | Jagran News Desk: Congress Interim President Sonia Gandhi on Thursday made a stinging attack at the government, saying that the suggestions she gave to the government on tackling Covid-19 crisis, were only acted upon partially.
Speaking at the Congress Working Committee (CWC) meeting, Gandhi said that the dreadful infection has increased disturbingly both in spread and speed since past three weeks.
"Let me also share with you something that should worry each and every one as Indians. When we should be tackling the coronavirus unitedly, the BJP continues to spread the virus of communal prejudice and hatred," Sonia Gandhi said at the CWC meet, as quoted by news agency PTI.
Catch all the LIVE updates on coronavirus pandemic here
"Grave damage is being done to our social harmony. Our party, we will have to work hard to repair that damage," she added.
Attacking the government over the restrictions, Gandhi said that over 12 crore jobs were lost in the first phase of the lockdown and unemployment is likely to increase further as economic activity remains at a standstill, adding that it is imperative to provide at least Rs 7,500 to each family to tide over crisis caused by the lockdown.
She further said that trade, commerce, industry have come to virtual halt and crores of livelihoods have been destroyed, adding that sections of the society, especially farmers, labourers, migrant workers, face acute hardship due to the lockdown.
"We have repeatedly urged the Prime Minister that there is no alternative to Testing, Trace and Quarantine. Unfortunately, testing still remains low and testing kits are still in short supply and of poor quality. PPE kits and their quality is poor," she said.
Also Read | Coronavirus Pandemic: Over 1,400 cases and 41 deaths in last 24 hours; tally tops 21,000-mark with 681 fatalities
Gandhi also praised the health care for their efforts in India's fight against the dreadful infection, saying people across country should applaud them.
"The doctors, nurses, paramedics, health workers, sanitation workers and essential service providers, NGO and the lakhs of citizens providing relief to the most needy all over India. Their dedication and determination truly inspire us all," she said.
Former prime minister Manmohan Singh, former Congress president Rahul Gandhi and top Congress leaders attended the meeting through video conference.
This is the second time, the CWC, the Congress' top decision-making body, is meeting in the past three weeks.
Posted By: Aalok Sensharma