Sharad Pawar admits he was aware of Ajit-Fadnavis talks, says 'didn't know he would go so far'
Updated: Tue, 03 Dec 2019 08:14 PM IST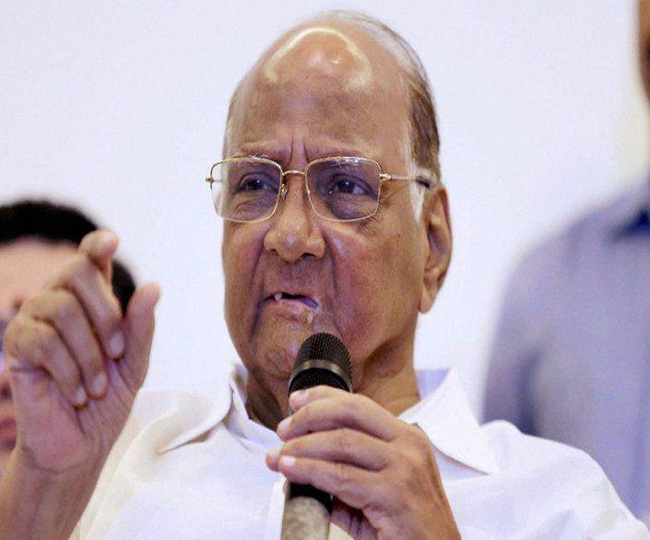 New Delhi | Jagran News Desk: NCP chief Sharad Pawar admitted on Tuesday that he was aware that his nephew Ajit Pawar was in talks with BJP's Devendra Fadnavis when Shiv Sena, Congress and his party were discussing the formation of an alliance in Maharashtra.
Speaking to NDTV, the NCP chief, however, said that he did not realise that Ajit Pawar would go to the extent of extending support to Fadnavis to form government.
Sharad Pawar said that he was shocked when he saw Ajit taking oath as the deputy chief minister on November 23 morning.
He, however, rejected reports that he was behind his nephew's decision to align with the BJP.
In a dramatic turn of events, Devendra Fadnavis and Ajit Pawar were sworn in as chief minister and deputy chief minister respectively by Governor Bhagat Singh Koshyari at 8 am on Novemeber 23 at a hush hush ceremony, leading to the lifting of the President's rule in the state.
The BJP was propped up by Ajit Pawar, who revolted against his party, and claimed to have suppport of all 54 MLAs of the NCP.
The government, however, could last for just 80 hours after Ajit Pawar resigned as deputy chief minister of Maharashtra on November 26.
Ajit Pawar's volte face created fissures in the NCP, whose chief Sharad Pawar distanced himself from his nephew's dramatic action, saying the decision to back Fadnavis was his personal choice and not that of the party.
Soon after Ajit Pawar took as deputy CM, the NCP removed him as the party's legislature unit head, saying his move was not in line with the party's policies.
A day after his stunning volte face, Ajit Pawar had said he was still with the NCP, adding Sharad Pawar continued to be his leader.
Sharad Pawar, however, rejected his claim and said that Ajit was trying to create confusion and there was no question of NCP joining hands with the BJP to form government.
Following the collapse of the BJP government, the Shiv Sena-NCP-Congress alliance formed government in the state under the leadership of Uddhav Thackeray who took oath as the chief minister on November 28.
Posted By: Abhinav Gupta