Rajasthan Political Crisis | 'Doors open for him': Congress makes last-ditch attempt to placate rebel Sachin Pilot
Keep govt intact, will resolve the issue: Congress makes last-minute appeal to Sachin Pilot
Publish Date: Mon, 13 Jul 2020 11:53 AM IST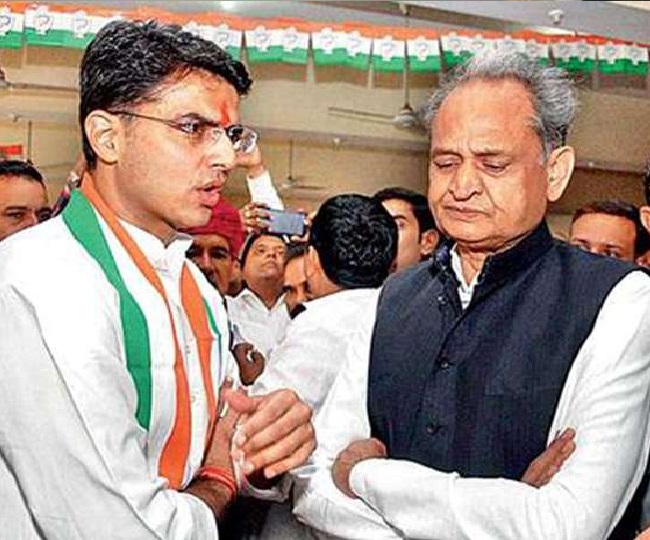 In a last-ditch attempt to placate rebel Sachin Pilot, the Congress on Monday asked the Rajasthan deputy chief minister to resolve the issues at party forum and keep the government in the desert state intact. Addressing a press conference, Congress leader Randeep Singh Surjewala, who is in Jaipur to resolve the ongoing crisis, said that the central leadership has spoken to Pilot several times in the last 48 hours.
"If anyone, be at any post or profile, has any problem, they must come forward and mention the issue on the party forum. We will work to resolve it together and keep our govt intact in the state," Surjewala said.
'Doors open for pilot'
Speaking on behalf of Congress president Sonia Gandhi and her son Rahul Gandhi, Surjewala said that doors of the Congress party will always remain open for Sachin Pilot or any other member.
#WATCH If anyone is upset in family, they should find a solution by sitting with members of the family...On behalf of Congress leadership, including Sonia ji & Rahul ji, I convey that doors of Congress party are always open for Sachin ji or any member: Randeep Surjewala, Congress pic.twitter.com/x4sYvVs4Gk

— ANI (@ANI) July 13, 2020
He also appealed to Congress legislators to take part in the Legislative Party meeting and make the state government stronger.
"I appeal to all Congress MLAs that people have voted for Congress to lead a stable govt in the state, so all MLAs should take part in the Congress Legislative Party meeting today and make our govt in the state stronger," he added.
'Congress government in Rajasthan stable'
Surjewala claimed that the Ashok Gehlot government in Rajasthan was stable and will complete its full five-year term. "No amount of conspiracy by BJP will be successful in toppling our govt in the state," he added.
On Sunday, Sachin Pilot had claimed to have the support of 30 MLAs, enough to topple the Gehlot government. However, according to the latest reports, 102 MLAs have so far given letters of support to Rajasthan Chief Minister Ashok Gehlot.
Posted By: Shashikant Sharma