Rajasthan Audio Tapes: SOG issues notice to Union Minister Gajendra Singh Shekhawat, seeks voice sample
The Special Operations Group (SOG) of Rajasthan Police has issued a notice to Union Minister Gajendra Singh Shekhawat over the leaked audio tapes
Updated: Mon, 20 Jul 2020 01:06 PM IST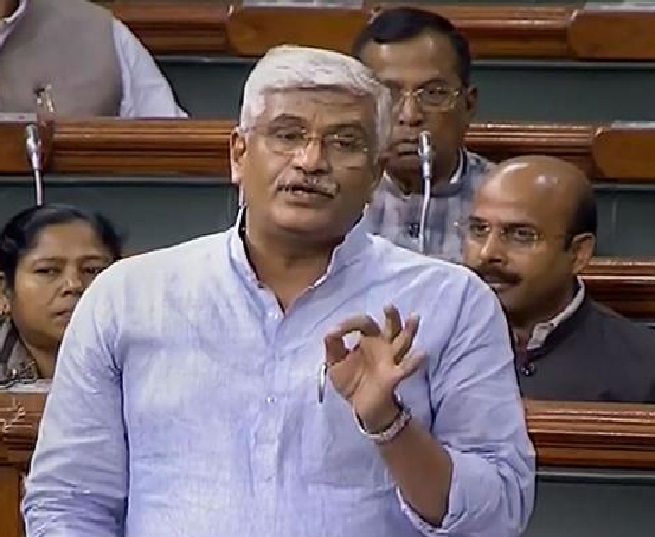 New Delhi | Jagran News Desk: The Special Operations Group (SOG) of Rajasthan Police has issued a notice to Union Minister Gajendra Singh Shekhawat over the leaked audio tapes purportedly featuring him and a Sachin Pilot camp MLA conversing about a conspiracy to topple the Ashok Gehlot-led Congress government. The SOG has asked Shekhawat to record his statement and give a voice sample.
"Special Operations Group (SOG) of #Rajasthan Police has sent a notice through my personal secretary. In the notice, they have asked me to record my statement and voice sample," Shekhawat said.
The Congress has alleged that Union Jal Shakti Minister Gajendra Singh Shekhawat 'conspired to topple the elected Rajasthan government' and released a few audio clips. The BJP denied the charges but accused the Ashok Gehlot government of phone-tapping and demanded a CBI inquiry into the matter.
The minister has also rejected the Congress party's claim that it was him in the audio and said that he was ready for any probe. On this, Congress leader Ajay Maken said that if he is saying it's not him in the leaked audio than why is he not giving his voice samples to the SOG.
"If Union minister Gajendra Singh Shekhawat is claiming that it is not his voice and the reference in the audio clip is of some other Gajendra Singh, then why is he afraid of giving voice samples?" the Congress leader asked on Sunday.
The Congress party has also demanded Shekhawat's resignation over his alleged involvement in a 'conspiracy' to topple the Ashok Gehlot government.
"Now that Gajendra Singh Shekhawat has been named in the FIR & his voice recognised in the audiotape, why is holding the post of Union Minister? Congress demands that either he resigns or he is removed so that he can't influence the probe," Maken had said in Jaipur.
Posted By: Shashikant Sharma