PM Modi, BJP stalwarts to attend ground-breaking Ceremony of Ram Mandir in Ayodhya
PM Modi may lay down one of the five silvers bricks inside the sanctum sanctorum of the temple
Publish Date: Mon, 20 Jul 2020 07:38 PM IST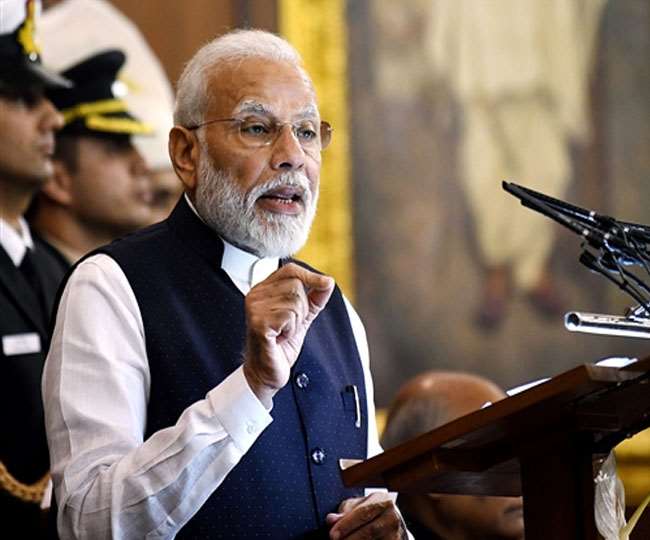 Prime Minister Narendra Modi along with a host of other political stalwarts are expected to attend the Bhoomi Pujan ceremony for the Ram temple in Ayodhya on August 5. According to reports, PM Modi may lay down one of the five silvers bricks inside the sanctum sanctorum of the temple.
Shri Ram Janmbhoomi Tirth Kshetra Trust, the body entrusted with building Ram Mandir, has sketched out an elaborate plan for the Bhumi Pujan ceremony. Three-day-long Vedic rituals will be held before the main ceremony, which will begin on August 3, news agency PTI reported.
All senior BJP leaders associated with Ram Mandir movement have also been invited, the Trust said. The list will also include BJP veterans Lal Krishna Advani and Murali Manohar Joshi and senior leaders like Uma Bharti, Vinay Katiyar and Sadhvi Ritambhara. Union Home Minister Amit Shah, Union Defence Minister Rajnath Singh RSS chief Mohan Bhagwat Bihar CM Nitish Kumar are among the invitees.
The temple trust has limited the number of invitees keeping with the safety rules in light of COVID-19 pandemic. Not more than 50 VIPs will attend the event, which was delayed by more than two months due to the coronavirus outbreak.
"We have suggested two auspicious dates -- August 3 and 5 -- for the prime minister's visit based on calculations of movements of stars and planets," Mahant Kamal Nayan Das, the spokesperson of Ram Mandir Trust president Nritya Gopal Das was quoted as saying by news agency PTI.
In March, Uttar Pradesh Chief Minister Yogi Adityanath had presided over a ceremony to move the idol of Lord Ram from a tin structure where it was kept for decades to a new fiber one.
Posted By: Rakesh Kumar Jha