Parliament: Particularly concerned about students studying abroad, says EAM S Jaishankar | Highlights
Parliament Budget Session: After an unusually long weekend, the proceedings for the second part of the Parliament Budget Session began on Monday.
Updated: Mon, 15 Mar 2021 06:23 PM IST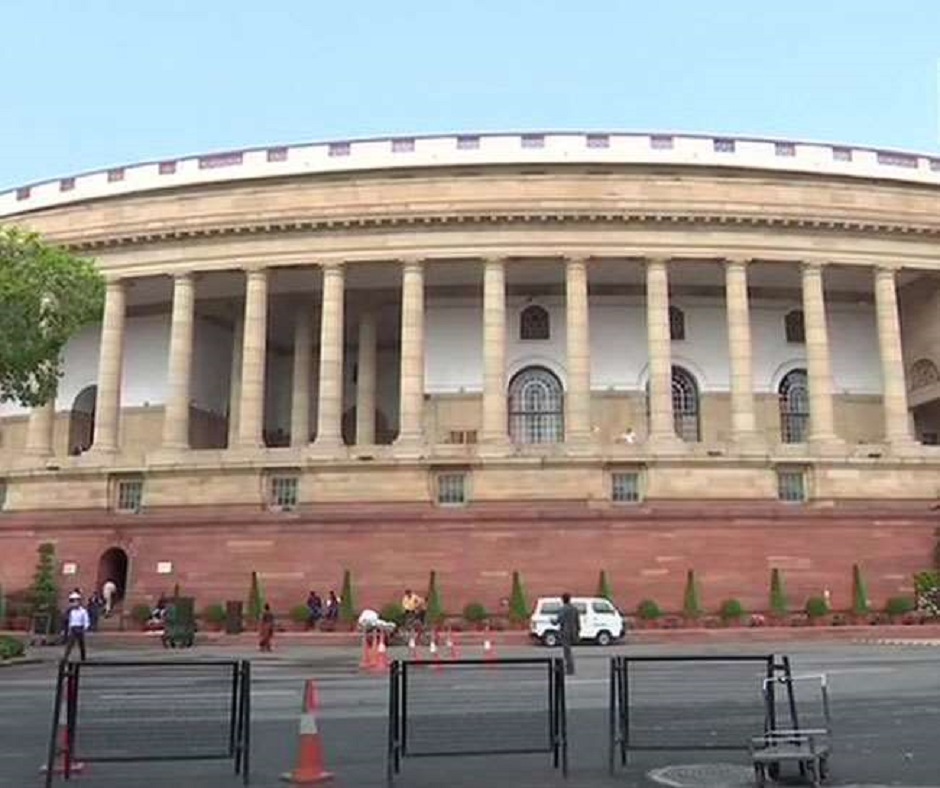 New Delhi | Jagran Politics Desk: After an unusually long weekend, the proceedings for the second part of the Parliament Budget Session began on Monday. Both Houses of the Parliament were adjourned on Wednesday for four days on account of Maha Shivratri. However, the two Houses reconvened again on Monday.
It is expected that the opposition, led by the Congress, will continue to cornor government on Monday over the rising fuel prices and demand a debate over the ongoing farmers' protest against the three contentious agericultural acts.
Here are the highlights of the day:
15:55 pm: It's important to interact with all parliaments of old and big countries. Thus we had to visit the largest democracy in the world. If there are possibilities, we will find a way to strengthen the collaboration between India and Inter Parliamentary Union, says IPU President Duarte Pacheco
14:31 pm: National Testing Agency (NTA) under Ministry of Education conducts Eligibility cum Entrance Test (NEET) for undergraduate programme in medical sciences, in consultation with Ministry of Health and Family Welfare, says Education Minister Ramesh Pokhriyal in Lok Sabha.
In 2021, the NEET (UG) will be conducted by NTA only one time. NTA has informed that they have not received any memorandum in this regard, he added.
14:06 pm: The welfare of students studying abroad has also been of particular concern for all of us. Across the world, our embassies have been given instructions to reach out to them, monitor their situation and assist their return, where required, says EAM S Jaishankar in Lok Sabha
As with workers and professionals, focus has now shifted to their going back to universities. Some countries have been more open in this regard than others, obviously reflecting their particular COVID challenge, he added.
13:31 pm: Rajya Sabha adjourned till 2 pm.
13:00 pm: "We have engaged with leaders of UAE, Qatar, Bahrain and others and discussed with them the welfare of our people. We are also in touch with Saudi Arabia," says EAM Jaishankar
12:37 pm: Polls further dignify our democratic traditions. We shouldn't tarnish polls. What happened with Mamata Banerjee was accident; everyone says it. It shouldn't be politicised. She and we are going to people's court. One should go ahead by accepting the decision, says Union Minister Nitin Gadkari
12:30 pm: We are taking preventive measures to avoid COVID, but the leaders of this country, Modi ji and Amit ji, are holding large gatherings in West Bengal. This reflects their alertness for the situation, says Congress' Mallikarjun Kharge
12:16 pm: There appears to be a continuation of attitudes and prejudices from the colonial areas, especially in the UK. The recent case of Rashmi Samant, a student from Karnataka is a classic case in point, says BJP MP Ashwini Vaishnaw.
She overcame all the challenges to become the first Indian woman president of Oxford University student's Union. What treatment was meted out to her? Shouldn't this diversity be celebrated, instead she was cyberbullied to the point that she had to resign, Vaishnaw added.
11:44 am: As land of Mahatma Gandhi, we can never ever turn our eyes away from racism. Particularly so when it is in a country where we have such a large diaspora. We've strong ties with UK. We'll take up such matters with great candour when required, says EAM Dr S Jaishankar on Oxford University's racism row.
We will monitor these developments very very closely. We will raise it when required and we will always champion the fight against racism and other forms of intolerance, he added.
10:54 am: Lok Sabha Secretariat (Reference Division) organised a briefing session on 'The Factoring Regulation (Amendment) Bill, 2020' for MPs in Parliament House today.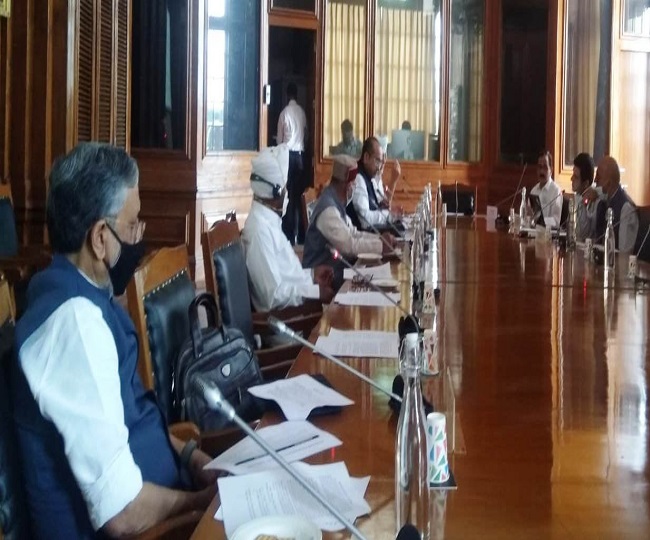 10:35 am: AAP MP Sanjay Singh has given Suspension of Business Notice in Rajya Sabha under rule 267, over ongoing farmers' protest.
10:20 am: BJP MP Harnath Singh Yadav has given Zero Hour Notice in Rajya Sabha over the "epidemic proportion of Cancer in the country."
10:15 am: BJP MP Ashok Bajpai has given Zero hour Notice in Rajya Sabha over the demand for inclusion of Awadhi language in 8th schedule to the Constitution.
9:24 am: Naik, during the accident, was accompanied by his wife Vijaya Naik and a personal assistant on his way to Gokarna from Yellapur, who both had died.
9:07 am: Naik had met with an accident at a village in Ankola Taluk of Uttar Kannada district in Karnataka on January 11 and was admitted to Goa Medical College and Hospital (GMCH). He was discharged from the hospital on February 24.
8:49 am: Union AYUSH Minister and MoS Defence Shripad Naik will be attending the ongoing Parliament session in the national capital, informed his office on Sunday.
"Naik has left for Delhi on March 14 to attend the ongoing Parliament session," a statement issued by Naik's office read.
"He will not be available for the public for the next few days. People will be informed once he returns to Goa," the statement read.
8:27 am: The opposition might also question the government over the ongoing farmers' protest against the three contentious agericultural acts.
8:26 am: It is expected that the opposition will continue its attack on government over the fuel price hike and demand a debate over it.
8:25 am: The Parliament proceedings will resume today after an unusually long weekend.
Posted By: Aalok Sensharma