Parliament LIVE: Congress won't oppose Om Birla's candidature, says Pralhad Joshi
Updated: Tue, 18 Jun 2019 12:28 PM IST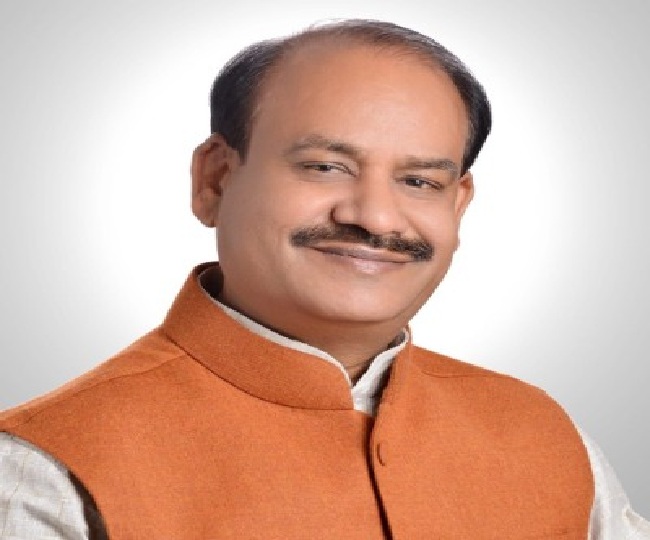 New Delhi | Jagran News Desk: BJP MP Om Birla is likely to be NDA's nominee for Lok Sabha speaker's post, PTI quoted sources as saying on Tuesday.
Once nominated, Birla, who won from Kota-Bundi parliamentary seat in Rajasthan, will easily become the speaker as the National Democratic Alliance has a clear majority in the House.
If necessary, the election for the post may be held on Wednesday.
On being asked whether he is the NDA candidate for the post of Lok Sabha candidate, Biral, while leaving from the residence of BJP Working President J P Nadda, said: "I have no information, I had just went to meet the Working President as a 'karyakarta'."
Here are the LIVE updates:
12:28 pm: We have talked to Congress, they haven't signed the proposal yet but they won't oppose it, I've met Ghulam Nabi Azad, says Union Minister Pralhad Joshi.
12:26 pm: Union Minister Pralhad Joshi: PM Modi, Defence Minister, Home Minister, Transport Minister were the proposers. BJD, Shiv Sena, National People's Party, Mizo National Front, Akali Dal, Lok Janshakti Party, YSRCP, JDU, AIADMK and Apna Dal have signed the proposal.
12:00 pm: 10 parties including National People's Party, Mizo National Front, Lok Janshakti Party, YSRCP, JDU, AIADMK, Apna Dal and BJD to support Om Birla's candidature for the post of Lok Sabha Speaker.
11:30 am: Apart from winning a seat in the Parliament twice, Birla was also a three-time MLA from the Kota South Assembly seat. He defeated Ramnarain Meena of the Congress in the 2019 Lok Sabha elections to secure the seat.
11:25 am: Usually, seniority is considered for Lok Sabha speaker's post but there have been instances when first-time and second-time lawmakers were elected for the chair.
Manohar Joshi, who was elected as Lok Sabha speaker in 2002, was then a first-time MP. He had succeed GMC Balayogi, a second-time MP who died in a helicopter crash.
11:20 am: On Monday, seven-time Member of Parliament Virendra Kumar was sworn in as the Protem Speaker of Lok Sabha. Kumar will oversee the oath-taking of newly elected LS members on Monday and Tuesday.
The party did not nominate former Lok Sabha speaker Sumitra Mahajan for Lok Sabha election that opened the coveted position for a new candidate.
11:15 am: Recently, several names having been doing the rounds for the coveted post, which include former Tribal Affairs Minister Jual Oram, former agriculture minister Radha Mohan Singh and former minister of state for law and justice PP Chaudhary.
Given the importance of this crucial position, ruling BJP is unlikely to offer this position to any alliance partner, though the position of deputy speaker may be offered to an alliance partner as it was given to AIADMK's M Thambidurai in the previous Lok Sabha.
Posted By: Abhinav Gupta