MP Crisis: Kamal Nath resigns as CM hours ahead of floor test, says BJP betrayed people of state
Updated: Fri, 20 Mar 2020 01:00 PM IST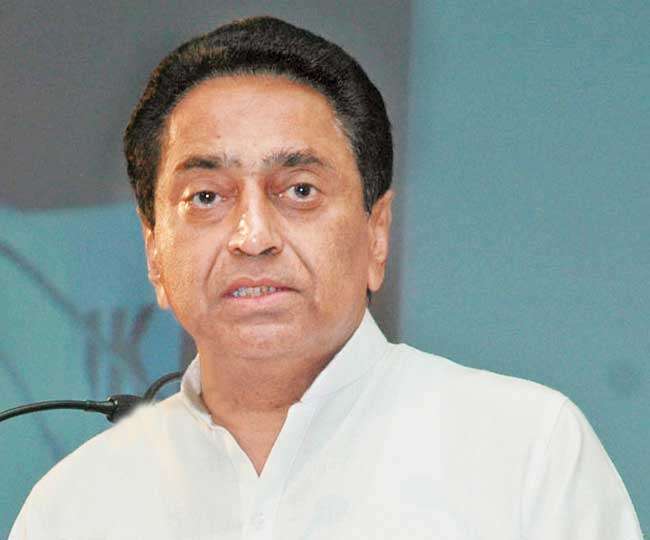 New Delhi | Jagran News Desk: In a major turnaround amid the poltical storm in Madhya Pradesh, Kamal Nath on Friday resigned as the chief minister of the state, hours ahead of the floor test in the assembly.
Addressing the media ahead of the trust vote, Nath launched a scathing attack on the BJP, accusing it of resorting to horse trading and holding the rebel MLAs captive in Bengaluru in its bid to topple the 15-month-old government.
"The people of this country can see the truth behind the incident where MLAs are being held hostage in Bengaluru. The truth will come out. People will not forgive them," said Nath.
"I have decided to tender my resignation to the Governor today," he added.
"Over the last 15 months, I have worked for the progress of Madhya Pradesh. BJP got 15 years but I only got 15 months, but during this time people of Madhya Pradesh know the conspiracy that BJP has indulged in. From day one, BJP began plotting. The party also held our MLAs captive in Karnataka. 22 of our MLAs were held captive in Bengaluru," he said.
The major development came hours ahead of the floor test in the state assembly as directed by the Supreme Court on Thursday while hearing a BJP plea which demanded directions to the Speaker to immedately hold trust vote.
Late Thursday night, Madhya Pradesh Assembly Speaker N P Prajapati had accepted the resignation of the remaining 16 MLAs loyal to former Congress leader Jyotiraditya Scindia.
With the resignation of 16 more MLAs, the strength of Congress has come down to 92 from 108. Earlier, six ministers had resigned which brought down the ruling party's strength from 114 to 108.
The BSP has two members in the House while the SP has one besides four independents. All these MLAs – BSP, SP and independents- had extended their support to the Congress during the formation of the government in 2018.
Posted By: Abhinav Gupta