Mayawati suspends 7 rebel MLAs for opposing BSP's Rajya Sabha nominee
Bahujan Samaj Party on Thursday suspended seven MLAs with immediate effect citing their involvement in anti-party activities
Publish Date: Thu, 29 Oct 2020 04:50 PM IST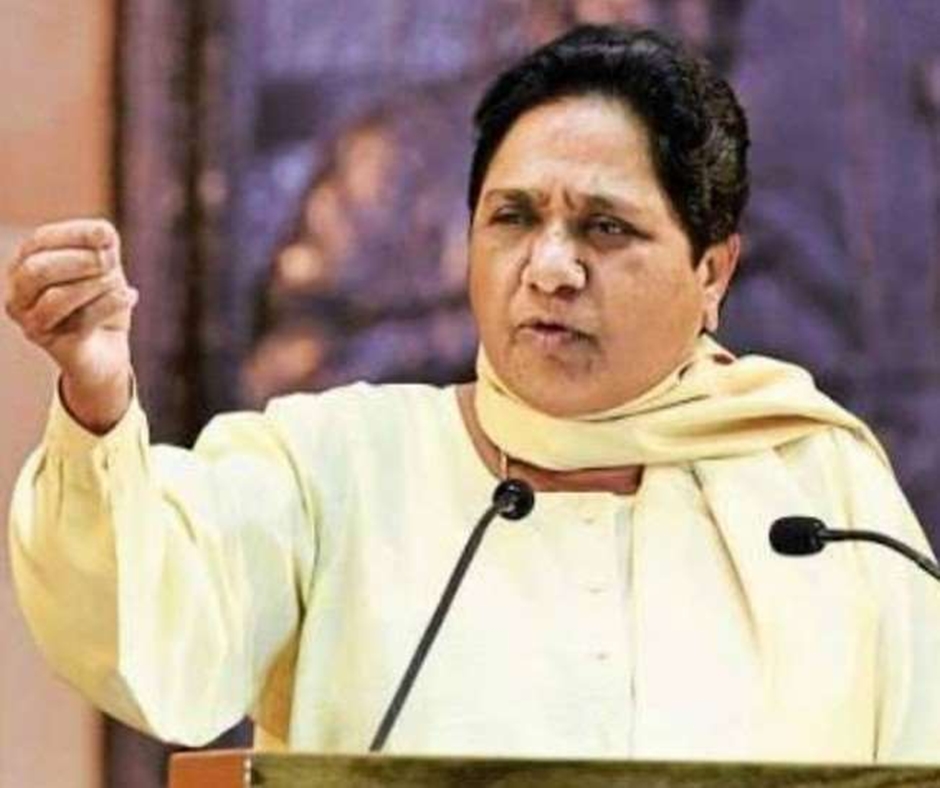 New Delhi | Jagran News Desk: Bahujan Samaj Party on Thursday suspended seven MLAs with immediate effect citing their involvement in anti-party activities. The seven legislators including Chaudhary Aslam Ali, Hakim Lal Bind, Mohammad Mujtaba Siddiqui, Aslam Raini, Sushma Patel, Hargovind Bhargava and Bandana Singh were suspended for opposing the nomination of party's official candidate Ramji Gautam for the elections to the Rajya Sabha.
The BSP's move comes a day after six party MLAs reportedly met Samajwadi Party chief Akhilesh Yadav and later threw hints that they may switch sides. Four of the group of rebels also filed an affidavit, saying their signatures on the party candidate Gautam''s nomination for the Rajya Sabha polls had been "forged". However, the move turned out to be futile as returning officer accepted Gautam's nomination as the BSP candidate for the November 9 elections for the 10 Uttar Pradesh seats that are falling vacant.
Bahujan Samaj Party suspends seven MLAs with immediate effect, citing their involvement in anti-party activities pic.twitter.com/1Wh3YnNhVq

— ANI UP (@ANINewsUP) October 29, 2020
Meanwhile, the suspended MLAs said they have no plans to join any other party. "It is the prerogative of the party president to take whatever action she feels is right but we are not joining any other party," Aslam Raini, one of the rebels, told reporters here.
Another rebel, Hakim Lal Bind, said, "She is our leader and her decision is acceptable and welcomed. We have been suspended and not expelled. We are MLAs for 15 more months . Whom we have to meet -- Mayawati, the BJP or the Samajwadi Party -- only time will tell."
The BSP supremo also blamed the Samajwadi Party (SP) for being anti-Dalit. She said withdrawing the case related to the state guest house incident of 1995 was a 'mistake' on her part.
In a press statement, Mayawati said she had entered into an alliance with the SP in 2019, setting aside the acrimony of the June 2, 1995 incident.
"Akhilesh kept telling Satish Chandra Mishra to withdraw the guest house case which I did. The BSP fully supported the SP candidates in the Lok Sabha elections, but we did not get their votes," she said.
She further said that the seven legislators who had betrayed the party were being expelled from the party. The expelled legislators are Aslam Chaudhary, Aslam Raini, Muztaba Siddiqui, Hakam Lal Bind, Govind Jatav, Sushma Jatav and Vandana Singh.
(with IANS inputs)
Posted By: Rakesh Kumar Jha