Mamata Banerjee blames Centre's 'vendetta politics' for ex-TMC MP Tapas Paul's death
Updated: Wed, 19 Feb 2020 01:24 PM IST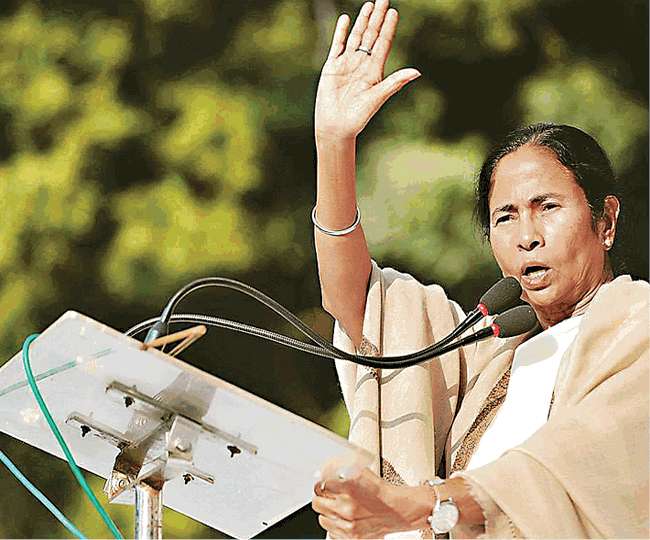 Kolkata | Jagran News Desk: West Bengal Chief Minister Mamata Banerjee on Wednesday blamed the Centre's 'politics of vengeance' for former Trinamool MP Paul's demise.
Paying tribute to the actor-turned-politician, who passed away on Tuesday after suffering a cardiac arrest, Banerjee alleged that she had seen "three deaths" because of the Centre's vendetta politics.
"Central government's pressure has claimed so many lives. Three people died due to this pressure by the agencies. Sultan Ahmed (former TMC MP), TMC MP Prasun Banerjee's wife passed away and now Tapas Pal," she said.
The 61-year-old veteran Bengali actor-turned-politician died after a cardiac arrest in a Mumbai hospital early on Tuesday. The two-time former Lok Sabha MP from West Bengal's Krishnanagar had a long history of heart and neurological problems, and had been in and out of hospitals during the past two years.
In 2014, Paul had courted a controversy after he threatened to kill the opposition CPI(M) workers and said he would send his boys to rape their women, if they mess with the TMC workers. His comments drew widespread condemnation, forcing him to later issue a written apology.
But Paul had drifted away from both cinema and active politics after he was arrested by the Central Bureau of Investigation (CBI) and jailed in connection with the Rose Valley chit-fund scam case in December 2016.
After his arrest, Paul's family members had time and again alleged that the TMC did not bother to enquire about him. He was granted bail after 13 months.
"People are being jailed but Central agencies have not been able to prove their involvement or conclude what crime they committed. If someone commits a crime, they must face action. But we still don't know what crime did Tapas Pal and others commit," Banerjee added.
On Tuesday, the ruling TMC and the opposition BJP got engaged in political fisticuffs over Paul's death. While state minister and Trinamool leader Firhad Hakim blamed the centre's 'politics of vengeance' for former Trinamool MP Paul's demise, state BJP chief Dilip Ghosh made a veiled attack on the Trinamool, saying the "deceased had to pay dearly for his association".
Posted By: Abhinav Gupta