Madhya Pradesh Crisis | Kamal Nath resigns as CM; Jyotiraditya Scindia calls it 'people's victory'
Updated: Fri, 20 Mar 2020 04:28 PM IST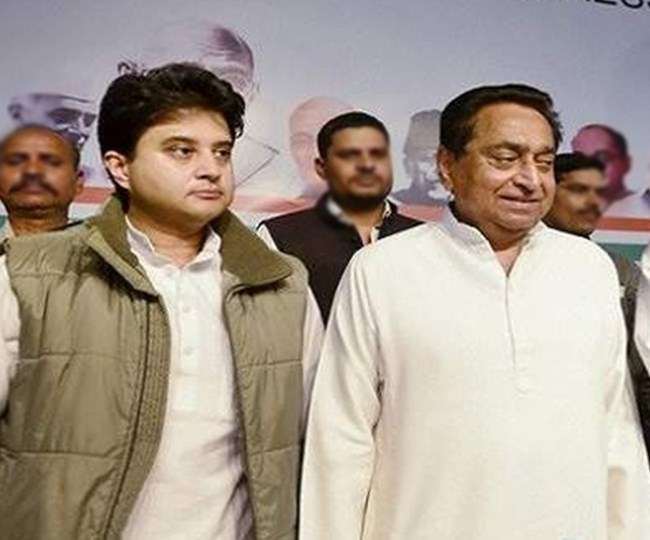 Bhopal | Jagran News Desk: Jyotiraditya Scindia, who recently joined the BJP, made a scathing attack at Madhya Pradesh Chief Minister Kamal Nath, calling his resignation 'people's victory'.
Scindia, who recently left the Congress, said that he has always believed that politics should be a medium of serving people.
"People have won today in Madhya Pradesh. I have always believed that politics should be the medium of public service, but the Kamal Nath government had deviated from this path. Truth has won again. Satyameva Jayate," Jyotiraditya Scindia said in a tweet.
Kamal Nath on Thursday resigned from the chief minister's post in Madhya Pradesh after the Supreme Court directed that a floor test be conducted in Madhya Pradesh Assembly to prove that the Congress government led by him enjoys majority in the House following the rebellion by 22 MLAs of his party.
He latter submitted his resignation to the Governor at the Raj Bhavan in the afternoon.
Before submitting his resignation, Nath addressed a press conference and alleged that 22 Congress MLAs were held captive in Bengaluru by the BJP, which has been witnessed by the entire country.
"Over the last 15 months, I have worked for the progress of Madhya Pradesh. BJP got 15 years but I only got 15 months, but during this time people of Madhya Pradesh know the conspiracy that BJP has indulged in. From day one, BJP began plotting. The party also held our MLAs captive in Karnataka. 22 of our MLAs were held captive in Bengaluru," he said.
He also mentioned the works carried out by his government during the last 15 months, including the farm loan waiver and development of cow shelters.
"BJP betrayed the farmers by conspiring against me," he said, claiming that 400 promises made in the election manifesto were completed in 15 months.
He said the BJP was afraid of the success of his government.
Blaming Scindia for the ongoing political crisis in the state, Nath said "BJP colluded with Maharaj (Scindia) for killing democracy and my government."
Earlier this month, Scindia quit the Congress and joined the BJP. Twenty-two Congress MLAs, who were loyal to him, had rebelled and resigned.
(With PTI inputs)
Posted By: Aalok Sensharma