'India's economy is in deep mess': Rahul leads Congress attack on Modi govt
Publish Date: Fri, 23 Aug 2019 05:28 PM IST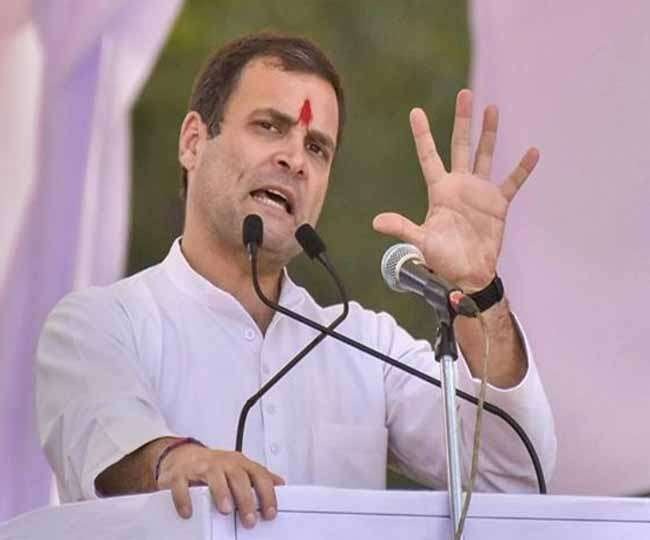 New Delhi | Jagran News Desk: The Congress on Friday mounted a coordinated attack on the Modi government over the state of economy, saying that its own advisors were warning of an unprecedented crisis.
Leading the charge while citing a statement by Niti Aayog Vice-Chairman Rajiv Kumar, Congress leader Rahul Gandhi said the government's own advisers had now admitted that the country's economy was in a "deep mess" and asked the Centre to remonetise it by putting money in the hands of "the needy and not the greedy".
"Govt's own economic advisors have finally acknowledged what we cautioned for long - India's economy is in a deep mess. Now, accept our solution and remonetise the economy, by putting money back in the hands of the needy & not the greedy (sic)," he tweeted.
Rahul's remarks came after Kumar on Thursday said said the government must do whatever possible to handle the high stress in the financial sector which has resulted in an economic slowdown.
Hitting out at the government over the statement by Kumar, Congress said: "This no longer about fudged data & cover ups, there is a structural problem & the govt is doing nothing to fix it. The BJP must stop hiding from the facts & accept the damage done in order to save India from economic collapse."
Describing the current economic downturn as an "unprecedented situation", Rajiv Kumar had said, "From last 70 years (we) have not faced this sort of liquidity situation where the entire financial sector is in churn."
With his comments triggering the huge row, Rajiv Kumar issued a clarification, tweeting: "I would request the media to stop misinterpreting my statement. The government has been taking bold steps to accelerate our economy & will continue to do so. There is no need to panic or spread panic."
Posted By: Abhinav Gupta