'Disgraceful misuse of power': Rahul alleges misuse of CBI, ED by Modi govt against Chidambaram
The remarks by Rahul came as the ED issued a fresh lookout circular against Chidambaram.
Publish Date: Wed, 21 Aug 2019 12:55 PM IST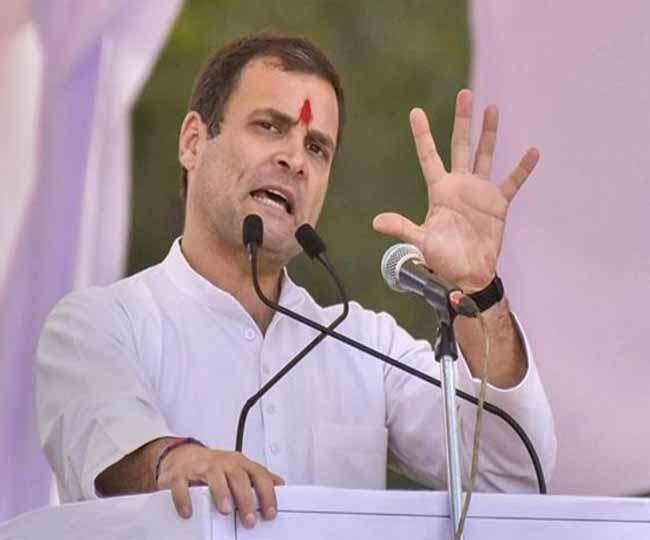 New Delhi | Jagran News Desk: Congress leader Rahul Gandhi on Wednesday hit out at the Narendra Modi government over the crackdown of the CBI and Enforcement Directorate on former finance minister P Chidambaram in the INX Media case, saying that the probe agencies were being misused by the Centre to "character assassinate" the senior Congress leader.
"Modi's Govt is using the ED, CBI & sections of a spineless media to character assassinate Mr Chidambaram. I strongly condemn this disgraceful misuse of power," Rahul tweeted.
Also Read: INX Media Case: No relief for Chidambaram as CJI to review bail plea, ED issues lookout notice
The remarks by Rahul came as the ED issued a fresh lookout circular against Chidambaram. The alert notice was sent to all land, air and seaports and law enforcement agencies at these facilities.
Earlier, AICC general secretary Priyanka Gandhi Vadra slammed the government over the action of probe agencies against former finance minister P Chidambaram, alleging that he is being "hunted down" as he speaks the truth which is "inconvenient to cowards".
Priyanka Gandhi also said that the party stands by Chidambaram.
"An extremely qualified and respected member of the Rajya Sabha, P Chidambaram ji has served our nation with loyalty for decades including as Finance Minister & Home Minister," Priyanka Gandhi said in a tweet.
"He unhesitatingly speaks truth to power and exposes the failures of this government, but the truth is inconvenient to cowards so he is being shamefully hunted down. We stand by him and will continue to fight for the truth no matter what the consequences are," she said.
Earlier in the day, Chidambaram failed to get any immediate relief from a Supreme Court bench which said his petition will be put before the Chief Justice of India for considering urgent listing.
Solicitor General Tushar Mehta, appearing for the CBI and ED, told the bench that it was a case of money laundering of "monumental magnitude".
Since Tuesday, the CBI and ED have visited four times Chidambaram's residence in South Delhi's Jor Bagh, but have failed to trace him. On Tuesday, the CBI issued a notice to him asking him to appear before the investigation officer "within two hours", after failing to find him at his residence.
The CBI had registered an FIR on May 15, 2017, alleging irregularities in the Foreign Investment Promotion Board (FIPB) clearance granted to the media group for receiving overseas funds of Rs 305 crore in 2007 during Chidambaram's tenure as the finance minister.
Thereafter, the ED lodged a money laundering case in this regard in 2018.
Posted By: Abhinav Gupta